Just like the 16-in MacBook Pro 2019 and the new MacBook Air, the biggest news of this year's 13-in MacBook Pro is the switch to the Magic Keyboard. It signals the end of the problem-plagued Butterfly keyboard from its entire laptop lineup. The introduction of the 'scissor-switch' keyboards is undoubtedly welcome news for both the manufacturer and laptop users, this after Apple struggled for five years trying to fix the now discontinued butterfly keyboard.
What to Expect
$1,299 for the base model (same price as previous models)
256 SSD storage (base model)
13 inch Retina Display (2560 x 1600) all models
Thunderbolt 3 ports
4 GHz quad-core 8th generation processor (base)
2 GHz quad-core 10th generation processor (top-tier)
Intel Iris plus graphics
13 in MacBook Pro Release Date
The launch of the new MacBook Pro came earlier than expected, with recent news of possible delays in production key Apple products caused by the ongoing coronavirus pandemic. The new MacBook Pro 2020 (13 inch) is now available for order today at the Apple store app and Apple.com.
After its announcement on Monday, May 4, shipments will arrive on Thursday, May 7. Just like previous releases, higher-end models won't be released till a later date. These models will only be available on the 3rd or 4th week of May.
Performance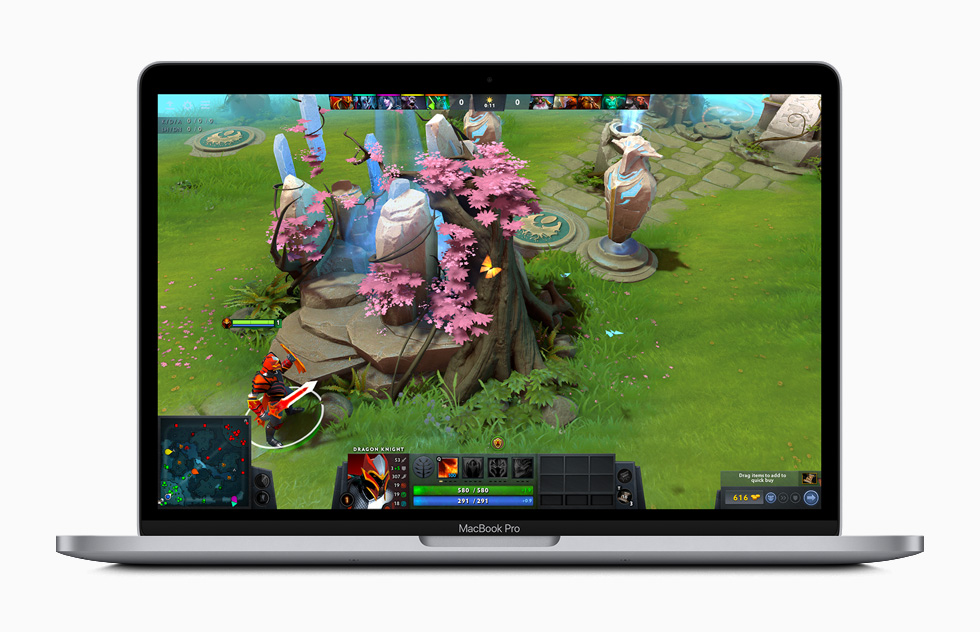 One major letdown with the new MacBook Pro 13 inch 2020 lineup is that the base and low-mid range models still come with the 8th gen processors, this is logical from a pricing point of view. But with all the additions such as better storage and graphics, $1,299 would not be a bad price point 8th gen or not.
The high-end model sports a 2 GHz quad-core 10th gen processor with Turbo Boost up to 3.8 GHz. Compared to last year's 16 inch MacBook Pro, clock speeds are lower. But these being newer generation processors and with better graphic cards, the 13 inch models surely come on top of 2019 models. Base models start with 8GB Ram, but upgrades are available for up to 16GB or 32GB for a quick boost of speed.
Storage
Some say that this has been long coming, the good news is that the 13 inch MacBook Pro now comes with twice the storage of its predecessor. By default, the base model now comes with 256GB, the mid-models now sport 512GB of storage space and 1TB for the high-end model.
Graphics and Display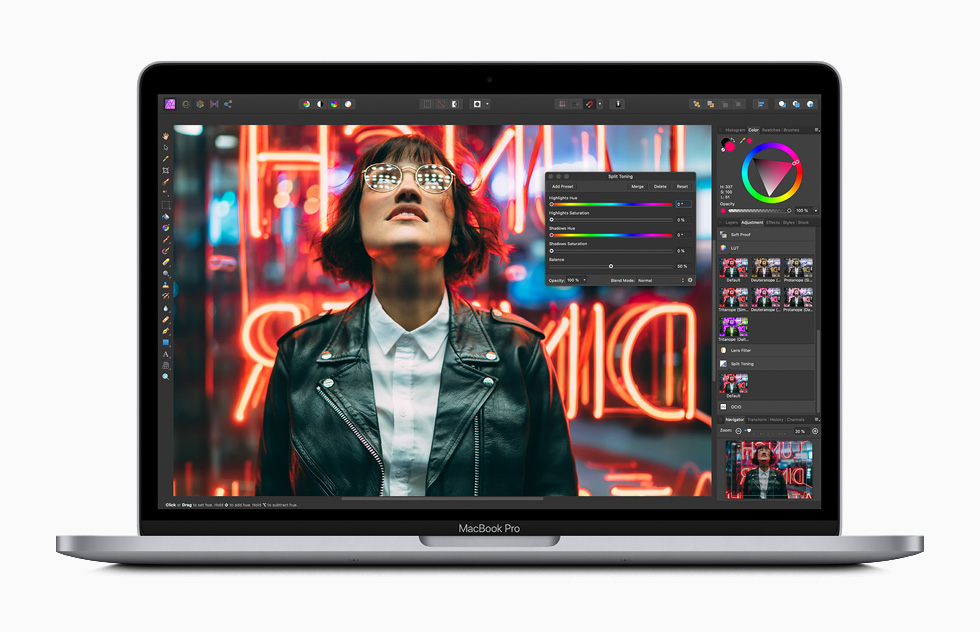 No, this is not the 14 inch MacBook Pro that some analysts speculate would be coming out this year. Earlier rumors say that the 13 inch MacBook Pro would be getting a display upgrade, which would make it closer to 14 inches. Last year's 16 in MacBook Pro saw a 1-inch bump from the 15-inch model by reducing bezel size without requiring any significant changes in the 15-inch frame.
Don't expect any significant changes here, either. The 13 inch MacBook Pro still comes with the Retina Display of its predecessor. The 13-inch display gives you 2560 x 1600 pixels with 500 5its of brightness and support for P3 wide color. It also comes with Apple's True Tone technology, which enables color temperature changes based on ambient lighting conditions.
We certainly would have wanted the AMD Radeon Pro graphic cards, which shipped with last year's 16-inch models, but the latest Intel Iris Plus graphics still thumped those in its predecessors. Opting for the top-tier models gives you the Intel Iris Plus Graphics that deliver 80 percent faster performance compared to the previous Intel Iris Plus Graphics 655.
Final Thoughts
A major takeaway from the 13 inch MacBook Pro is Apple's focus towards functionality over aesthetics. It still comes with the same aluminum unibody design, but is slightly heavier and thicker than the previous model. The bigger profile can be attributed to the Magic Keyboard, which takes up more space compared to the Butterfly mechanism.
The new 13 in MacBook Pro is a revisit into what made the this laptop lineup so popular among users. It offers a good mix of performance and old proven qualities.