In the ever-evolving world of Apple products, there's a sweet spot for savvy tech enthusiasts: the realm of refurbished iPads. Now, if you're a super-budget iPad hunter solely aiming for the lowest price tag, this guide might not be your first stop. But for those who value the blend of cost-efficiency and top-tier performance, you're in the right place. Our focus? iPads that don't just save you a few bucks but are also primed for the latest iPadOS 17. After all, what's the point of a bargain if your device can't keep up with the latest apps or misses out on crucial updates?
Having a refurbished iPad that's compatible with the newest software ensures you're not left behind in the digital race. It means smoother multitasking, access to the latest app features, and a device that feels fresh for years. And here's the cherry on top: opting for a refurbished iPad isn't just a win for your wallet, but also a nod to sustainability. You'll be reducing electronic waste, giving a second life to a perfectly good device, and embracing an eco-friendly choice.
So, if you're all about getting the best bang for your buck without compromising on performance, dive into our curated list of the best-refurbished iPads. These gems offer the perfect blend of savings, sustainability, and software compatibility. Ready to make a smart, green, and future-proof choice? Let's dive in! 🍏🌍💡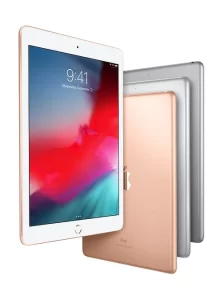 iPad (6th Generation)
The Apple iPad 6th Gen – a device that truly struck a chord with me when it first graced the tech scene. Nestled comfortably in Apple's lineup, this gem boasts a 9.7-inch Retina display, ensuring every image and video pops with vibrancy. Under the hood, it's powered by the A10 Fusion chip, striking a balance between performance and efficiency. With support for Apple Pencil, it opened up a world of creativity and productivity, making note-taking, sketching, and even professional design work a breeze.
But what truly sets the refurbished iPad 6th Gen apart for potential iPad buyers? It's the sweet spot of affordability and functionality. While it doesn't break the bank, it doesn't skimp on performance either. The 8MP rear camera and 1.2MP front-facing camera might not be the stars of the show, but they're more than capable of your everyday tasks. Factor in the 10-hour battery life, and you've got a reliable companion for work, play, and everything in between. For those looking to enter the iPad ecosystem without splurging on the Pro models, the 6th Gen stands as a testament to Apple's commitment to quality across all price points.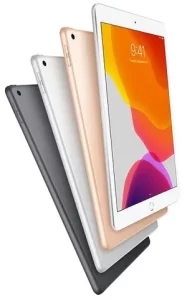 iPad (7th generation)
The iPad 7th Gen caught my attention with its notable enhancements over its predecessor. Sporting a slightly larger 10.2-inch Retina display, it offers more screen real estate, making multitasking and media consumption a delight. Under its sleek exterior, the A10 Fusion chip continues to serve, ensuring smooth performance across apps and tasks. The Smart Connector, a feature previously limited to the Pro lineup, made its debut, allowing users to connect Apple's Smart Keyboard seamlessly.
For those on the hunt for a reliable iPad that doesn't stretch the wallet too thin, the refurbished iPad 7th Gen stands as a formidable contender. Its compatibility with the Apple Pencil and Smart Keyboard transforms it from a mere tablet to a potential laptop substitute for on-the-go professionals and students. With up to 10 hours of battery life and the robustness of iPadOS, it's more than equipped to handle daily demands. In the balance of affordability and functionality, the iPad 7th Gen confidently holds its ground.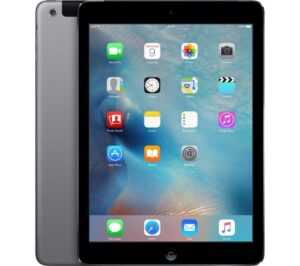 iPad Air (3rd generation)
Diving into Apple's mid-tier tablet range, the iPad Air (3rd generation) presented itself as a delightful surprise. At its core, a 10.5-inch Retina display with True Tone technology ensures visuals are both sharp and color-accurate. Powered by the A12 Bionic chip, this iPad Air promises swift app launches and smooth multitasking. With support for the 1st generation Apple Pencil and a Smart Keyboard, it's clear that Apple aimed to bridge the gap between casual users and professionals seeking a more compact solution.
For potential iPad buyers weighing their options, the refurbished iPad Air (3rd generation) emerges as a compelling choice. It encapsulates a blend of performance and portability, all without demanding the premium price tag of the Pro lineup. The added compatibility with creative and productivity tools amplifies its appeal, making it suitable for both digital artists sketching on the go and business professionals drafting their next big proposal. In the vast iPad landscape, this Air certainly breathes a fresh gust of versatility and value.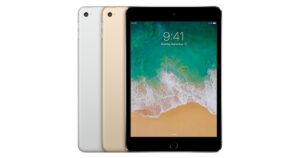 iPad Mini (5th generation)
When I first got my hands on the iPad Mini (5th generation), it immediately struck me as a powerhouse in a compact form. Boasting a 7.9-inch Retina display with True Tone, visuals are crisp and colors vibrant, making it perfect for media consumption on the move. Under its petite frame, the A12 Bionic chip ensures that performance isn't compromised, handling everything from gaming to productivity apps with ease. And with Apple Pencil (1st generation) support, it's not just a leisure device; it's a tool for creators and note-takers alike.
For those in the market for an iPad Mini that's both portable and potent, the refurbished iPad Mini (5th generation) is a standout choice. It's the kind of device you can slip into a small bag or even a large pocket, ready to be whipped out for a quick sketch, note-taking, or catching up on a favorite show. Its size might be mini, but its capabilities are vast, making it a top pick for those who crave the power of an iPad without the bulk. In the realm of compact tablets, this Mini is a mighty contender.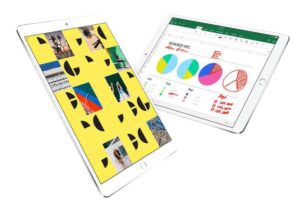 iPad Pro 10.5-inch
When the iPad Pro 10.5-inch 2017 model landed on my desk, it was evident that Apple was pushing boundaries. The device flaunted a 10.5-inch Retina display, but what truly caught my eye was its ProMotion technology, offering refresh rates up to 120Hz. This translated to smoother animations and more responsive touch interactions. Under the hood, the A10X Fusion chip delivered power that could rival many laptops, ensuring that graphic-intensive tasks and multitasking felt buttery smooth. And with the support for the Apple Pencil and Smart Keyboard, it was clear this iPad Pro was gunning for the professional and creative market.
For those contemplating an iPad Pro, the iPad Pro 10.5-inch was a game-changer. It bridged the gap between tablet and laptop, offering tools and performance metrics that appealed to a wide range of users, from digital artists to business professionals. The quad speakers provided an immersive audio experience, and with up to 10 hours of battery life, it was a workhorse that could last through extended sessions. Reflecting on its place in the iPad lineage, the iPad Pro 10.5-inch 2017 was a testament to Apple's vision of the future of computing – portable, powerful, and profoundly versatile.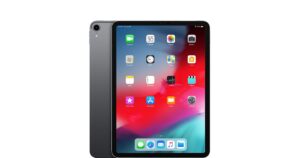 iPad Pro 11-inch (1st generation)
When I first unboxed the iPad Pro 11-inch (1st generation), it was immediately clear that Apple was reshaping the tablet landscape. With its edge-to-edge Liquid Retina display, the visuals were nothing short of stunning, offering vibrant colors and ProMotion technology for buttery smooth animations. Under its sleek chassis, the A12X Bionic chip roared to life, handling everything from graphic-intensive games to professional-grade design software with ease. This iPad Pro also introduced Face ID to the iPad family, eliminating the home button and offering a more immersive screen experience.
For those scouring the market for a top-tier tablet experience, the iPad Pro 11-inch (1st generation) stood out as a beacon. Its USB-C port ushered in a new era of connectivity and versatility, allowing for a broader range of external devices and displays to be connected. The support for the 2nd generation Apple Pencil, with its magnetic attachment and charging, was a game-changer for creatives. In the vast ocean of tablets, this iPad Pro was a titan, offering a blend of power, design, and innovation that was hard to match. For professionals and creatives alike, it was a clear statement: the future of computing is here, and it's more portable and powerful than ever.
"At Techable.com, we pride ourselves on breathing new life into premium Apple products. Dive into our collection of expertly refurbished iPads, MacBook Pros, MacBooks, MacBook Airs, Mac Pros, iPhones, and other select devices. Each product undergoes rigorous quality checks to ensure it meets our high standards, ensuring you receive the best of Apple without the premium price tag. And because we stand firmly behind the quality of our products, we offer an industry-leading warranty of up to 3 years on our devices. Still on the fence? Our 30-day return policy ensures peace of mind with every purchase. Choose Techable, where quality meets affordability."