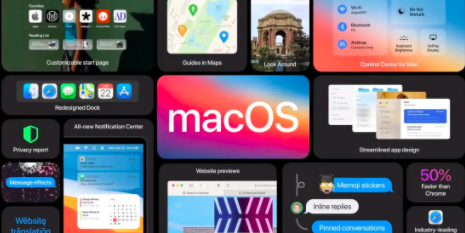 Apple gave a preview of the macOS Big Sur in June 2020 at the Worldwide Developers Conference (WWDC) and the company is claiming it to be the biggest change to date on its Safari browser since 2013, and a huge overhaul on its interface that makes it the macOS 11.0.
From the look of it, the iPhone maker has taken this update to a whole new level, elevating the most advanced desktop operating system around the globe with both aesthetics and performance. Besides the much anticipated Safari update, there are new features coming for Maps, Messages, and Privacy. This is almost going in the same direction as the iOS14 update.
The macOS Big Sur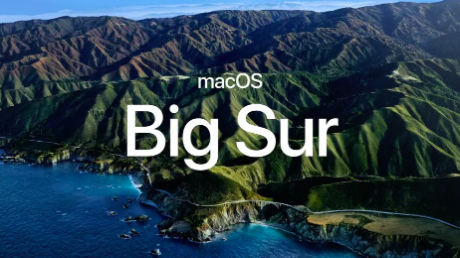 What can we expect from this operating system update? From fresh design to heightened creativity, this update won't be dubbed the biggest for nothing. So, in this article, we are listing down the confirmed modifications that unveil with the Big Sur. Are you ready? Let's get started!
A New Design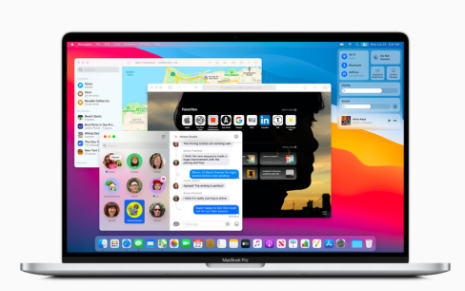 From the preview Apple provided, macOS Big Sur is set to launch a more spacious design than what we've gotten used to. This will definitely make navigation simpler and easier. Most of the controls are also within our reach. Fresh on the eyes, there are refinements on the color palette to the materials. They also changed the window corners as they look cleaner and clearer. They are now rounder, while the dock is translucent. 
What makes this update friendlier is that if you're used to iPads, and thinking of going to a Mac, you won't have a hard time transitioning. The change is familiar as there's the inclusion of iOS features like the SF Symbols and text styles. 
Alan Dye, the VP Human Interface, mentioned on the WWDC20 keynote that there would be depth, shading, and translucency on this update to achieve hierarchy. He also added that the new materials are going to be rich and vibrant. Hence, we can expect a new experience coming from Mac OS X. 
A Heightened Safari Privacy Setting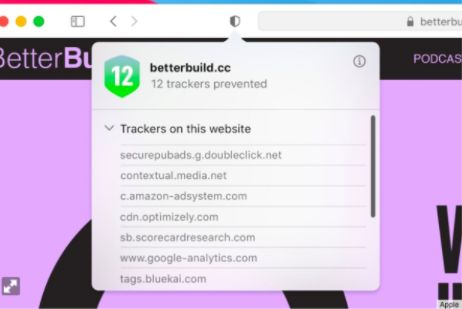 Apple claims that the Big Sur takes Safari to a whole new level, for it is going to be 50 percent faster this time. Besides this promise, there is also the new privacy report button so you can monitor how the website you visit tracks data. This is helpful in ensuring that your password won't be a victim of a security breach which is a common danger these days.
This update is powerful because it would allow you to get a new category for Safari extensions. When you do this, you can customize the times and sites the extension functions. So, it won't have to run every time you surf online unless you personalize it. On top of this, the start page will also give you the chance to choose from a number of wallpapers, or utilize your photo. You won't have to worry about foreign pages too because there is a built-in translation that allows you to change the language.
A Set of Planning Tools and Maps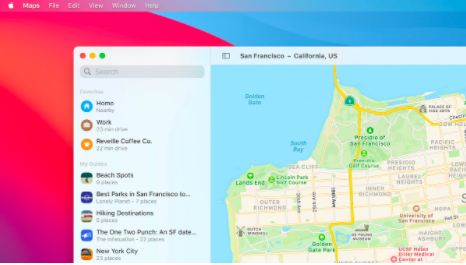 Watch out for this update as it is reported to be getting improvements as well. As a matter of fact, the changes will include saving locations to your Favorites. So, if you are an iPhone or iPad user, this should not be new to you. However, this has never been a part of Mac until this update. So you can take note of that inclusion. 
Just like the updates on the iOS14, there will be changes to Maps. There will be fresh Guides so that you can access information about the location that you see. If you love to travel, this will be a delight for you. However, please take note that there might be restrictions. As per launch, the guides are still exclusive for San Francisco, New York, London, and Los Angeles. For sure, more guides are on their way. And eventually, you can also curate your own.
Cyclists will benefit from the new route planning too. The same is also true for electric vehicle users. They would feature cycling routes, traffic, and even potential issues that you might encounter on the road. As for electric vehicle routes, they can assist you in monitoring the charging status of your car and the nearest charging stations to you. All of these you can also integrate into your phone and Mac. So if you are in the Apple ecosystem, it is easier to work your way around. 
An Improved Messaging Feature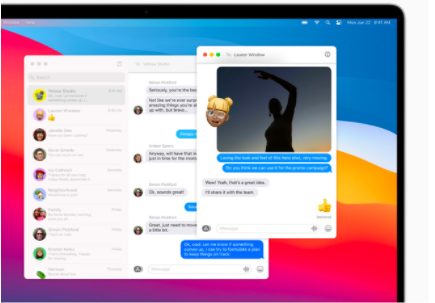 Not very far from the iOS 14 update, there are also interesting inclusions in the messaging for macOS Big Sur. One of which is the pin option. With this feature, you can personalize your conversations and sort them according to importance. If there's a certain thread that you need to keep in touch with, it's going to be quicker as well. You may look for photos, links, and messages from the same application and not have a hard time at all. That's how it has been improved for communication. 
Of course, don't forget to make your own Memoji! It's quick to learn as you only have to use the Memoji stickers in your Messages, and you're good to go! 
More Improvements on macOS Big Sur
We are done with the major changes you can anticipate from macOS Big Sur. These are some improvements worth noting as well:
iPhone introduced an optimized battery charging on its last update, and it's coming to macOS Big Sur this time. This is when your laptop delays charging after 80% until you unplug it. This is a way to preserve your battery health, which will prolong the life of your gadget.

The Weather app includes minute-by-minute precipitation forecasts that are shared every hour. 

The Reminders app allows you to set a reminder and customize a group to share it with.

AirPods automatically switches on Apple devices when you use it with a uniform iCloud account. It won't be hard to synchronize your gadgets this way.

The Photo app refines the retouching too so that you can navigate easily.

The language translation has English, Chinese, Spanish, French, Brazilian, Portuguese, and Russian. Just click the translation icon and you are good to go!
Big Sur is now open as a developer beta. Next month, Apple is to release a public beta for the Mac users out there. You can check it out at https://beta.apple.com/, Also, don't forget to visit Techable regularly for more updates about Apple and other cool products!