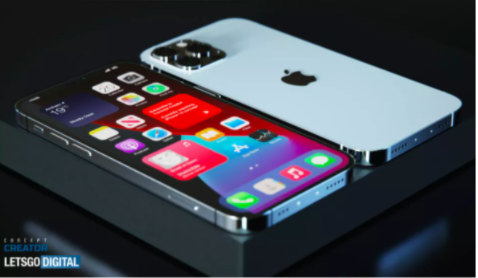 We are several months away from September and this time of the year usually fuels the rumors about the coming of new products from Apple, and for this year – it's the iPhone 13 series. What's the design? What are the new specifications? Would there be a major revamp? How much would it cost? There are many questions about the new iPhone, and we will try to compile the speculated answers in this article.
Most leaks claim that Apple is about to launch four iPhones, and they will feature an enhanced camera and an improved touch ID under the display, all powered by blazing fast chips. There are also talks about a 120Hz LTPO display, 5G modem, and longer battery life.
Design 
The size is unlikely to change, though there might be modifications. There's hype for a smaller notch because the previous releases have featured quite the opposite. Adjusting the gap means combining the projector and sensor because since were separated in the iPhone 12 series.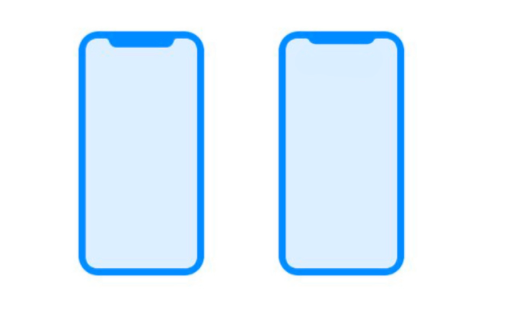 The narrower notch is doable if they'll only use a few sensors on this coming model. A leaker showed a supposed photo of iPhones 13 with the clear smaller aperture, and it looks something similar to this: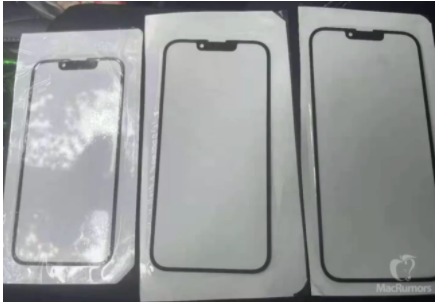 With this, the new iPhone will be more sleek and compact. Its earpiece will is on the top bezel, far from what we have been accustomed to as the previous ones were inside their notch. If this is true, it will be a refreshing tweak to maximize the screen of our phone even more.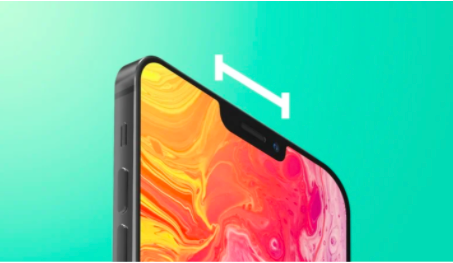 Of course, Apple is still yet to officially confirm any of these guesses. However, Ming-Chi Kou, an Apple resident insider, also suggested that there will be a reduction in the notch of the phone. Exciting, right? Remember when Apple introduced the notch design with iPhone X? It seems like the contemporary design is getting a makeover this time around. 
Besides a smaller notch, Mac Otakara, another reputable source, reported that the new model would be way thicker than the older iPhones. It needs to hold significant modifications in its rear-facing camera. There might also be some repositionings with the ear speaker of the phone. We shouldn't be surprised if we see it closer to the display's edge instead of what we have previously seen.
Way back in April 2019, fans have been talking about the bezel being repositioned over TrueDepth. The same hearsay went around even before the iPhone 12, only to be left untrue because the current models didn't seem to feature the said change. Are we getting it this time around? Only time will tell! 
Colors
Iphone's palettes have always been the focus of discussion. Since we are nearing its launch, rumors about its colors have been surfacing the internet again. Max Weinbach and Flip Koroy generously spilled new information about what to expect.
The Space Gray colorway is about to make a comeback for the iPhone 13, but the twist is that it will have a more solid and blacker matte shade. Koroy compared it to the Phantom Black Samsung Galaxy S21 Ultra if you want a reference.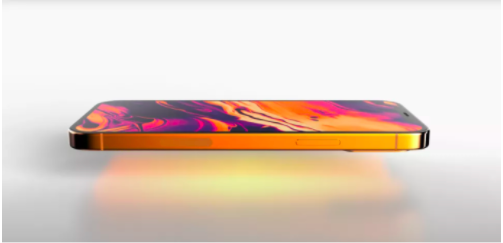 There are going to be brighter choices, of course. Apple might go for a bronze or orange version as leaks have announced that this has already passed the product evaluation's initial stage. However, it isn't clear if this will make it to the iPhone 13 launch this year. It might not be in this breed of iPhone, but we'll see.
Audio
Many iPhone fans would be happy if Apple improves the front camera microphone and noise cancellation features of the iPhone 13. 
Updates
The latest reports noted that the rear camera of the iPhone 13 is 0.9 mm thicker. We'll not see nor feel the camera bump with lenses we did from the earlier models. There will be a new design coming, or at least that's what they said, with a camera that is flush-mounted and protected with a sapphire glass behind. Sounds promising!
There would not be a difference in iPhone 13 Pro and iPhone 13 Pro Max's camera size. There's news with a sensor-shift optical image stabilization that will enable the axis to move when we take photos on our phone. We only used to experience this on DSLR cameras, but it's coming in handy now!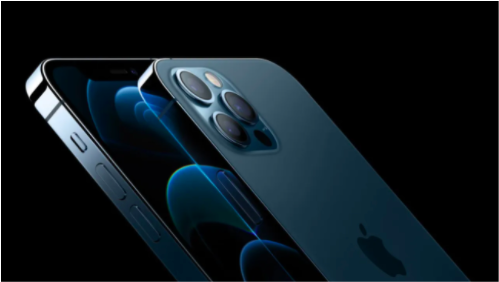 There are many reasons why a sensor-shift is a terrific deal. It is for people who are into photography. With this addition, you can take photos even if you are in low-light conditions. The line-up has a larger sensor than the iPhone 12 Max. It is one reason why it will be able to handle light better than the previous model did before.
The magnets present in the cameras of the iPhone 13 are responsible for its moving axis. Moreover, the said technology is a significant improvement of the current optical image stabilization system. It is five times better than the 1,000 times rate per second existing on iPhone 12 Pro Max today. Sebastian De illustrated this through: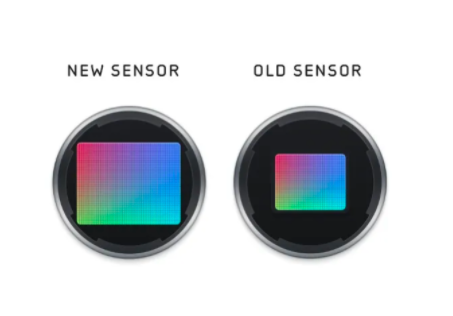 Release Date
We are optimistic that Apple will follow the pattern of its previous releases. Hence, it shouldn't shock us if the company starts teasing the new iPhone until its official announcement in September 2021 on its fourth Friday, which will fall on the 24th.As you can probably remember, the company delayed the iPhone 12 because of the pandemic. This change pushed the previous model's release on October 13, but Kuo is convinced that Apple will stick to its predictable and traditional releases this time around.
Danniel Ives from Wedbush supported the speculation and said that there is an iPhone 13 launch in September, and there will be an increase to 25% more units than the last release. It seems like we'll stick to the timeline we have known to love.
More Features and Specifications
While the changes in the notch and improvements in the camera are among the notable enhancements we can expect from iPhone 13; we can also look forward to many other features. Here are some that can add more to our overall experience:
5G Modem
DigiTimes reported that the next-generation iPhone would utilize the 5G modem of Snapdragon X60. It's Samsung Electronics that will handle the chip's manufacturing with an upgraded 5nm process that sources from the industry have confirmed.
As of the moment, the iPhone 12 utilizes a 7nm-based Snapdragon X55 modem that plays a vital role in its longer battery life. By upgrading to the X60 modem, it will be easier to aggregate 5G data both from the sub-6Hz and mmWave bands so that we can enjoy the effects of high-speed and low-latency network coverage.
There is a promise of ultra-fast speeds even at short distances with 5G frequencies found at mmWave. It is promising for suburban and rural areas because the sub-6Hz 5G is somehow slower than the mmWave bound to be incorporated in the iPhone 13.
A15 Bionic Processor
We are still to know more about the various facets of A15, but one thing is for sure – it will be faster than A14, which is quite apparent to calculate. Realistically speaking, the significant jump on the processor is still yet to happen in 2022. But, it wouldn't be surprising if there is energy efficiency in the coming iPhone 13. This processor is the reason for the longer battery life we are eyeing for in the next upgrade.
Battery
There are many opinions about the battery capacity of the new iPhone series. Still, we are managing our expectations not to get disappointed as we know how Apple has always been when it comes to its battery.
The truth is, we do not see a battery that is compatible with gaming soon with this series, but it wouldn't hurt to have improvements. This year's iPhone will utilize the energy-efficient LTPO displays incorporated in its 5G modem, supporting a more prolonged and even better battery life.
Apple has a widespread reputation for its battery performance, and we can't be oblivious to that. Yes, we have seen enhancements on the previous phones, but we wouldn't mind if the company cuts the size of its battery for a slimmer phone. It would also help to have energy capable of handling higher screen resolution and other power-demanding applications. Let's stay optimistic about this!
1TB storage
iPhone analysts are eyeing a whopping 1TB storage in the next launch. They have been predicting this upgrade based on their supply chain of information. If ever this is true, it's going to be the first time in the history of iPhones.
Rumors started way back in October 2020 when Jon Presser, a well-known leaker in the Apple ecosystem, expressed this in one of his tweets by saying, "hope y'all ready for 1TB iPhones." We understand that not all users might need this much memory at their disposal, but remember that users take high-resolution movies with their camera. After all, an iPhone camera is famous for its quality, so an expanded memory can be a treat!
Our hopes are also ignited because Prosser recently repeated this in January 2021. It only means that they have not dismissed the idea just yet. If they are consistent with it, and then that's a sign they are serious about it.
Lightning port
Or should we say no more lightning port? It is a strange theory but could it be true that there will be no lightning port on the new iPhone?
Only people living under a rock probably don't know that Apple products are now in USB-C. However, the only big question is that, would there be a replacement port? There are even speculations about having no ports at all. Another new if this is true.
With every change that has happened to Apple recently, it would make sense if we are heading towards wireless charging. It will indeed cause inconvenience, but we are all aware that there's no stopping this company when it wants to innovate. It has happened in the past. We'll see if there will be a remarkable alteration in this department.
New Cooling Technology
A vapor chamber thermal system is also starting in 2022. Leaks revealed that Apple is persistently testing this technology that handles the cooling needs of high-end iPhones that are beyond normal because they have strong computer power and 5G connections demand too. 
Apple won't be the first company to employ the chamber thermal system if ever. Companies such as LG, Samsung, and Razer have already embraced the vapor chamber cooling technology that protects a device from heavy stress even when used.
It isn't a secret that Apple has high requirements when it comes to the specifications of their devices. We are still waiting for any verifications if they'll be able to meet its high standards and requirements. Many analysts are positive about the outcome and they are confident about the inclusion of this technology soon.
Foldable phone
We've seen some patents about a foldable iPhone, and since foldable smartphones are already in the market, Apple joining the bandwagon is probable. Bloomberg's Mark Gurman reported that the company has started working on this. He also mentioned that they conducted initial testing already. Would it be a part of the iPhone 13 series? That's the question!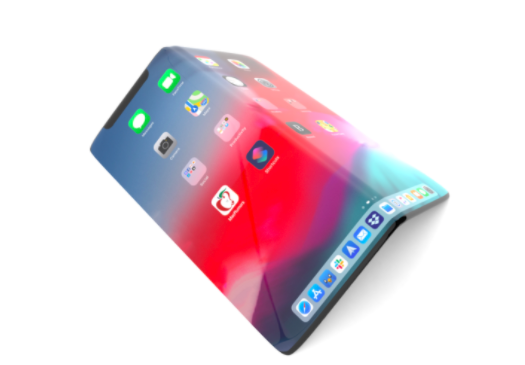 Sources say that Apple has allegedly sent their foldable iPhones last November 2020 for testing. The mentioned testing covers OLED or Micro-LED use and the integral bearings to be a part of the model. They also suggested that the foldable models undergo stress testing with more than 100,000 openings and fold actions. It makes the wait thrilling!
Price
The new iPhone may be the same in size as the recent iPhone 12. The iPhone 12 mini didn't do well in the market. Its very slow sales may cause trouble to its successor. The first trio is already solidified though, so getting an iPhone 13 mini is still high.
Whatever changes there may be, it's always easy to foresee the prices of iPhones. Last time, the company sold iPhone 12 series from $699 to $1,099. Apple tends to stick with its pricing even for new generation models. Hence, we can say that the coming phones will be close in cost. 
These are what we know so far. Stay tuned to Techable for the latest developments and news about iPhone 13.