[et_pb_section fb_built="1″ _builder_version="3.0.47″][et_pb_row _builder_version="3.0.48″ background_size="initial" background_position="top_left" background_repeat="repeat"][et_pb_column type="4_4″ _builder_version="3.0.47″][et_pb_social_media_follow follow_button="on" _builder_version="3.19.17″ border_radii="on|15px|15px|15px|15px" box_shadow_style="preset1″ box_shadow_blur="25px" animation_style="fade" animation_delay="500ms" animation_starting_opacity="7%"][et_pb_social_media_follow_network social_network="facebook" url="https://www.facebook.com/OfficialTechable/" _builder_version="3.19.17″ background_color="#3b5998″ box_shadow_style="preset1″ follow_button="on" url_new_window="on"]
Facebook
[/et_pb_social_media_follow_network][et_pb_social_media_follow_network social_network="twitter" url="https://twitter.com/TechableSays" _builder_version="3.19.17″ background_color="#00aced" box_shadow_style="preset1″ follow_button="on" url_new_window="on"]
Twitter
[/et_pb_social_media_follow_network][et_pb_social_media_follow_network social_network="instagram" url="https://www.instagram.com/techableofficial/" _builder_version="3.19.17″ background_color="#ea2c59″ box_shadow_style="preset1″ follow_button="on" url_new_window="on"]
Instagram
[/et_pb_social_media_follow_network][et_pb_social_media_follow_network social_network="youtube" url="https://www.youtube.com/channel/UCPYnem96qPgcRQYwWx6TRsw?view_as=subscriber" _builder_version="3.19.17″ background_color="#a82400″ box_shadow_style="preset1″ follow_button="on" url_new_window="on"]
Youtube
[/et_pb_social_media_follow_network][/et_pb_social_media_follow][et_pb_divider color="#8e8e8e" divider_weight="5″ height="0px" _builder_version="3.19.17″ box_shadow_style="preset1″][/et_pb_divider][et_pb_text _builder_version="3.21″ border_radii="on|10px|10px|10px|10px" text_orientation="justified"]
It was 2013 and Google released the first Augmented Reality capable glasses. Its name was Google Glass and consisted of a kind of lens that we would wear all the time on our eyes, as if they were glasses, with a screen always at our disposal to request information and perform some tasks. Its price was $ 1,500 and, as interesting as it was on paper, day to day it was basically useless for the common user. Despite being filled with a vision of augmented reality and a wearable future, Google Glass ultimately failed to succeed for a variety of reasons. The device did not find its place in the market, probably because of its high price.
Three years later, in 2017, Google tried again with a version aimed at the corporate market that you may not have heard about. Behind the scenes, Google Glass continues to exist, and now, two years after the launch of the Glass Enterprise Edition, the company is working on a new version that has been leaked.
What is new with Google Glass 2.0?
From these images posted by Tecnoblog, you can see the appearance of second generation Google Glass, which looks almost the same as the original model. In appearance, the biggest change in the second generation of Google Glass Enterprise Edition is that the charging port uses USB-C instead of the magnetic cable used in previous versions. Considering that Google proposes to use these devices in the factory floor and warehouse, the capability to fast charge is more important than the aesthetics of magnetic chargers, which is a significant shift. Also, the model number has changed from the first "A4R – GG1" to "A4R – GG2".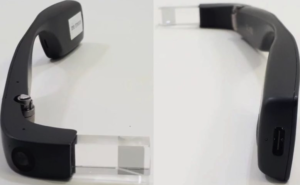 In November last year, Qingting.com reported that the second-generation Google Glass Enterprise Edition was suspected of obtaining FCC (Federal Communications Commission) certification of the United States. The sources of the leaked photos are currently unknown, but they look like standard FCC certifications. It is reported that Google has asked the FCC to keep the details of the glasses confidential within 180 days, which means that the photos of the second generation Google Glass Enterprise Edition should not be published until May 11.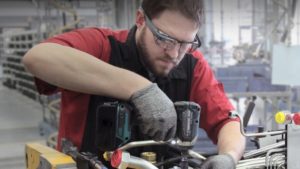 The supply chain news obtained by 9to5 Google said that the second generation of Google Smart Glasses Enterprise Edition has been manufactured at a foundry in Taiwan.  Citing 9to5 Google reports that the second generation of Google Glass Enterprise will also use Qualcomm Snapdragon 710 processor and supports LTE network, Bluetooth 5.0 and 802.11ac WiFi. The camera has also undergone another upgrade, from the previous 8 million pixels to the 32 million pixel sensor, supporting 30fps 4K video shooting or 120fps 1080P video shooting. In terms of memory, it has also increased from 2GB of the previous two generations to 3GB and it runs on Oreo. In other words, the current Glass spec configuration can be considered as a mid- to high-end Android phone.
A faster, easier to charge glasses business version makes sense. This wearable device is a corporate product that helps employees do their tough work and give it a new life. Glass project leader Jay Kothar writes that glass customer DHL has increased supply chain efficiency by 15% after using wearables. California-based Sutter Health doctors use Google Glass to record their medical records, giving them more time to meet patients.
However, despite the presence in the title of the words ìEnterprise Editionî, Google is focused not on ordinary users, but on corporate customers who are introducing augmented reality into industrial processes. An expensive development does not yet allow lowering the price of augmented reality glasses to the level of your average consumer
What about Apple, Microsoft and the rest?
Microsoft are due to release Hololense 2 later this year. Much like the Google Glass, Hololense will be sold as an enterprise only device and is currently available on pre-order for around $3500.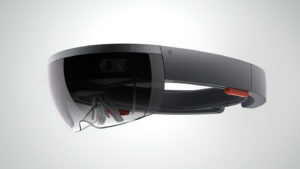 Apple is making significant strides with its development of augmented reality glasses. The glasses have no release date and further details are limited but it is anticipated that the glasses will not be available until the end of 2020 at the earliest. It is also believed that the glasses will need to be paired with an iPhone in order for them to project information and data onto the Apple Glasses.
The future of Augmented Reality Glasses? 
With the huge popularity of Pokemon Go and the new Google Maps App their is a clear desire for Augmented Reality from consumers. It will be a fascinating race to see which of the manufacturers are able to master the Augmented Reality Glasses for the mass consumer market.
If Google Glass 2 is a success it would put Google in a great position to take big leaps in this space but for now we will have to watch this space…
[/et_pb_text][/et_pb_column][/et_pb_row][/et_pb_section][et_pb_section fb_built="1″ _builder_version="3.0.47″][et_pb_row _builder_version="3.0.48″ background_size="initial" background_position="top_left" background_repeat="repeat"][et_pb_column type="4_4″ _builder_version="3.0.47″][et_pb_divider color="#a5a5a5″ divider_weight="4″ height="0px" _builder_version="3.19.17″ box_shadow_style="preset1″][/et_pb_divider][et_pb_comments _builder_version="3.19.17″ text_orientation="left"][/et_pb_comments][et_pb_divider color="#a5a5a5″ divider_weight="4″ height="0px" _builder_version="3.19.17″ box_shadow_style="preset1″][/et_pb_divider][et_pb_team_member name="Jon – Techable Founder" position="The Boss @techable.com" _builder_version="3.19.17″]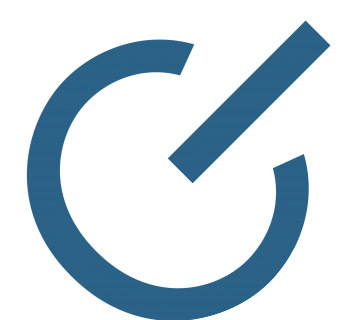 [/et_pb_team_member][/et_pb_column][/et_pb_row][/et_pb_section]