Reviews
What is the best iPad for you?
Apple has managed to consistently reinvent its series of tablets and until now, it continues to make noise for its unmatched features that it still leads performance charts against its competition. Undoubtedly, iPads have dominated the market since their initial launch in 2010, and the company never fails to surprise us with exciting upgrades each time. 
We can't decide what's the most appropriate iPad for you but we can guide you in choosing the right one for your needs. In this article, we'll discuss the unique features, similarities, and differences of each model such as Mini, standard, Air, and Pro respectively. 
While iPads are among the expensive tablets available, they are worth their price because they enhance the overall user experience. But, buying an iPad isn't a walk in the park. As of writing, the company has introduced four main models with their edge and advantage. Choosing a model can be a struggle. It also doesn't help that there are older iPads on the market. Yes, we are not counting them out since they still have the chops to be as good as the recent releases.
Sure, these devices look the same. However, they differ in feature, price, and performance. For this reason, you must know what you're buying. Ask yourself this question – "how do I plan to use the iPad?" Answering this should help you decide which model to get. 
The Best iPad for you
The entry model – iPad eight-generation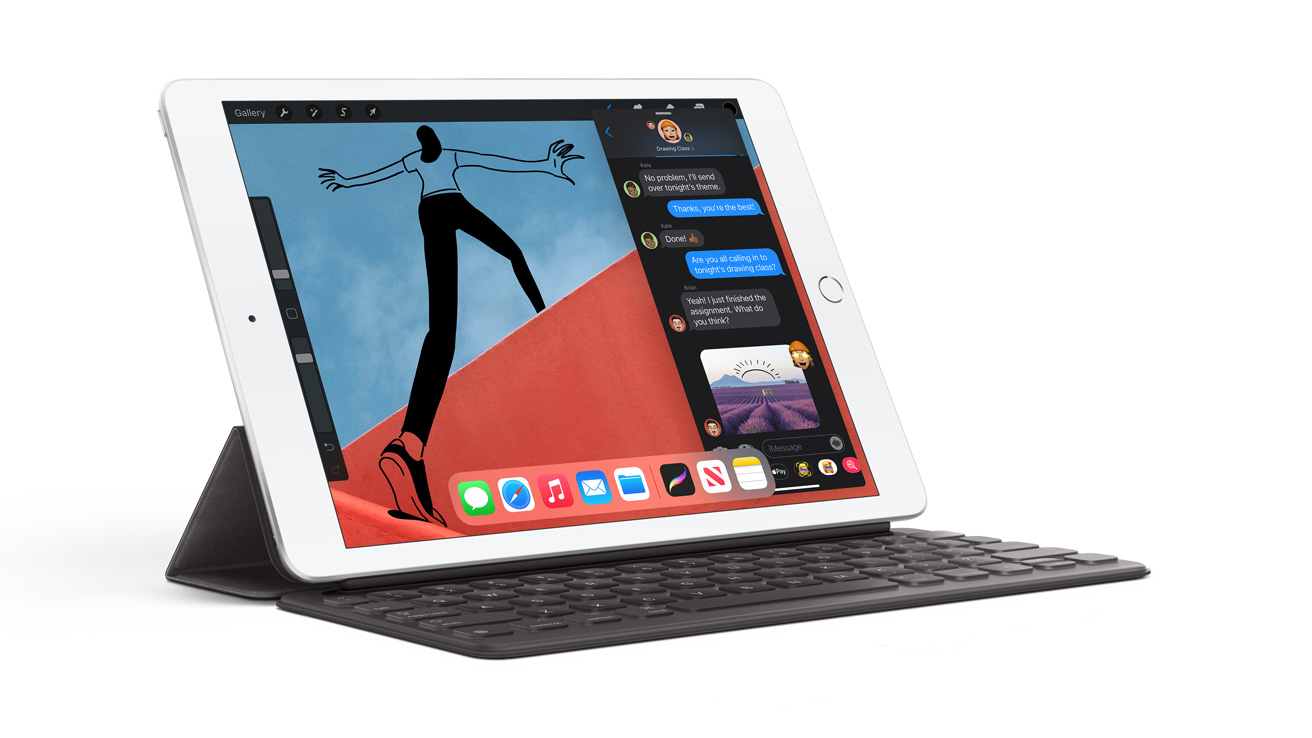 Highlights: a 10.2-inch display, Touch ID, A12 Bionic chip, and a maximum of 128GB storage.
This iPad features the new Apple processor with long battery life and a high-quality display. This base model is available for only $329, and it stays true to the vintage iPad aesthetics – large bezels and thick borders framing on the top and bottom. It's almost identical to the older iPads and iPhones.
Pros:
An absolute bargain for only $329 

Powered by A12 Bionic processor which runs smoothly for casual tasks

Up to 10 hours of all-day battery life in a single charge

8-megapixel camera suitable for general photography

Stunning and vibrant 10.2-inch retina display
Cons:
Dated and rounded design

No Apple Pencil storage

Base storage

No laminated screen display (there's a gap between the glass and LCD)

Chunky bezels 

A slight delay on Apple pencil
If you are looking for a basic tablet for laidback activities like web browsing, movie-binging, and simple game-playing, this model should be alright for you. Just manage your expectations because this iPad isn't as fast as the iPad Air, it also does not resemble the latest iPhones either. If you are after the style and design, you might want to look at this aspect. Regardless, this model is as polished as any Apple product.
The iPad eight generation, with a 10.2-inch screen, is quite smaller than the iPad Air with its 10.9-inch display. Nonetheless, it's bigger than an iPad Mini, that's why it delivers a full-sized tablet experience. This tablet appropriate for image viewing too because it accurately renders the vibrance and crispness of a photo. 
Need a device for your digital drawing? The iPad eight-generation is compatible with the Smart Keyboard and 1st generation Apple Pencil that are both powered by a robust processor which supports drawing applications without problems and lagging. 
The best for:
Managing emails, watching Netflix, browsing the internet, reading e-Books, digital drawing
Fan-favorite – iPad Air 2020 (4th generation)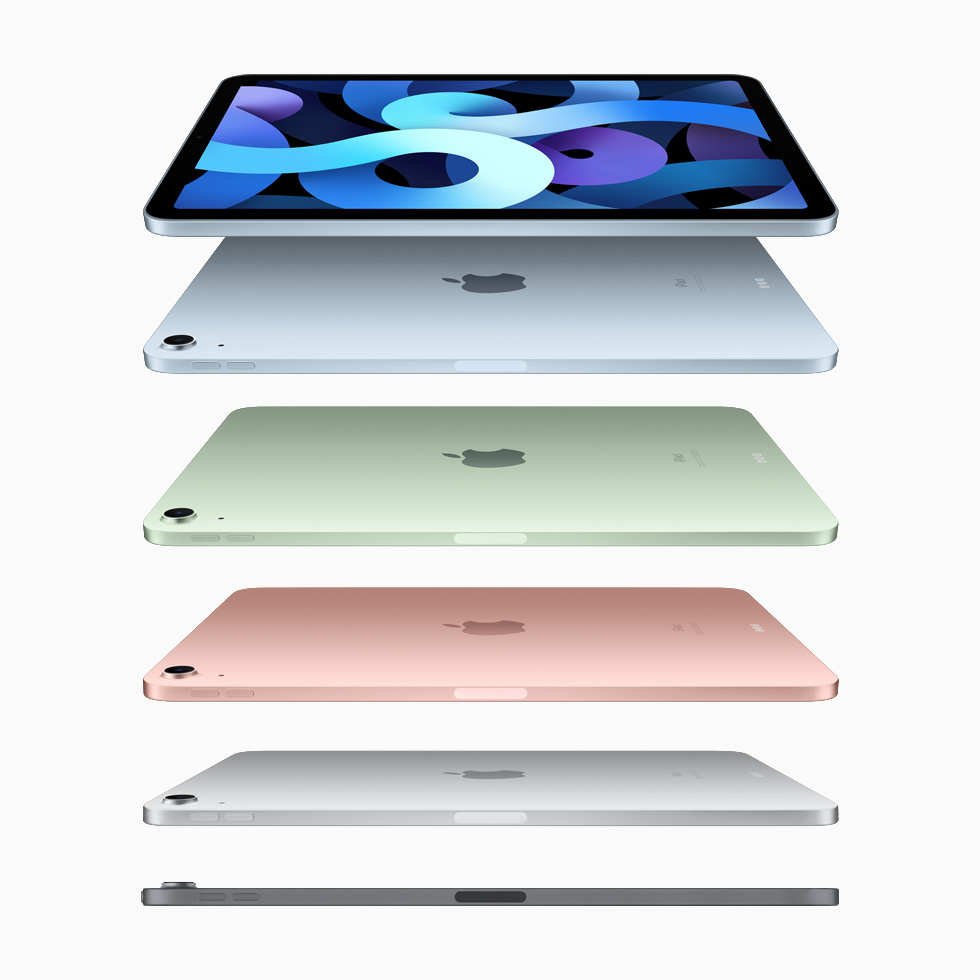 Highlights – blazing fast processor, quality cameras, sleek design
Most iPad reviews online lean towards this model, and we understand why. With a starting price of $599, this Air has the power of a Pro, but with you paying less. Think of it as an iPad Pro Lite. If you have the budget to upgrade from the base iPad, you wouldn't regret taking this leap because with a little adjustment in the price, you'll have stronger audio, a larger display, a faster network, and a high-performing processor. You'll also get more reliable Apple Pencil support.
Pros:
Budget-friendly iPad Pro-version for only $599

High-end and stylish design (same feels with the iPad Pro)

Apple A14 processor with a 4GB RAM

The 12-MP main camera, and 7-MP front-facing camera with low-light capabilities

Improved WiFi

Better support with USB-C for dongles and chargers
Cons:
Expensive accessories

64GB starting storage

Average battery life

Not for multi-tasking

No flash in the rear camera
As said, this iPad Air is like a budget version of the iPad Pro as it is the closest you can get to a Pro without burning a hole in your pocket. We're not only talking about the A14 processor here – the display is a huge step up from the previous iPad releases, and the Pencil compatibility is off the charts with its Wi-Fi that adds up to its productivity and overall performance. 
There's much you can do with this Air's sharp, bright, precise, and clear 10.9-in screen. Its magnificent colors are on point for 4k video editing or movie watching. It's exciting that Apple has gone the route of Pro-aesthetics because its bezels are thinner; for this reason, you can maximize its display. The full lamination and coating help avoid glare when you have to use the device outdoors or in bright lighting. 
You may not see the FaceID on this iPad, but it has the Touch ID button. The iPad Air is the first Apple device to ever incorporate the fingerprint sensor on the power button as it used to be in the circular home button of the older iPads. Let's see how this will pan out!
The best for:
Digital drawing, web browsing, video editing, broadcast-quality production, image processing
Portability and convenience – iPad Mini 5th generation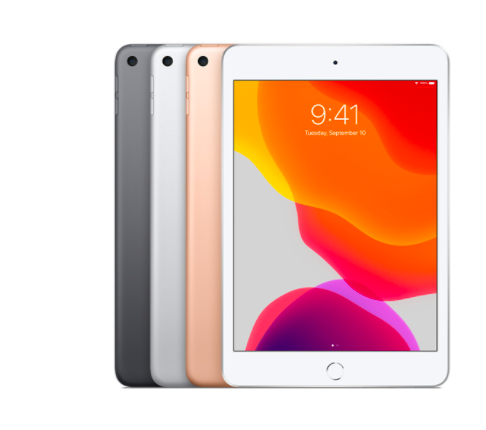 Highlights – small yet powerful, bright display, Apple pencil-compatible, sleek gesture controls
Are you always on the go? Do you travel a lot? If you answered yes, the iPad Mini 5th generation is the best tablet for you. With a starting price of $399, this is Apple's lighter and smaller model that's suitable for traveling. Its design isn't far from the older iPads, but the A12 Bionic chip that powers this device handles any tasks you throw at it. 
Though small with its 7.9-inch Retina display, this iPad showcases P3 wide color, True Tone, and lamination that protects your device from damages and scratches. This model still has the large, chunky bezels and Home Button which have become a vintage iPad look.  
Pros: 
Light and portable

Impressive performance

Wide and laminated display

Available ports

AppleCare Support
Cons
Dated design

USB-C charging unavailable

Too small for some

No slot for SD card

The difficult battery replacement process 
Yes, an iPad mini may be a throwback for some; however, it remains to be the best option on the market for small tablets. It may appear as a dying breed yet no other brand comes close to it even to this day. It effortlessly knocks down the competition with its impactful processor, compact design, extended battery life, and efficient operating system. 
Whether the iPad Mini is dated or not, it still feels premium. We can compare this model to the iPad Pro 4th generation. It's a well-rounded device that supports an Apple Pencil 1, and it has an 8-MP camera that is the same as the previous releases. Thus, it's suitable for casual video calling. Lastly, it has a long battery life that's even longer than the iPhone X. 
The best for:
Reading e-books, occasional media consumption, web browsing, video calling
Top tier – iPad Pro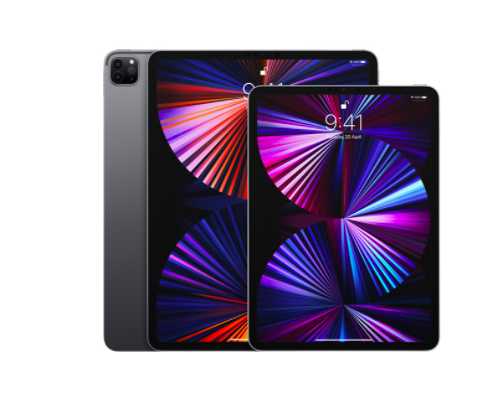 Highlights – Magic Keyboard compatibility, trackpad-integration, LiDAR Scanner
While not a total laptop replacement, the iPad Pro 2020 is the most robust and high-end iPad the company has ever released and it seems to be going the computer territory with its effective trackpad and mouse compatibility. It's the best tablet you can get for it includes enhanced cameras and microphones, longer battery life, responsive trackpad, and LiDAR. 
You can compare this from the last iPad Pro to see that it has an improved camera, display, and performance, all thanks to its ultra-fast chip. Its LiDAR scanner is a bonus. This remote sensing technology is utilized in self-driving cars, mapping vehicles, and aircraft. Augmented Reality fans are surely pleased with this update seeing that Apple is persevering to incorporate this mechanism in their tablet.
Pros
A lighter yet bigger and faster iPad

Performance boost

iPadOS operating system that's compatible with a trackpad and a mouse

Enhanced apps productivity

Dual rear-facing cameras

Top-notch augmented reality capability with LiDAR
Cons
Expensive

Heavy – the 12.9-inch screen may be overwhelming for the hands

The battery is not assembled for replacement 

SD card slot unavailable

Non-flexible internal storage
The 12.9-inch screen the iPad Pro has is a make or break. You either love it or hate it. You should reflect on how you intend to use this tablet and consider this aspect. Nevertheless, this is an all-around iPad because it effortlessly handles powerful applications such as Adobe Photoshop and Microsoft Office. You can multitask and work on different apps at once without struggling because this is what the Slide Over or Split View is good for. Its touch or trackpad will help you multi-tab smoothly too. All these in one, single tablet.
The iPad Pro 2020 is by far Apple's best tablet. It's a functional machine that suits highly demanding tasks like video and photo editing, film shooting, immersive game playing, movie watching, 3D designing, and music production. If you need a heavy-duty iPad for any of these activities, this device is going to work for you. 
The best for:
Heavy applications like Adobe and Microsoft Office, 3D Designing, Filming, AR, Gaming
Our verdict
In the end, if you want the best iPad and you don't mind spending quite a fortune on it, the iPad Pro is at your disposal. This is a top-tier machine, performance-wise. It also won't disappoint if you are only starting to be a part of the Apple ecosystem and haven't had any iPad-use experiences. 
However, if you have the iPad Pro 2018 that handles your activities adequately until today, we don't see the need to upgrade. You are not missing much unless you want to check what the LiDAR technology can do for you. 
The iPad Air is also worth mentioning. It's the second-best you can get if a Pro is not yet possible at the moment, and it surely isn't a bad deal at all considering that this model has Pro's features – for a more reasonable price tag. This should be enough if you are willing to ditch the large screen and the higher-definition camera of the iPad Pro 2020.
Not in the options?
Not yet decided? Are these options not in your budget? Don't worry. There are older iPad models that you could choose from to save extra without compromising the quality. These are some that you can include in your list:
Honorable Mentions
iPad Pro 11 (2018) – this model from 2018 can give you a laptop-like experience such as the current iPad Pro, and its iPadOS update makes it better than it was when initially released. 
iPad Pro 10.5 (2017) – yes, we are not counting this out from our list. If you want to go Pro at a lower price, this is the tablet for you. It has great speakers with a 512GB version and an impressive ProMotion Retina HD screen. 
iPad Air 3 (2019) – students who need a tablet with an affordable Smart Keyboard can get a good bargain with this Air. It comes with high-end features that could pass as a laptop supplement. 
iPad 9.7 (2017) – this iPad may be old but it doesn't mean that it isn't good. This has aged like wine for it's compatible with the current iPad software with its decent speakers and battery life. 
Still not in these choices? If you are looking for an affordable, used, and refurbished iPad, Techable offers Certified Refurbished iPads at a fraction of their retail price. They have been refurbished to industry standards and undergone a 32 point inspection. Check them out here.
What a confusing time to buy an iPad. With this amount of selections waiting for you, you should be certain of what you are looking for. We hope that this article relieves you of the difficulty of shopping for a tablet. Have we missed an iPad from the list? Let us know in the comment box. Visit our site regularly for the latest news on Apple and other cool products.