Apple News
iPhone SE 2020 – Prices, Specs, Release Date
Apple, budget, and iPhone are three words you don't usually see in one sentence, and yet here comes Apple's latest budget iPhone. First released in 2016, the iPhone SE was Apple's first entry into the budget smartphone market. It was later upgraded the following year with more storage and better internal hardware. Priced at $399 at the time, it was a cheaper alternative to the iPhone 7's (32 GB) $650 base price.
iPhone SE Specs and Features
Its prices give you an indication of what it can and cannot do – don't expect iPhone 11 performance here. The good news is that both models run on Apple's A13, so don't expect it to be a slouch either. The base model comes with 64GB of storage, 4.7-inch Retina display, and a 12-megapixel wide camera capable of recording 4k video. A more powerful A13 Bionic chip does not only translate to faster processing but can also boost its 12Mp rear-facing camera producing better quality shots.
A13 Bionic Processor
The smartphone is powered by an A13 bionic processor, which is 40 percent faster than the iPhone 8's All bionic chipset. It is also more than twice as powerful compared to the A9 chip of its 2016 model namesake. The good news is the new iPhone SE's A13 bionic engine is similarly equipped in more expensive iPhone 11 models.
Graphics get a significant boost. The iPhone SE is four times as fast as the 2016 iPhone SE and double that of the iPhone 8. With A13 chip, games run smoother, switching between apps is more seamless, and better support for augmented reality apps.
iPhone SE Camera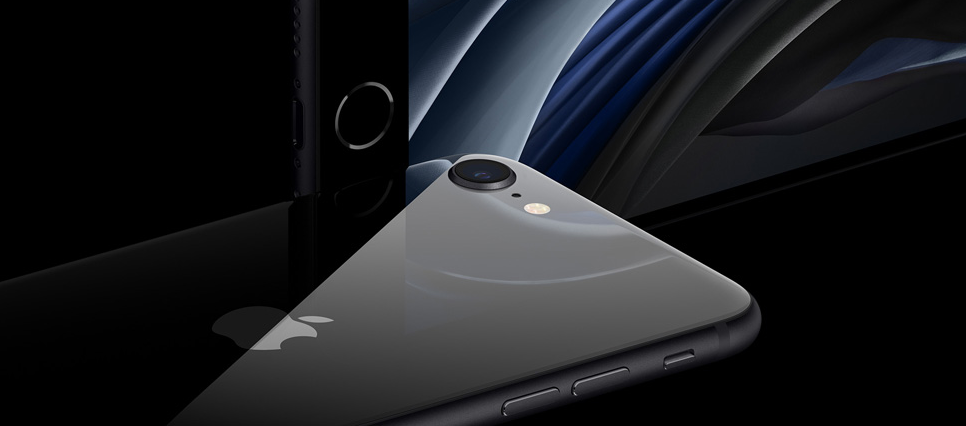 The camera is still based on the iPhone 8's 12MP camera. Compared to the iPhone 8 Plus, which has a dual-sensor, the iPhone SE comes equipped with a single sensor camera. However, it does come with a more advanced image processor. Which takes the brunt of producing better images. The same goes for its front-facing camera's image capturing capability. Which has also been enhanced using the A13 Bionic chip's algorithmic engine.
Battery Life
Expect similar battery life as with the iPhone 8. Battery life is rated at 12 hours of internet usage on a single charge. But of course, much of that depends on how you use the phone (display brightness, web surfing, calling). Surprisingly, we were expecting better battery life with the new A13 processor, which is more power-efficient compared to iPhone 8 processors.
The smartphone comes with a 5W charger but also supports 18W chargers for faster charging times. Improvements also include Qi wireless charging.
Design and Display
What sets the iPhone SE apart from other iPhones aside from its more modest price? One of the most significant selling points for this model will be its size. Measuring at 138.4mm in length, 67.3mm wide, 7.33mm thick, and tipping the scales at 148g. It is compact compared to most of the smartphones in the market today. Worth a look if your searching for a more manageable, palm friendly handset.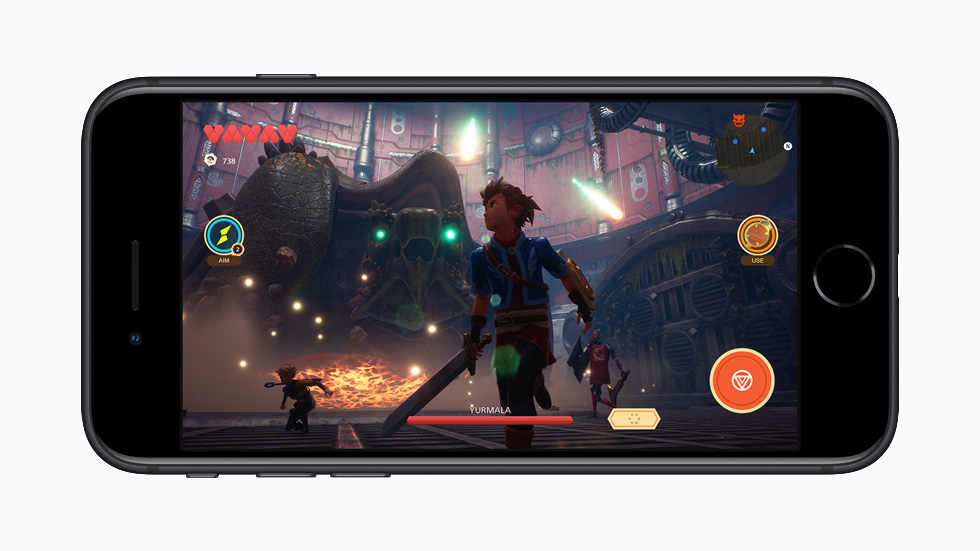 No surprises here, if you currently own an iPhone 8, then that's basically what the iPhone SE looks like. Just how much? Your old iPhone 8 cases would fit perfectly on the iPhone SE. Holdovers include Its 4.7-inch Retina HD display with 326 pixels per inch (1334 x 750) and the same TrueTone technology that enables it to adapt to lighting conditions.
Similar to the iPhone 8, no top-notch here. A bezel can be found at the top and the bottom of the screen with the top bezel housing the front camera. The smartphone is IP67 dust and water-resistant, meaning it can handle a few water splashes or exposure to the rain. IP67 also means that the phone can be submerged in 1 meter of water for 30 minutes – but we'll take their word for it.
The 2020 iPhone SE is available in three colors: Product Red, White, and Red. In contrast, the 2016 iPhone SE came in four shades: Rose Gold, Silver, Space Gray, and Gold.
How much is the 2020 iPhone SE?
Prices for the 2020 iPhone SE starts at $399 for the 64GB base model, $449 for the 128GB, and $549 for the 256GB. The smartphone is also available with Apple's financing plan for $16.62 monthly or $9.54/month or $229 for existing iPhone 8 users who are planning to trade in their unit.
Release Date
The iPhone SE will be available for pre-order on April 17 (Friday), starting at 8 am EDT/5 am PT. The release date for the new iPhone SE is set for April 24 or Friday next week.
The Bottom Line
Circa 2020, Apple has again launched the iPhone SE or 'Special Edition.' Just like its predecessor, the new smartphone promises 'Apple quality' at a more affordable price. But rather than calling this an iPhone SE 2, the model feels like the iPhone 9 that we never had.
Don't expect any fireworks here. The iPhone SE is an upgraded iPhone 8. But at $399, it does give similarly priced Android smartphones a run for their money. If you've been standing in the sidelines waiting for a chance to get your hands on your first iPhone, then the iPhone SE can give you that 'Apple' experience without breaking the bank.