News
iOS 14 Beta 5 Testing Updates
Here's a quick iOS 14 Beta 5 Testing review!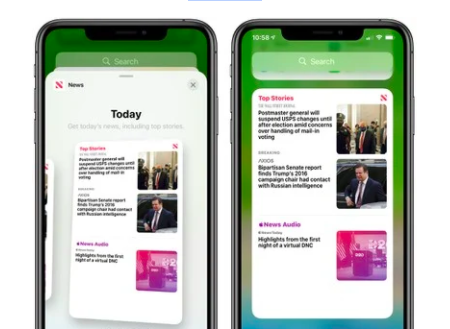 Apple revealed the results of its iOS 14 fifth public beta testing on August 19, 2020, just a day after its 14-day window, and there are some major changes we've seen so far from the recent update including widget-specific and customizable location settings and 'taller' news story widgets. 
If you want to participate in this testing to discover the modifications by yourself, go to the Settings of your phone, then General – Software Update, and that's how you make this accessible to your device.
What are the notable changes from beta 5? The customizable widget-specific location setting is worth note-taking. This is when you use a widget that includes Weather or Map. It will now ask for permission and it is up to you if you want to allow it or not. In order to activate this, just head to Settings – Privacy – Location Services. 
This is how it looks like once you have updated: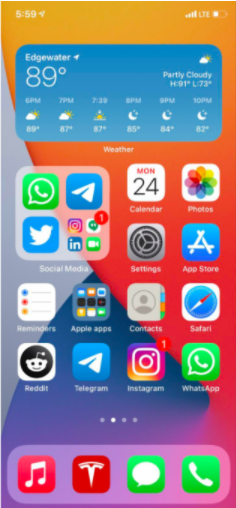 More about the iOS 14 Public Beta 5 Update
The tall widget for the news story is another interesting addition to this upgrade. The scrolling experience and look are still the same with the iOS 13, however, it is neater and clearer. With this new appearance, you will be able to see seven headlines right away without doing so much. But, the limitation is that it is only up in 'Today View," which means, you can't add it to your home screen for more convenience. 
They also added a "Hidden Album" toggle. This is intended for the Photos app which many Apple users have been requesting ever since. There is also another feature which is "Available Alerts," that you can utilize to manage your Exposure Notifications. 
Once you disable your Hidden album through Settings from your Photos, you can hide the photos and videos that you want to put in private.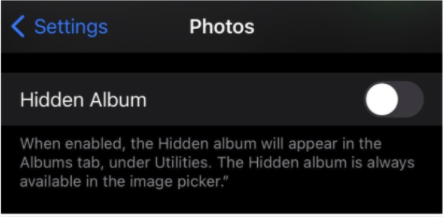 If you are one who maximizes your Shortcuts app though, a new splash screen is waiting for you. This blocks devices once you set your parent app for Screen Time. 
Let's go to the Exposure Notifications which is called the "Availability Alerts." This is useful if your state or region has a contract tracing app available. In this function, you will be in the loop with what is going on in your Covid 19 response around your area. During the launching of the application, a new splash screen for Shortcuts is also made open for users.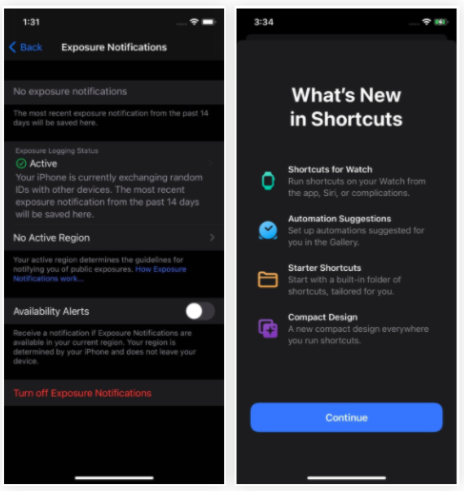 If you're leaning towards an "app free" home screen that is far from clutter, the Beta 4 coverage is going to do wonders for you. This is how you get rid of the screens. Press and hold the screen to make this possible. Once you do this, you'll see the edit mode of your phone. Edit your pages by switching button at the bottom part of your display. 
In case the change doesn't suit your taste, you don't have to worry because you can restore it to default. Most of your uncollected apps will go to the App Library. What is even more organized is that your library will arrange these applications according to their categories. 
It's not that the new update will free your home screen from any applications. It will only allow you to curate folders based on your frequent uses. Those you don't really need, you can just toss out of your screen and that is what the library is for. This is one of the best updates from iOS 14. It will surely be a favorite to many! 
Apple + Covid 19
The Covid 19 tracing process of iPhone has been calibrated to help you know if there is a regional tracing application. With this, you'll have an idea of the way the exposure notifications roll out. This should be more vivid as the days go by.
The changes we've seen so far
Bolder Apple Music icons

CarPlay UI modifications

Apple Music color changes

New "Sleep Well' icon

Modified Home screen page

Screen Time restrictions

Elongated folders

Smaller Home app icons in the Control Center

More active Weather widget

Dark mode for widgets

"Library" as a new label in Photos app

Light and Dark mode for iOS 14 wallpapers

"Remove From Feature Photos" action

Smaller photo preview thumbnail

More specific privacy report
What you can expect:
Since we are still beta testing this new iOS update, it is typical to come across certain issues. These are some that we have noticed:
Long download time.

This update is a big release. Thus, updating takes long to complete. Make sure that you have fully charged your phone before you dive into the upgrade to avoid problems.

Inaccurate Airplane button.

The Control Center Airplane button is not yet accurate. It may not show your real current mode.

Syncing Issues.

You'll struggle to synch your iOS 14 device to your macOS if you haven't upgraded your computer to Big Sur as well. Ensure that you have installed the update for both.

Lopsided third-party app fonts.

If you did not use the APIs from iOS13, you will notice that fonts on your third-party apps are wonky. 

Spotlight acting differently.

You might see unexpected changes in Spotlight too. When you encounter this, restart your phone until everything goes back to the way it is. 

Buggy localization.

The localization is still not perfect. Your localized texts may still be misaligned or clipped. There are instances when they are not translated correctly.
More issues
Inaccurate HomeKit setting.

Assuming you have multiple HomePods, HomeKit will be insistent in prompting you to use a stereo pair when you are setting the accessory details.

Errors in Map user data.

There were reports saying that after updating, their Map user data including Collections, Favorite, and Recents do not sync to iOS or iPad iOS that are in earlier versions. 

Inconsistencies in the microphone.

Developers can still improve the microphone indicator. It is still not smooth. There are instances when you will find a little orange light that is just next to your notch. This means that your microphone is on even if you're not using it. To know what's going on, head to the Control Center so that you can see what's utilizing the mic.

Messy widgets. We'd love to see more improvements in the widgets. The inconsistencies remain. They might be blank, indicate a different location, disappear, resize, or show wrong weather information.
These are the bugs reported as of writing this according to Forbes. It doesn't mean that there isn't more. If you plan to participate in the Beta testing, it would be of great help to report whatever you find, most especially if it isn't published yet. 
What the current beta testing tells us
Since Apple has only shared a shorter list of improvements in its fifth beta testing, it means that there really isn't much to fix. This implies that the update is pretty solid. 
To sum up:
Let's sum up the added features from the iOS 14 Public Beta 5 testing:
App-Free Home Screen

New Widgets for Location and News

Covid 19 Contract Tracker
Here at Techable, we continue to give the latest news on Apple and other cool tech products. Visit our website regularly for more information!