How To
Common AirPods Issues
and the ways to solve them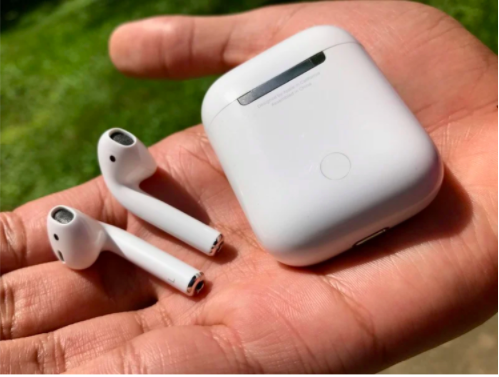 Let's be honest – Apple's wire-free earbuds are one of the best pairs in the market. They are functional for calls, music; and you can wear them while doing rigid activities such as running, hiking, or working out. However, just like any other product ever invented, there are instances when they encounter problems too. This isn't surprising. After all, these earbuds are small. They are made up of complex electronics. So, what can you do when you stumble upon AirPods issues? We'll list down the ways to fix them.
The biggest AirPods problems
Before we proceed to the troubleshooting process, it is important to determine the common AirPods issues users typically report. They are usually the same for everyone so you won't be alone. These are some you should be watchful for:
Non-detection

Erratic pausing

Disconnection from iPhones or Macs

Not charging

Quick battery drain
When you find yourself running into any of these AirPods issues, don't panic. Here's what you need to do:
Troubleshooting AirPods issues
1. Auto-pairing issues
You've been using your AirPods since the time you bought it then all of a sudden, it won't sync to your device. This is inevitable and it happens to wireless connectivities. To solve this, go to Settings – Bluetooth then AirPods. Check if the feature is enabled. You'll see an i icon that represents your AirPods. Make sure that the Automatic Ear Detection is turned on. If it still won't connect, try this:
Go to the

Settings

of your iPhone or iPad

Click

General

, then tap

Software Update.
Check the iOS version you're using in the Software Update page. You need to make sure that your phone or tablet supports the AirPods that you are using.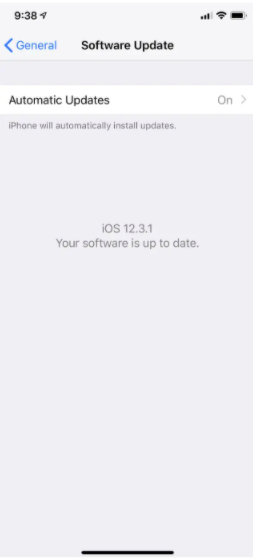 Note that your AirPods should work with iPads, iPhones, or iPods for as long as they are in the iOS 10 version. These are the Apple products your AirPods should pair with instantly:
iPhone 5 and newer models

iPad mini2 and newer models

4th-generation iPad and newer models

iPad Air models

iPad Pro models

5th-generation iPod touch models
Remember that your Apple devices are meant to connect seamlessly to your AirPods so if they are not pairing smoothly, re-check if your earphones are fully charged. Maybe it would help to connect it to power for one to two hours before use. The Bluetooth should also be turned on. If it still stays the same despite this, might as well restart your device. If none of these steps are effective, maybe it's time for you to reset your AirPods. Don't forget to unpair it from your cell phone before doing so. 
2. Erratic Pausing
This can be devastating. The erratic pausing of your AirPods may be caused by the sensors of your earphones. These sensors are responsible for detecting if you are wearing your AirPods or not. That prompts the sound or audio to play automatically.  To fix this, go to the Settings of your device, head to Bluetooth, look for AirPods and then disable it. The i symbol beside the name will help you do this. Once you have disabled it, enable it again and see if it works. This should do the trick.
3. Persistent disconnecting
There are many reasons that may have been causing your AirPods to persistently disconnect from your device. Among them are:
Signal problems such as Bluetooth interference

Hardware issues

iOS-related concerns including compatibility

Incorrect settings

Low battery
The easy fix?
When you find yourself in any of these dilemmas, take the following solutions:
Determine your AirPods' battery level. You can do this in various ways –

If you are pairing it with an iPhone, open the lid of your earphone's case and hold it closer to your device. For Mac, go to the Bluetooth, enable it through the System Preferences and tick the Show Bluetooth in the menu bar.
Go to the AirPods menu from your computer. Hover your mouse on the earphones icon and that should show you the battery percentage of both buds, including your case.
Another solution is to take out your AirPods from its case and put it back again. Yes, doing this will automatically recharge them. When that happens, your device will eliminate any pair connections made. Give it a few seconds and use them again. Your AirPods should automatically reconnect to your iPhone or iPad after this action.

Toggle off Automatic Ear Detection. This might be the culprit. As we have discovered from above, AirPod sensors may automatically disconnect because of various reasons one of which is that they are saving power when not in use. You might not even be aware but moving or changing positions may also interrupt this feature. To be safe, just disconnect it when possible. 
On most occasions, disconnection issues happen during a phone call. This is when the person on the other line complains that they can't hear you. There are also times when your earphones are cut out while you are talking to someone. On rare chances, the problem occurs while you are listening to music. Remember that all of these take place even when your device tells you that you are connected to your AirPods. Please try any of the solutions above.
4. Not charging
AirPods have 93 milliwatts that could provide five hours of listening time and two hours of talking time without charging. The said mechanism is responsible for its long shelf-life which is a relief to most tech-savvies out there. But what if your earbuds suddenly stop charging? You should fix the problem by checking the contact points of the device. Where are these contact points?
USB Cable Head (from power source or port)

Lightning Connector (case)

AirPods contact points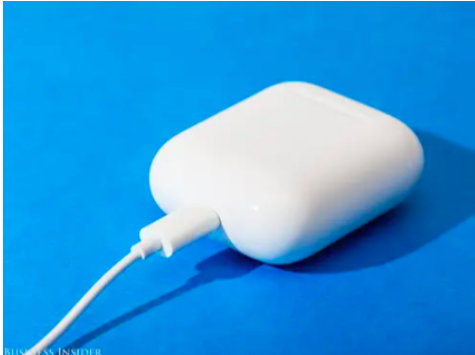 You know you're having problems when you see an amber light when you charge. The not charging status is usually shown in orange light.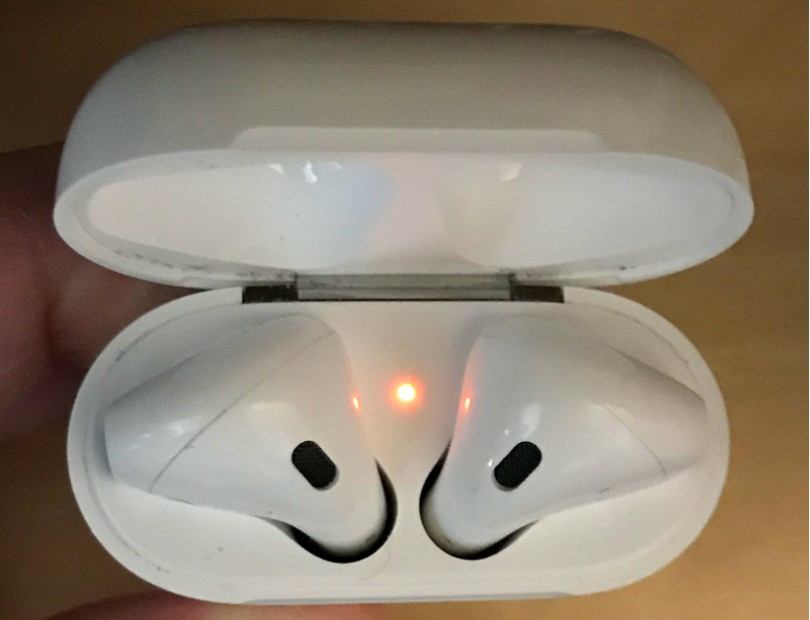 You can start troubleshooting this by checking the cable that you're using. It might be causing the problem. Take these steps:
Use a different yet compatible charger.

If you have a MacBook, connect it to your AirPods and try to check if it changes to green light, charging status. 

Check if your AirPods are properly placed in your case. It should go near the lid. Sometimes, they don't connect to the contact points which causes the issue. 

Bring your case lid close to your iOS device. A charging icon should show up next to it. If you're not seeing one, you're not successfully charging it.

Clean your charging ports regularly. Sadly, there are many users out there who forget to maintain their earphones. This can lead to serious issues when not done religiously. External ports are not exempted from gathering dust and debris. These will eventually hurt the charging process when you are not mindful. 
Note: As for cleaning your AirPods, you can use a microfiber cloth, interdental brush, or a soft bristle toothbrush to do it. But, before doing any of that, evaluate the status of your case.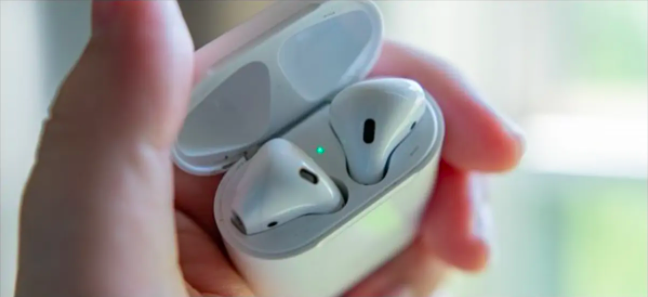 5. Quick battery drain
Is your AirPods's battery draining faster than you've expected? This is one of the common AirPods issues too. It usually depends on how long you've had your earphones. Your activities also contribute to it. These are some of the solutions you can try:
Repair your AirPods. You can do this by going to your iPhone settings. By looking at the i icon, you can recalibrate your device in order to bring it back to its default settings. There are instances when your earphones are wired with processes that could drain their battery. Might as well refresh it. 

Reset the battery cycle of your AirPods. You can do this by exhausting your earphones and then charging it again once it's empty. Make sure you fill its battery before you use it. 

The last resort is to get a battery replacement which you can avail for around $69 for each bud. You can go to any official Apple stores for this if you have extra cash. It's a little cheaper if your device is still under warranty. Make the most of it and check the support of Apple!
Additional concern
One AirPod drains its battery faster than the other – what should you do?
There were complaints that the left AirPod runs out of battery faster than the other. If this happens a lot to you, the quick fix is to drain the battery of the said AirPod until it's completely empty. Charge it again. To be even more sure, you can do this to both. This is another way to calibrate your earphones. 
In a nutshell
Basically, the easiest solution is to reset your AirPods. This is simple. Just put your AirPods back in the charging case. Afterward, find the Round Button which is normally located on the backside of the case. You should find the said button there. Hold it for around 10 to 15 seconds until a white light flashes from the case. This status will tell you if you have successfully reset your earphones or not. Once you have returned to the default setting of your AirPods, establish a new connection to your device. 
The trick – unpair and reconnect. 
We hope that this article helped you solve the AirPods issues you've encountered. If there are any more concerns not mentioned here such as one side of the AirPods is not working then follow the given link. For more Apple and technology-related articles, visit Techable regularly!