Apple News
Apple to Hold Another Special Event:
One More Thing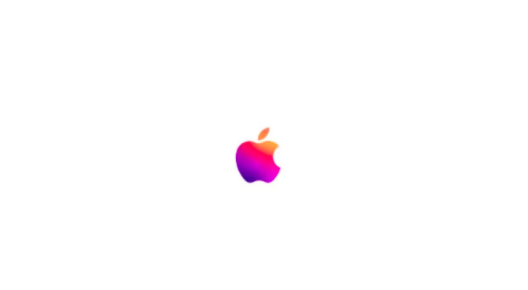 Anyone who has been on Twitter lately should've seen the custom Twitter hashtag for Apple that features an orange, red, purple, and blue color combination. That icon only means one thing – another Apple event invite is on and it is ready to go live on November 10, 12:00 EST. 
If you've been a follower of this company for quite some time, you surely have noticed that this is already a late event as compared to their previous ones held to announce the release of the new iPad Air, iPhone 12, and Apple Watch. 
There is only one discussion the company hasn't delved into just yet – the Mac Big Sur and the Apple Silicon. Do you think we'll get more updates about these or will there be an unpredictable announcement? Let us know in the comment box below. 
More Details
When: Tuesday, November 10, 2020
10am PDT on the US West coast

1pm EDT on the US East coast

6pm BST in the UK

7pm CEST in Central Europe

1am CST in Beijing

2am JST in Japan

3am AEST in Sydney
How: Since the pandemic that's taking over the world isn't a secret to anyone, the mentioned Apple event will be open for streaming online. In-person attendance is unlikely to happen. Before, the company pre-recorded their presentations. Hence, how will you stream 'One More Thing?' Check the following links: 
Event website – Apple has an event page you can check as well. That's how you directly watch the show from the company's website. You can use your tablet, phone, or computer to successfully perform this. Just take note that when it comes to compatibility – you have to ensure that your web browsers like Firefox, Edge, Chrome or Safari are up to date. They should also work with AAC, H.264, and MSE. 
Event app – If you have an Apple TV streaming box, it should not be very difficult to see this. If yours is an older model, this is preinstalled. You can expect for the logo to reflect the upcoming event. It should be available in a couple of days prior. 
YouTube – Stream the event through Apple's official channel. This is the easiest way to access the keynote, and the website is on the top for the most reliable platform to watch the event.
Our expectations
It is safe to say that Apple has begun exhausting the announcement of its upcoming products and all of us already know what to expect. Even if we are nearing the end of 2020 though, there are still some rumors about new releases. These are some of the speculations:
Airpods Studio. We may get more updates about the AirPods Studio release date. There were rumors saying that the launch will be in the last quarter of 2020, but perhaps, we won't know until One More Thing happens. Many would also like to believe that it's going to complement the much-anticipated iPhone 12. 
Airtags. It is surprising that no word has been said about this product despite the leaks that have surfaced to prove its possibility. This promising accessory from Apple is not yet officially acknowledged, but that may come to a halt in the next few days. 
Apple Silicon. This transition has been long overdue. Rumour has it that a Silicon-running Mac is set to take place, and we can expect a two-year transition for the change to take its full effect. Apple plans to embrace this change and it may be the future of Mac. 
macOS 11 Big Sur. We already have an idea of what the features of macOS 11 Big Sur will be based on the WWDC concluded this summer. We are also aware that it's undergoing beta-testing. The surprising development though is the introduction of the MacOS 11.01. This hints that the next operating system update will be like iOS. This should be made clear after the event.