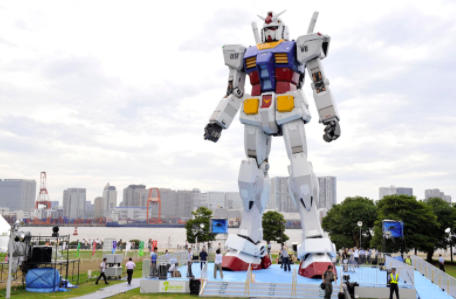 Who doesn't know Japan for its thriving industrial robot industry? This country has opened doors for new technology and revolutionary innovation. We can see on its Avatar X Lab, drone server, just to name a few. With the looks of it, another remarkable feat is coming with Gundam in January 2020.  
Gundam is a 60-feet tall or 18 meters, gigantic robot that is still under construction in the south of Tokyo, Port of Yokohama. This enormous technology is based on a famous fictional character from 1979 which has become a theme-inspiration for many video games and manga over the years. 
The pandemic might have affected the construction of different projects all over the world, but not the Gundam project as it continues its way to completion. YouTuber Micheal Overstreet uploaded a video of this to explain the development of the technology. 
If you have seen the mentioned video, you might assume that the Gundam Factory is almost prepared to fight. However, engineers working on it are still modifying parts so that the real-life robot would have flawless movements once it's ready to go. 
When done, its features will include walking abilities, articulate fingers, and stable support. 
From the video, it seems like the only part that's missing from the robot is its head, and it's already complete for the world to see. How fascinating that it could walk and move despite its height? This has become possible for Gundam is just lightweight. 
Engineers, who work on the project, design and build the project with their close attention to the construction of the project, starting off with its metal fingertip down to its 6.5 feet stand.  
More about Gundam
There is an explanation with the underlying mechanisms of Gundam. Jun Narita, Head of Design, emphasized that their team made special considerations with the kind of motors and materials to use for the robot. They had to do this because just one hand would weigh 1,300 pounds or even more if they won't. 
Hence, the weight restriction is the real challenge for the engineers and technicians behind the work. Obviously, they were able to accomplish this specification as reports say the tall robot doesn't weigh like its height. 
Get Updates
Gundam Factory Yokohama uses its website to update the public about the updates with the robot. They were supposed to take off a special preview event but it is canceled because of the pandemic that the world is facing. 
The cancellation doesn't hinder us from learning more about Gundam though. As a matter of fact, fans are one step closer to seeing the creation, all thanks to the internet!
For more updates on Gundam, and other cool tech products, visit Techable regularly.