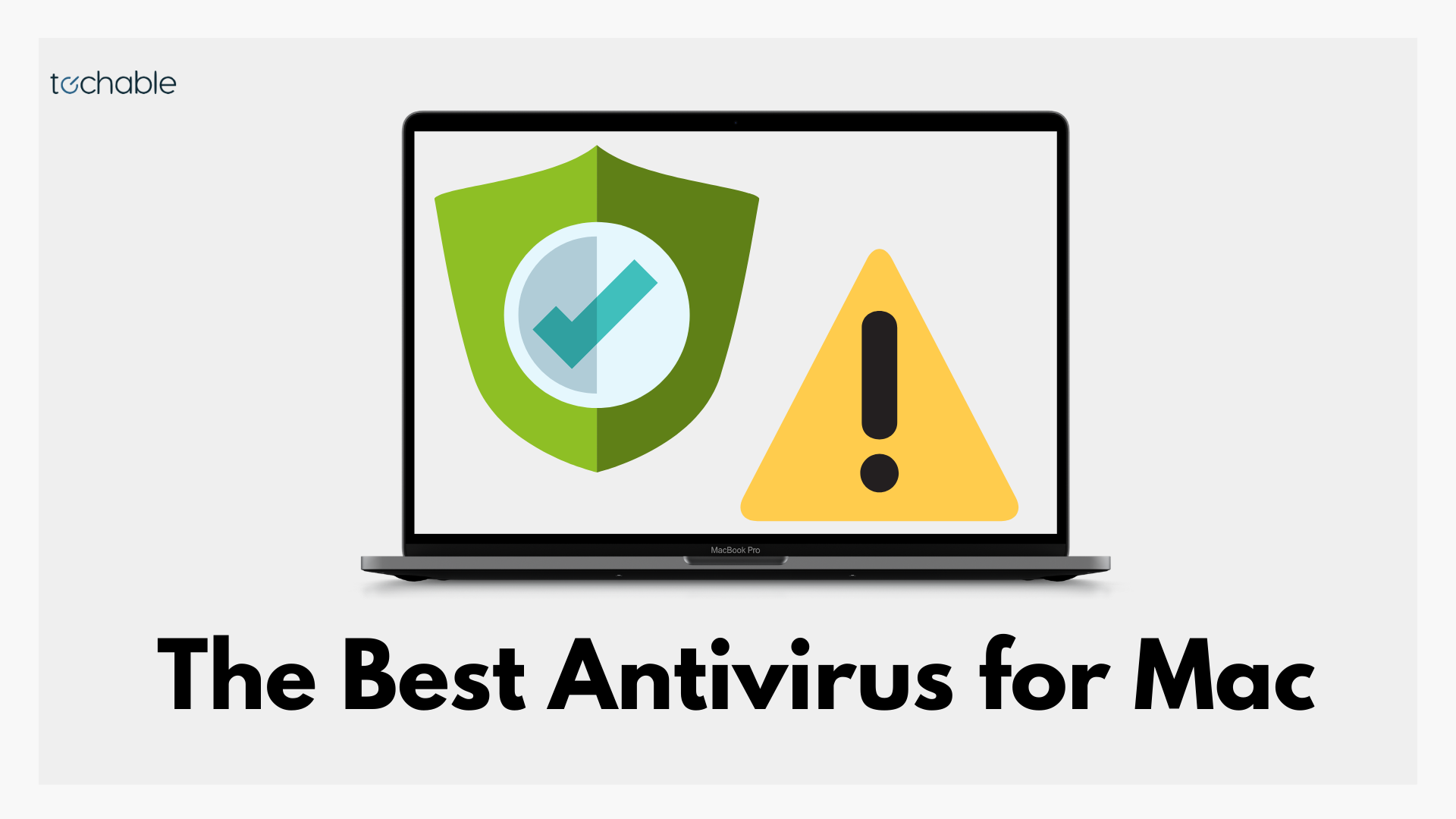 One misconception about Mac laptops and computers is that they don't need an antivirus. And there's still an ongoing debate about it. This age-old belief is understandable because Apple has adequate built-in security measures, such as Gatekeeper, XProtect, and Malware removal tool. The company created these to ensure that Mac only runs trusted software. But are they enough to immune your device from attacks and threats?
Believing that your Mac doesn't need antivirus is a myth. The security firm, Malwarebytes, reported that there is an exponential increase in Mac threats compared to Windows operating systems based on their 2020 annual study. It seems like the earlier is made a target by most hackers these days. Furthermore, recent reports by Malwarebytes have shown that Apple has failed to patch the older macOS versions. For example, Catalina was left unpatched for 7 months leaving it vulnerable to hacks and malware. 
There is growth in Mac threats yearly, and it has climbed to 50% in the first quarter of 2020. A ton of macOS malware is uncovered each year, and it could harm any unprotected machines if the owner is not cautious. You might not think of adware now, but it doesn't mean that you can't be a victim of password theft, ransomware, and other malicious Mac infections in the future. 
Good thing, there are tailor-made security options for Apple users. They could help you protect your data. What's the best antivirus for Mac?
The criteria to consider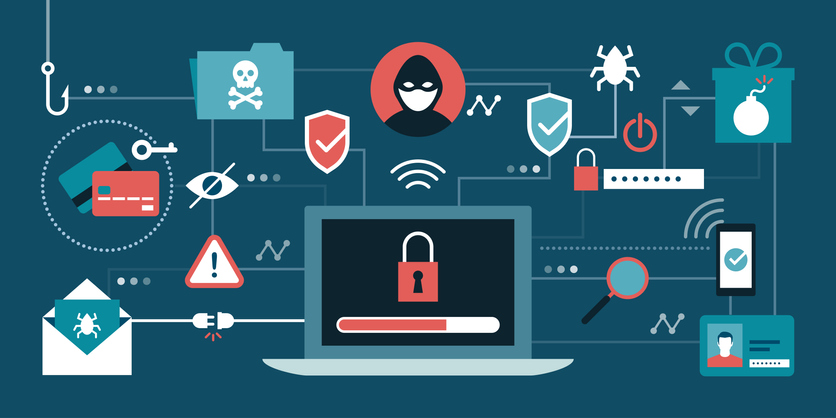 Before we list down the highly recommended Mac antivirus software, we must know the criteria a security program should meet to be considered high-performing. After all, companies market their products to be superior to their competition. Hence, it's integral to be meticulous.
What should we look into when assessing antivirus software?
The coverage
Gone were the days when a good computer security product only focuses on scanning. The protection it provides has to be specified. Would it include firewall, cybercrime, ransomware, and VPN protection? Would it work against third-party monitoring and censorship? The features of antivirus should go beyond the basics.
Malware continues to evolve. It's becoming more complex as time goes by. Simply relying on file scans for common threats would not be sufficient. Thus, an AV must integrate multiple layers of protection into a single, powerful defense system.
Malware protection
The malware protection an antivirus provides is essential, especially for Mac. The program should include top-notch ransomware protection to avoid changes on your files and folders when you have accidentally infected your computer with the said virus. Ransomware immediately encrypts users' files, including mailboxes and documents, after removing the originals. Thus, an AV's malware protection should be strong enough to defeat it.
All-inclusive protection should also defend your device from other malicious threats such as trojans, worms, spyware, rootkits, adware, network attacks, and other web threats. 
System performance
Antivirus programs need computing resources to perform their task efficiently. An AV mustn't have much impact on the performance of your Mac while doing its job. Meaning, it should not slow down your system during scans. The time it takes to boot your computer and clean it from malware should also be clear from the very beginning.
Price
Price is an important consideration when buying a product. The typical approach is to go for the most affordable software in the market, but this can be tricky for AV because most free software can be an added threat to a computer. There are free programs that collect data only to be sold for spiteful purposes. Hence, the cost of a program should be reasonable to the functions it has. 
Usability and interface
An antivirus should be user-friendly; otherwise, it would be challenging to maximize its features. Antivirus doesn't have to be aesthetically complicated; it should be suitable for casual and advanced computer users.  
We know an interface works when we could understand every setting and item in the program. An ideal antivirus interface balances both the function and form. If a user needs to go to Wikipedia to understand the steps in navigating a program, that defeats the software's purpose. Thus, the settings should be flexible enough to address the needs of a user.
The highly recommended antivirus for Mac
If you care about data privacy, it's about time you invest in an antivirus. Let's take a look at the best antivirus for Mac in the market.
INTEGO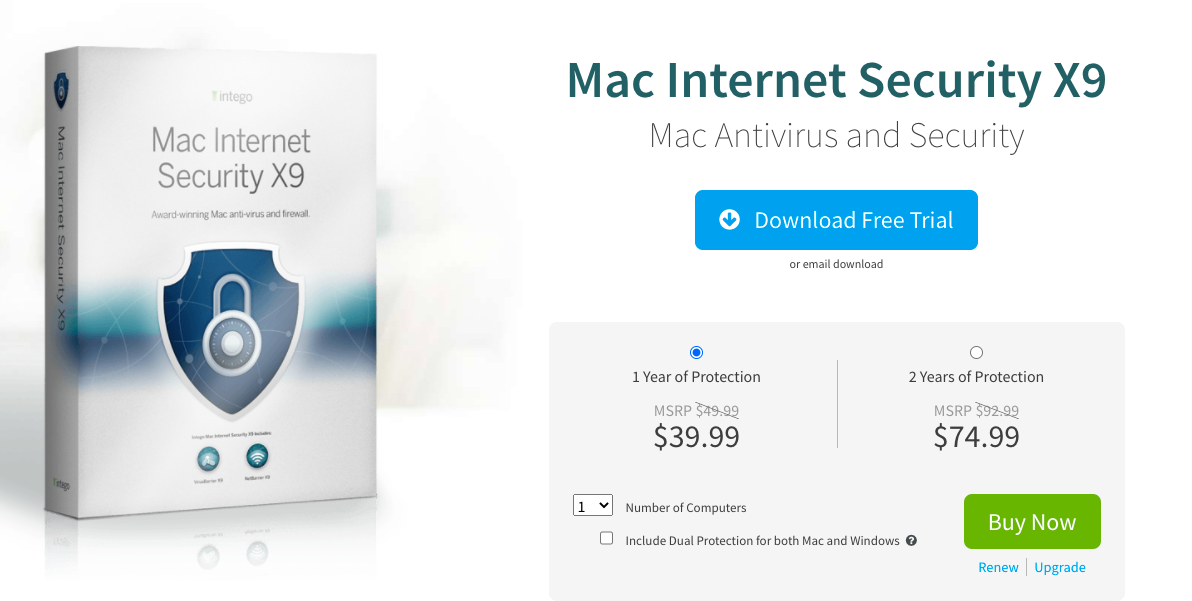 When it comes to computer protection, Intego has become a trusted brand. It started creating AV for Mac in 1997. In short, its years of experience make it one of the best programs in the market. It paved the way for two of the most reliable macOS malware protection engines like NetBarrier and VirusBarrier, which have scored impressively on tests.
Intego builds its software from the ground up. The brand's award-winning and highly commended security products utilize optimum solutions that protect, clean, and organize Macs. Its updated interface is praised for its simplicity and maximum functionality. We seldom see a product that prioritizes Mac, and Intego is one of them. 
What's in it for you:
A vast range of macOS protection and system optimization 

Top-notch security that's backed up by nearly perfect protection scores

Easy to set-up interface and no speed impact performance

Network connections protection with two-way Mac

Suspicious devices watch

Robust features including parental control and firewall
This leading cybersecurity software consistently scores high in independent lab tests. Its complete suite of inclusions like firewall, antivirus, anti-spam, and software make this program one of the well-received and positively reviewed products in the security space. 
Price: $69.99 1 Mac for 1 Year of Protection
MCAFEE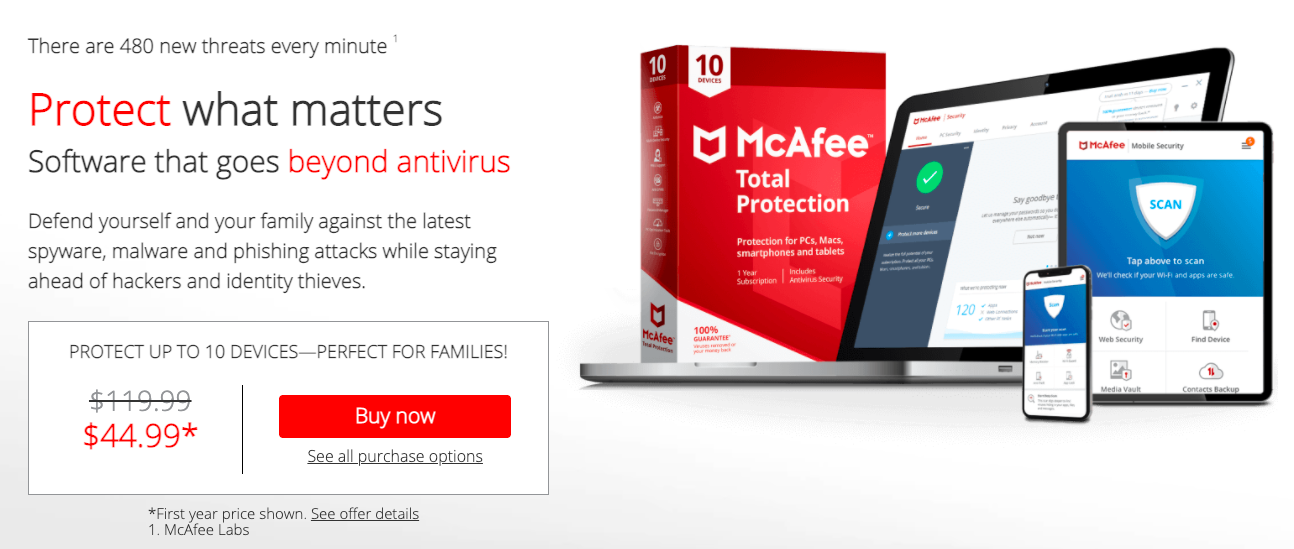 McAfee is one of the oldest and well-established antivirus brands in the industry. Its set of security products is used by 90 over 100 fortune companies, 82% of the world's central banks, and millions of users worldwide.
This antivirus program offers its flagship product called McAfee Total Protection that an antivirus and firewall for Mac plus ID protection.
With an introductory price of $44.99 for new customers, this antivirus defends your Mac from the latest malware, spyware, virus, and other ransomware attacks that could be a threat to your privacy and identity. The product combines antivirus, privacy, and identify tools and features all into one powerful software.
What's in it for you:
An antivirus custom-built for Macs specifying their vulnerabilities and threats

Flexible scanning terms such as real-time, on-demand, or scheduled

Custom-tailored firewall protection

Identity Theft Protection that alerts you with potential synthetic identity frauds

Low passive system impact

Multiple-device coverage (up to ten)
To conclude, this software is the best antivirus for Mac since it provides a wide array of packages covering full VPN and identity protection. It has an automatic renewal that promises to remove the malware from your Mac, or you are up for a refund. This company has been supplying protection for financial institutions, and they would've not earned that trust if the consumers weren't happy and satisfied. 
Price: $59..99 per yearly subscription
NORTON 360
Norton 360 by Symantec delivers all-in-one protection for Mac. It includes multiple layers of security, whether it is for your computer or online activities. This software pledges to safeguard your computer from malware, viruses, and ransomware. It could defend you from online threats during online banking, shopping, and surfing in general,
The software equips your Mac with security tools such as password management and creation. It assists in handling online credentials with its cloud-based vault. PC Cloud Backup lets you store your data in the event that something happens to your computer. Parental Controls ensure that your children are safe when they use the internet.
What's in it for you:
Unlimited and secured VPN for anonymous browsing

Multi-layered, advanced security option that protects private and financial information

Dark web monitoring that notifies you when you're personal information is compromised on the Dark Web

Password manager that conveniently creates, stores, and manages your password

100 GB Cloud Backup that automatically secures and backs up your computer to store essential files and documents

SafeCam notifies you when cyber criminals try to use your webcam
Ultimately, the full-featured VPN, system cleanup scanner, and firewall and exploit prevention of Norton 360 make it one of the best antivirus for Mac. It goes beyond the basic Mac antivirus. Its license means protection for five macOS, Android, Windows, or iOS devices. It's worth the price considering its powerful anti-malware engine that uses advanced heuristics to avoid ransomware and cryptojackers. 
Price: $99.99 per year for five macOS
AVIRA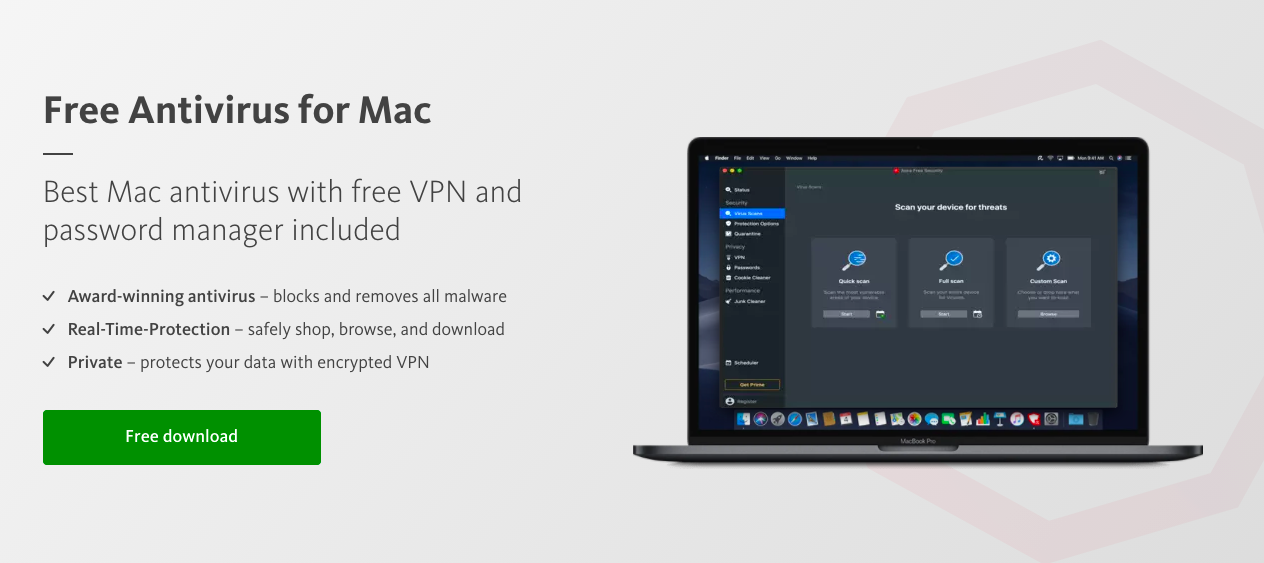 With its whopping 500 million users, Avira has the best free plan on the market, which covers VPN, firewall, and a password manager. This company is confident in its product that it comes with a 30-day money-back guarantee if it fails to deliver. Its user-friendly interface makes it worthy of being a part of this best antivirus for Mac list. 
The preference for this program would depend upon your needs. If you are a Mac user who isn't keen on incorporating an antivirus suite in your system but knows that having protection is vital, this is the software for you. The real-time and firewall protection of Avira is already a good deal. You can add a USB scanner as an additional feature because it's only available on the software's premium version.  
What's in it for you:
Fast full scan for Mac

Top-rated phishing protection 

Efficient "Smart Scan"

Real-time protection against malware

VPN for online privacy when browsing

Password manager and cookie cleaner 
If you are looking for an advanced online privacy and powerful performance suit, including a Tracker Remover and Junk Cleaner, Avira should work for you. The protection engine of Avira combines smoothly with the technology of Apple, resulting in a fast, robust, and future-proof security application. 
Price: 39.99 for one and $59.99 for three license
KASPERSKY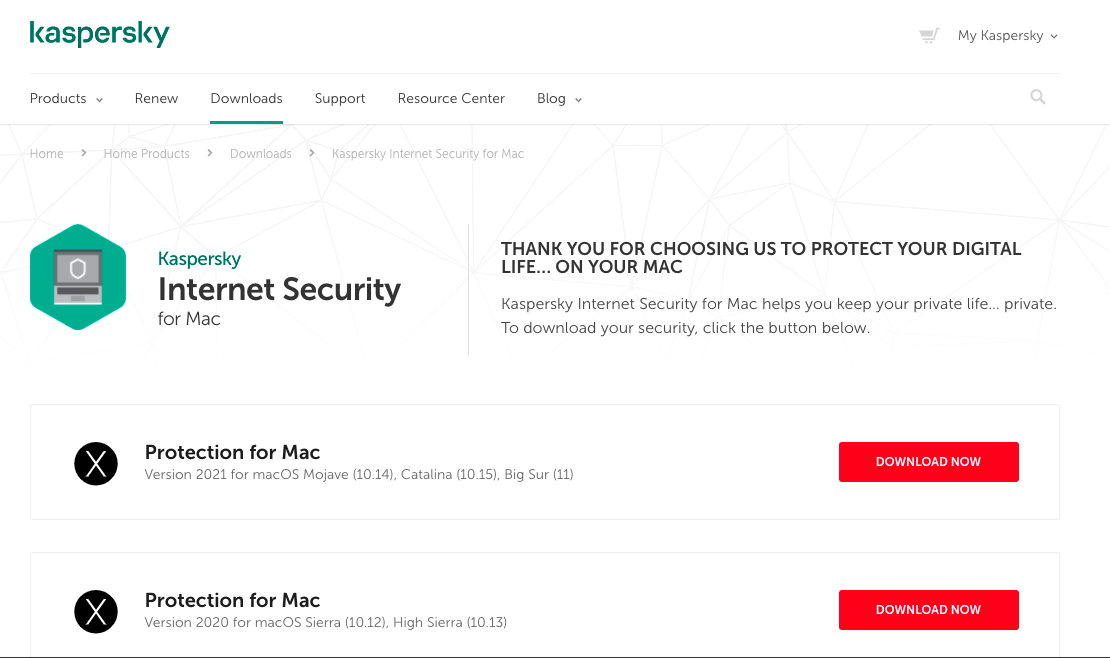 Scoring magnificently in independent lab tests, Kaspersky Internet Security Mac isn't simply an antivirus. It exceeds expectations with its wide range of features, including parental control, privacy protection, network attacks defense, and other functional features that would maximize the productivity of your Mac.
Some antivirus programs would stop at scanning a computer, but Kaspersky wouldn't. It could handle relevant tasks for reviewing malicious malware, and it would protect your Mac from attacks in the future. It would secure your online banking with its Safe Money tool feature, VPN protection, and privacy protection components.
What's in it for you:
Safe Kids for parental control

Privacy and network protection

Convenient bonus tool

Outstanding malware protection results

Custom and quick scan 

Protected money feature during online transactions
Kaspersky offers more with its bonus tools. The software detects an attack and temporarily blocks traffic from the malicious website. Besides this, it could also mark up dangerous links a user stumbles upon in search results. The wealth of features Kaspersky has is mainly focused on internet security with suspicious URL protection, firewall, Network Attack Blocker, and a bandwidth-limited VPN. If you're seeking backup Mac security, this should work for you. 
Price: 23.99
Our recommendation
Mac indeed has a built-in antivirus software that could be powerful on its own. It's known as the XProtect. But, the pitfall is when the company fails to update it. We all know that malware doesn't stop progressing. It seeks Apple's vulnerabilities, and it's just waiting for the perfect moment to penetrate your system. 
We recommend that you consider your needs and preferences and choose the best antivirus for Mac that suits you well. Are you ready to fork out money for heightened protection? Does your current situation call for maximum computer security? 
We hope that our guide to the best antivirus for Mac assists you in selecting the right security program for your computer. Visit our site regularly for the latest news on Apple and other cool products.