[et_pb_section bb_built="1″ fullwidth="off" specialty="off" next_background_color="#000000″][et_pb_row][et_pb_column type="4_4″][et_pb_social_media_follow _builder_version="3.19.17″ follow_button="on" animation_style="fade" border_radii="on|15px|15px|15px|15px" box_shadow_style="preset1″ box_shadow_blur="25px" animation_delay="500ms" animation_starting_opacity="7%"][et_pb_social_media_follow_network _builder_version="3.19.17″ social_network="facebook" skype_action="call" url="https://www.facebook.com/OfficialTechable/" background_color="#3b5998″ use_background_color_gradient="off" background_color_gradient_start="#2b87da" background_color_gradient_end="#29c4a9″ background_color_gradient_type="linear" background_color_gradient_direction="180deg" background_color_gradient_direction_radial="center" background_color_gradient_start_position="0%" background_color_gradient_end_position="100%" background_color_gradient_overlays_image="off" parallax="off" parallax_method="on" background_size="cover" background_position="center" background_repeat="no-repeat" background_blend="normal" allow_player_pause="off" background_video_pause_outside_viewport="on" box_shadow_style="preset1″ box_shadow_horizontal="0px" box_shadow_vertical="2px" box_shadow_blur="18px" box_shadow_spread="0px" hover_transition_duration="300ms" hover_transition_delay="0ms" hover_transition_speed_curve="ease"]
Facebook
[/et_pb_social_media_follow_network][et_pb_social_media_follow_network _builder_version="3.19.17″ social_network="twitter" skype_action="call" url="https://twitter.com/TechableSays" background_color="#00aced" use_background_color_gradient="off" background_color_gradient_start="#2b87da" background_color_gradient_end="#29c4a9″ background_color_gradient_type="linear" background_color_gradient_direction="180deg" background_color_gradient_direction_radial="center" background_color_gradient_start_position="0%" background_color_gradient_end_position="100%" background_color_gradient_overlays_image="off" parallax="off" parallax_method="on" background_size="cover" background_position="center" background_repeat="no-repeat" background_blend="normal" allow_player_pause="off" background_video_pause_outside_viewport="on" box_shadow_style="preset1″ box_shadow_horizontal="0px" box_shadow_vertical="2px" box_shadow_blur="18px" box_shadow_spread="0px" hover_transition_duration="300ms" hover_transition_delay="0ms" hover_transition_speed_curve="ease"]
Twitter
[/et_pb_social_media_follow_network][et_pb_social_media_follow_network _builder_version="3.19.17″ social_network="instagram" skype_action="call" url="https://www.instagram.com/techableofficial/" background_color="#ea2c59″ use_background_color_gradient="off" background_color_gradient_start="#2b87da" background_color_gradient_end="#29c4a9″ background_color_gradient_type="linear" background_color_gradient_direction="180deg" background_color_gradient_direction_radial="center" background_color_gradient_start_position="0%" background_color_gradient_end_position="100%" background_color_gradient_overlays_image="off" parallax="off" parallax_method="on" background_size="cover" background_position="center" background_repeat="no-repeat" background_blend="normal" allow_player_pause="off" background_video_pause_outside_viewport="on" box_shadow_style="preset1″ box_shadow_horizontal="0px" box_shadow_vertical="2px" box_shadow_blur="18px" box_shadow_spread="0px" hover_transition_duration="300ms" hover_transition_delay="0ms" hover_transition_speed_curve="ease"]
Instagram
[/et_pb_social_media_follow_network][et_pb_social_media_follow_network _builder_version="3.19.17″ social_network="youtube" skype_action="call" url="https://www.youtube.com/channel/UCPYnem96qPgcRQYwWx6TRsw?view_as=subscriber" background_color="#a82400″ use_background_color_gradient="off" background_color_gradient_start="#2b87da" background_color_gradient_end="#29c4a9″ background_color_gradient_type="linear" background_color_gradient_direction="180deg" background_color_gradient_direction_radial="center" background_color_gradient_start_position="0%" background_color_gradient_end_position="100%" background_color_gradient_overlays_image="off" parallax="off" parallax_method="on" background_size="cover" background_position="center" background_repeat="no-repeat" background_blend="normal" allow_player_pause="off" background_video_pause_outside_viewport="on" box_shadow_style="preset1″ box_shadow_horizontal="0px" box_shadow_vertical="2px" box_shadow_blur="18px" box_shadow_spread="0px" hover_transition_duration="300ms" hover_transition_delay="0ms" hover_transition_speed_curve="ease"]
Youtube
[/et_pb_social_media_follow_network][/et_pb_social_media_follow][et_pb_divider _builder_version="3.19.17″ divider_weight="5″ box_shadow_style="preset1″ height="0px" color="#8e8e8e" /][et_pb_text _builder_version="3.20.1″ border_radii="on|10px|10px|10px|10px" text_orientation="justified" link_font="||on||on||||"]
Samsung's New Galaxy Fold Released on April 26th
The smartphone world has been set ablaze this past couple of weeks as Samsung launched the Galaxy Fold. Now Huawei have entered the fray by introducing their own foldable phone, the Mate X, proving to everyone that the foldable phone concept has finally begun. With Samsung leading the charge with the new Galaxy Fold, it's only fair we delve deeper into what this highly anticipated, revolutionary smartphone, has in store for us.
Not everyone can afford it, but those who can will surely be blown away by the following specifications of the Galaxy Fold:
Design: Two Screens and a Magic Hinge
Samsung's Galaxy Fold is a revolution in the making by introducing not one, but two screens. The first screen is about 4.6 inches on the outside of the phone that resembles a closed book and the other is a 7.3-inch display that stretches across the "inside" when opened up and just turns into a tablet.
The larger 7.3- inch display is the first example of the Infinity Flex Display, an ultra-thin polymer  that uses a new adhesive that Samsung created to laminate the phone's main display layers and built to withstand repeated heavy use.
What's more, is that Samsung decided to make the Infinity Flex Display thinner than its competitors. They did this by cutting the thickness of the polarizer layer that helps the screen legible by 45 percent.
Software: Google Software
This Galaxy Fold runs on the Android Pie OS with the brand new One UI interface on top. However, the key feature is the use of Googles specifically designed foldable phone software designed for Android devices. That was announced back in November 2018.
The key role of the software is to avoid any lag in the applications when opening and closing the phone. Any lag or clunk transition between apps would be a killer for Samsung and kill any hopes of the device catching on.
You can open up three separate screens at once to get the most out of the larger screen. This will enable you to open, for instance, an article, a text messenger app and a video all at the same time. According to the info we received last November, that any app can give you up to three active windows when you go fullscreen.
A Total of Six Cameras
If one or two cameras didn't do it for you, then the Samsung Galaxy Fold can give you up to six of them, including three in the back, two on the inside and one on the cover. This isn't new, however, because the Galaxy S10 5G has six cameras as well and these sensors are the same as the ones seen in the Galaxy S10 phones. Though it's pretty clear to us which of those are for selfies, and which of them are for food shots, portraits, landscapes, and other stuff.
Galaxy Fold's six cameras.
| | |
| --- | --- |
|  Cover camera | 10-megapixel (F2.2) |
| Rear camera | 12-megapixel dual aperture wide-angle with OIS (F1.5/F2.4) |
|   | 12-megapixel telephoto with OIS, 2x optical zoom (2.4) |
|   | 16-megapixel ultra wide-angle lens (F2.2) |
| Front-facing cameras | 10-megapixel (F2.2) |
|   | 8-megapixel RGB depth camera (F1.9) |
Fold's Battery Doesn't Fold
The problem with batteries is that they don't bend well. But if you don't balance the load out, you might end up with a side-heavy phone like the ZTE Axon M. Samsung, however, has solved this dilemma by putting two typically rigid lithium-ion batteries on each side of the phone. This works in cohesion like your brain, which gives the Galaxy Fold over 4,340 mAh of power.
Who Can Afford a $1,980 Phone?
The middle-class person will surely find it hard to even afford a phone that's over $1,000, just like many others probably can't either. Though Samsung knows pretty well that not everyone is going to run out and buy the Galaxy Fold as soon as it drops – that's because only some will. Realistically, Fold will only appease those who are loaded with money and want to be at the forefront of cutting-edge technology.
Galaxy Fold Specs So Far
| | |
| --- | --- |
| Display size, resolution | 4.6-inch Super AMOLED; 7.3-inch QXGA+ Dynamic AMOLED |
| Mobile Software | Android 9.0 with Samsung One UI |
| Camera | 16-megapixel (ultra-wide-angle), 12-megapixel (wide-angle), 12-megapixel (telephoto) |
| Front-facing camera | Two 10-megapixel, 8-megapixel 3D depth |
| Processor | Octa-core Qualcomm Snapdragon 855 |
| Storage | 512GB |
| RAM | 12GB |
| Expandable storage | None |
| Fingerprint sensor | The right side of the phone |
| Battery | 4,380 |
| Special features | Foldable display, wireless charging, fast charging |
| Price off-contract (USD) | $1,980 |
So what about Apple and Huawei?
Huawei
Huawei has introduced the Huawei Mate X, with a different style design to the Samsung and different technology within the fold it will be interesting to see which one consumers prefer.  With a huge 8″ screen the display is sure to be appealing to many. Consumers may be turned of by the 5G network which the devices runs on, it is not yet known if 5G networks will come at an extra cost and being unable to use 4G many consumers may be put off by the additional cost.
Apple 
Well, who knows with Apple? Apple has filed many patents over the years for foldable phone mechanisms and rumors continue to spread around their plans to compete with Samsung. It is believed that any foldable iPhone will not be released until late 2020. Should foldable phones be the future, it will be a big ask of loyal Apple customers to wait until 2020 for the iPhone Fold.
Motorola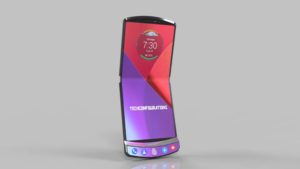 Motorola? Do they still make phones? Well rumor has it that the Motorola RAZR is coming back in 2019. The RAZR was the must have phone right up until the iPhone came onto the scene and almost overnight killed off the RAZR. The 2019 RAZR will feature a fully foldable screen and is a major throwback to its glory days of 2004.
Their is still much to learn about the RAZR. It may not be the cheapest, the slickest or the best design but consumers love a throwback to tech of days gone bye and we are sure the RAZR will be a big success.
[/et_pb_text][/et_pb_column][/et_pb_row][/et_pb_section][et_pb_section bb_built="1″ prev_background_color="#000000″][et_pb_row][et_pb_column type="4_4″][et_pb_divider _builder_version="3.19.17″ divider_weight="4″ box_shadow_style="preset1″ height="0px" color="#a5a5a5″ /][et_pb_comments _builder_version="3.19.17″ text_orientation="left" /][et_pb_divider _builder_version="3.19.17″ divider_weight="4″ box_shadow_style="preset1″ height="0px" color="#a5a5a5″ /][et_pb_team_member _builder_version="3.19.17″ name="Jon – Techable Founder" position="The Boss @techable.com"]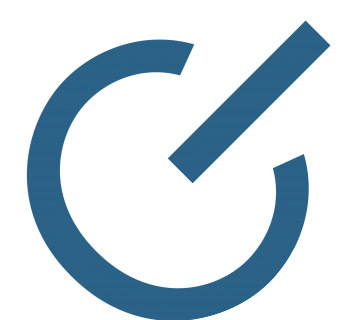 [/et_pb_team_member][/et_pb_column][/et_pb_row][/et_pb_section]