Keeping up with the ever-evolving and constantly changing tech world is challenging. But if you are a gadget geek who finds joy in opening a box to pull out and peel off the protective stickers of a newly-bought gadget or just takes pleasure in discovering the latest revolutionary innovations – we understand, and we are here for you. This article has listed down the cool tech gadgets you can lay your hands on to make your daily mundane tasks engrossing. We have also included promising technology that could change the world. Are you ready?
Here are some of them:
Cool tech gadgets in 2022
Self-driving cars
There has been much pressure on switching from petrol and diesel-powered vehicles to pure-electric cars for the most extended years. It happened slowly with the gradual introduction of electric cars. This subtle transition shows that car batteries have more capacity to last longer than ever, so the anticipation for self-driving technology increases.
Google initiated the self-driving technology concept in 2009 when it aimed to drive ten uninterrupted 100-mile routes. After that, some cars started marketing their self-driving feature, which they called advanced driver-assistance systems or ADAS. There were predictions about this technology in 2016, claiming that self-driving cars were happening in 2020-2021. We know what happened in 2020, but we're only halfway through 2021 to say it wouldn't come.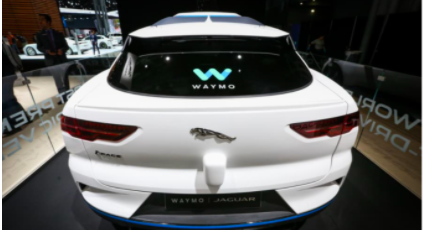 Tesla introduced an Autopilot mode capable of maneuvering driving controls, and it once again ignites hopes that a hands-free car is soon to be available for consumers.
Although many experts say that Waymo is the closest company to launching this technology, some believe that we could expect from General Motors, Honda, and Toyota too.
We have witnessed several attempts to create self-driving prototypes in the last decade. There has been a uniform, underlying principle  – the use of cameras to track objects around the car so that it would react and steer the wheel in the right direction. It may be a simple definition, but there's an underlying complex process that probably causes the delay. 
2. Razer Project Hazel
Wearing a face mask is not a substitute for social distancing. Still, most experts agree that it can slow the spread of Covid-19 as this virus is usually transmitted with respiratory droplets. And even though Covid-19 cases have declined, pollution in the cities is still a significant issue. If you need to heighten your protection, the Razer Project Hazel is the cool tech gadget that does the job.  
Razer introduced this mask's prototype, and its design focuses on five key areas – safety, sociability, sustainability, comfort, and customization.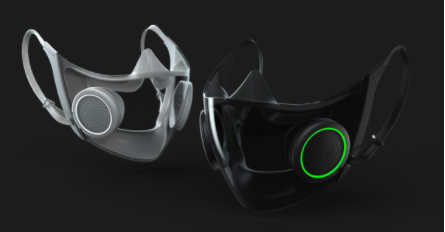 Project Hazel has a high bacterial filtration efficiency or BFE, Dubbed as an intelligent mask. It is fluid-resistant, effective in blocking large respiratory droplets and splashes that may penetrate your body.
With its detachable ventilator that filters at least 95% airborne particles, gasping for air will not be a problem, especially outdoors, even with a mask. Project Hazel is not your regular N95 surgical mask because it uses a unique charging case and a UV light interior that kills viruses and bacteria when recharging. 
3. Life-Saving Drones
We have always known what drones are, but they have been made even more purposeful with life-saving drones. Western Australia beaches have started to use them since 2016 as their government initiated a trial. This incredible technology revolutionizes coastal safety maintenance and emergency response on Western Australia coasts. 
DJI Technology conducted a survey entitled Lives Saved: A Survey of Drones in Action, and the results show that civilian drones save a life per week on average. It opens up the potential for officially maximizing life-saving drones in search and rescue operations. And who knows how it might evolve in the future?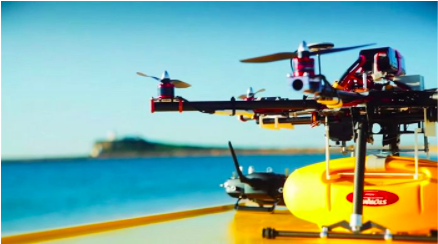 Lifesaver drones allow search operations, rescue squads, and firefighters to locate missing people quickly. They have thermal imaging sensors and cameras that are more reliable and prompt than manual searching. Furthermore, they can monitor the sky, which could be a guide to rescuers on a mission. These drones indeed lessen the risk for everyone.
More cool tech gadgets coming your way!
4. Moorebot Scout
When it comes to home security, Moorebot Scout is the most innovative camera-on-wheel robot. It is equipped with advanced monitoring sensors and AI algorithms ideal for home monitoring without missing any blind spots. Please do not underestimate this cool tech gadget for its small size because it has vast power that can be your reliable home patrol 24/7. 
Scout is the best companion for pet lovers, homeowners, robot Passionists and programming enthusiasts. Its AI assistant intelligence powered by TensorFlow and SLAM allows it to roam around your area for outdoor inspection and exploration without trouble.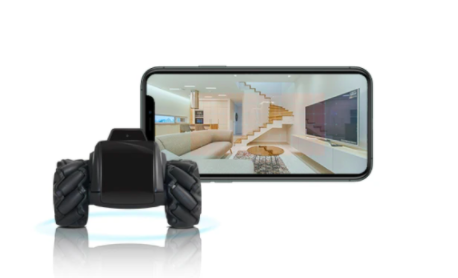 With its custom program, you can personalize this gadget to perform a wide range of activities and tasks. Kids keen on robot programming would be able to hone their interest with this gadget. On the other hand, if you are an experienced robot lover who wants to develop your skill with C coding, extension tools, and 3D printing, you can do so with this gadget and maximize its ability.
This state-of-the-art robot has a Quad ARM CPU @1.2GHz, 1GB DDR III memory, and a 4GB Flash core system. It has a dual-band 802.11 b/g/n, 2.4GHz, and 5GHz WiFi connectivity, an FHD 1080P camera with IR-cut night vision, and a 3W IR lighting torch.
If you need a robot to discover, explore and monitor with you, Scout is one of the cool tech gadgets to own this 2022!
5. Cove
According to Clemson University Cooperative Extension Service, as compiled by the National Ag Safety Database or NASD, 90% of illness and disease is related to stress. Yes, stress can heavily affect your physical functioning and bodily processes, and it can take a toll on you. If you want to overcome this risk, Cove is one of the cool tech gadgets.
In just 20 minutes, Cove can send off patented vibrations to your skin that would activate your brain's pathway for effortless sleep and performance. Science also validates Cove, and 90% of its users claim to have a night of better sleep and have reduced their stress after using it for a month.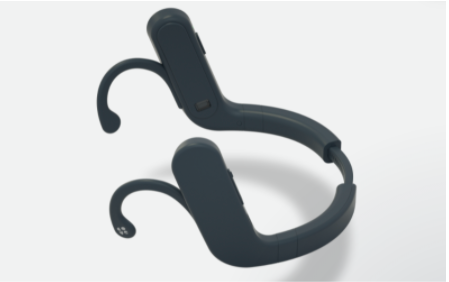 The patented vibrations of Cove would train your brain to overcome stress. They would tap the neural pathway that enhances your stress response. Research shows that using this regularly for the whole month could reduce your stress level by 41%. 
Relax with Cove! It's safe and effective. This technology works without the side effects that generally occur when there's a transmission of drugs, electricity, or magnetic waves on your skin. Thousands of users could confirm this! 
6. Ampere Shower Power
Do you love singing in the shower? If yes, you don't need to struggle with your phone's built-in speakers anymore with this Ampere Shower Power. For only $100,  attach this Bluetooth speaker to your showerhead and make your shower concerts even more fun.
You need to run the water, and the Ampere Shower Power will fire up automatically with its small generator. This cool tech gadget operates for over 20 hours even if you no longer use your shower or water. Singers who care about the environment would love Ampere because it is made from recycled ocean plastic that shrinks the product's environmental footprint.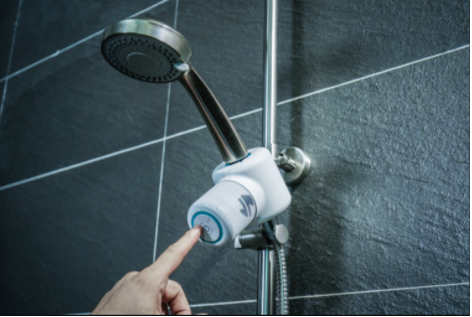 Do not be deceived by this gadget's diminutive dimensions that only measure 3 x 2 inches in height and weight. It has a powerful amplifier that produces an impressive, big sound. This is the gadget to grab if you want to have a more immersive experience in the shower. Include Droplet – Ampere's waterproof speaker to take it up a notch!
It doesn't matter whether you use a fixed or handheld showerhead. Ampere works with any type of showerhead. Its creator has collaborated with reputable Bluetooth speaker manufacturers such as Braven and Monster to ensure that it delivers quality audio music lovers would enjoy while they take a bath.
7. LG Transparent OLED TV 
Love watching TV in bed? We've got news for you! LG is about to start a trend in see-thru smart TVs with a new and transparent screen. This cool gadget is a 55-inch OLED TV with a transparency capacity of 40% that looks best at the foot of your bed; It rises as you turn it on, which is another cool feature.
The company is yet to confirm the audio features of this transparent TV, but they teased it has a Sound Solution Technology incorporated into the screen's thin frame.
This experimental prototype from LG will let you see the unseen. Its Transparent OLED Touch Signage gives life to the interactive display of the gadget. This technology isn't only suitable for personal use; it would also turn your office into a productivity masterpiece thanks to its intuitive and luxurious display that you can use for dynamic presentations.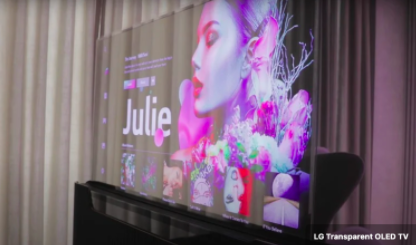 According to reports, this Smartscreen has adjustable rations and sizes depending on your preference and need for the moment. In addition, you only need 25 seconds to extend the screen entirely. 
Again, the company is yet to make this speculation a reality. But looking at its CES line-up lately with high-end screens for various purposes, the possibility of this happening is high. After all, they have the capacity for it! We'llWe'll have to wait and see, or in this case, see-thru!
8. Superstrata bike
The ultimate bike is here! The Superstrata Bike released in 2020, has qualified on our most impressive tech gadget list for many reasons – it's customizable, sturdy, 3D-printed, and overall, revolutionary. While Avero is yet to make a fuzz in the cycling world, the Silicon Valley-based company proves its 3D printing and composite manufacturing expertise with this product.
Whatever your height, size, and build are, Superstrata could customize a bike for you with its customizable 3D-printed frame. This bike is the world's first 3D-printed unibody electric bike that you can tailor-fit to your measurement.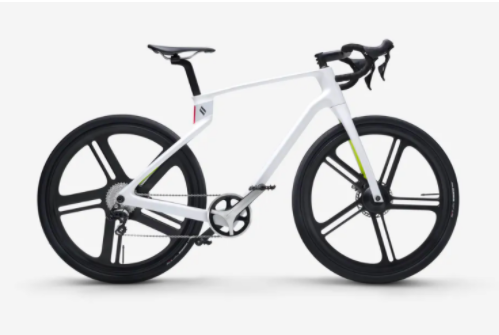 Arevo went on a different route with this technology. Compared to the standard carbon fiber used by other manufacturers, Superstrata utilizes an Industrial Grade Thermoplastic Carbon Fibre Composite, or Carbon Fibre Reinforced Polymer that is responsible for its single, unibody structure. 
Superstrata is available in two versions – the regular and the Ion. Both have frames that you can customize depending on your measurements, such as height, leg and arm length and other specifications. Award-winning bicycle designer Bill Stephens conceptualized this frame, printed in a single piece glued together in sections.
9. WAKEcup self-cleaning water bottle
The spread of Covid-19 entails all of us to heighten our hygiene for protection, and there's no better way to start or sustain that than with the WAKEcup self-cleaning water bottle. You can bring this cool tech gadget outdoors or use it in your daily activities.
This self-cleaning water bottle maximizes the UV technology in its lid that cleans and sanitizes the bottle by itself. Just click the button to activate this function and give it three minutes to clean your tumbler. For sure, there will be no trace of germs or odor!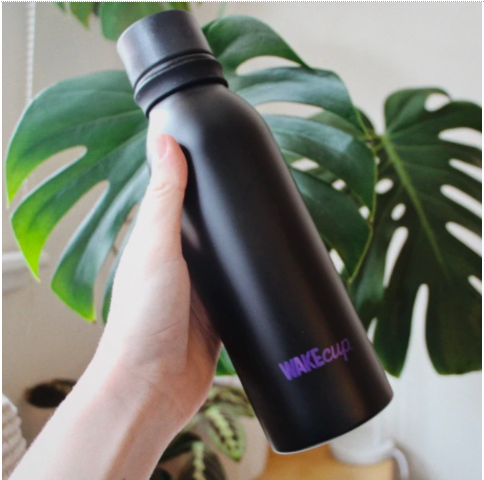 You can use WAKEcup daily, especially when you are in doubt about the quality of the water you're drinking! WAKEcup comes in a stylish matte black shade, and it's stainless steel, so if you are particular with aesthetics, you wouldn't have to compromise. 
As high-tech as it is, this bottle is low-maintenance. It has a USB rechargeable Lithium battery that provides self-cleaning power that could stay fully-charge for the whole month. In addition, laboratory tests show that this bottle can kill up to almost 99.9% of bacteria, fungal spores, and viruses in only three minutes.
10. LexiLife LexiLight dyslexia reading lamp
According to studies, 5 to 10% of the population suffers from dyslexia, and there is evidence suggesting that it could be as high as 17% for untracked and unreported cases. People who go through this condition would find delight in the LexiLife LexiLight dyslexia reading lamp, one of the cool tech gadgets made in France.
Ninety percent of people who have experienced this device attested that the product is instrumental in progressing their visualization of spaces and reading.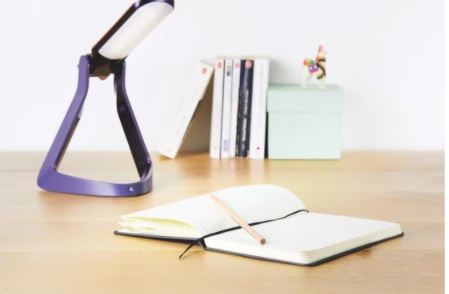 The Lexilight has a well-crafted design. It is light, and you can carry it anytime and anywhere you need it. Once you put it on the table, it's sturdy and dependable. It might need a few adjustments here and there during the initial setup, but once you have sorted everything out, including where to put it and your belongings, you won't have a problem at all. 
Just a tip – if you're using Lexilight for the first time, assembling it would be an odd experience. But you'll surely get the hang of it as you discover its features and dimensions. It will eventually be more straightforward for the user to focus on the words they are reading. LexiLight isn't a dyslexia cure, but it could help. 
Useful tech to make your life easier
11. Bondic
Fixing broken things is nothing but practical. Why throw them away when you can still get them to work? If you are willing to, there are cool tech gadgets that could help you with that, and Bondic is the most reliable product available on the market.
Bondic is a pen-sized device that could fix any of your broken items. This gadget is a UV-liquid plastic welding complete adhesive starter kit. You can compare it to welding because it could bond two things together, but with a twist, because it has UV light. So throw your glue away because this technology is more effective.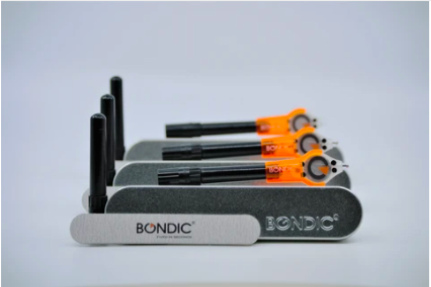 Even on rough edges, Bondic delivers! It could solidify what you're fixing with only exposure to UV Light. Make sure that the surface you're improving is free and clean of grease before using this technology. Other than this note, this gadget is convenient!
12. DJI Air 25 Drone
Drone technology has improved through the years, and the  DJI Air 25 Drone is the perfect embodiment of this. This cool gadget features a 1-inch CMOS sensor with powerful autonomous functions delivered in a compact and sturdy body that weighs less than 600g.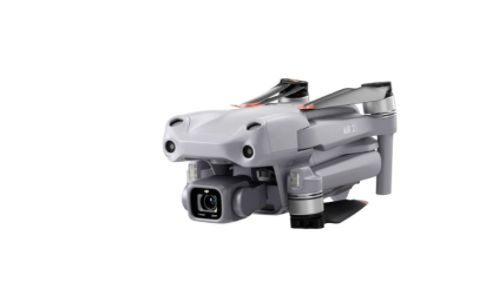 DJ Air 2S isn't your typical drone, for it can produce 5.4K/30fps and 40K/60fps videos. It can capture up to 12.6 stops flawlessly with its rich clarity and authentic color tones that every movie maker would indeed find helpful. This gadget will serve to your advantage if you are fond of shooting raw videos.
Never miss any visual information with DJ Air 2S regardless of the lighting conditions of your shooting location. It won't be a hindrance with this device. In addition, this technology is flexible in that it can handle any post-processing demands that would give users more possibilities and options in editing videos. 
13. Sanitize-anything wand
Admit it. We'll do whatever we can to curb the spread of Covid-19, and frequently cleaning and disinfecting the surfaces we always touch are the perfect way to start. High-touch surfaces are usually your keys, doorknobs, wallet, phone, remote controls, toiletries, bedding, and light switches. If you want to upgrade from your wipes and disinfectant spray, the Sharper Image TrueUV Light Sanitizer is the answer!
The Sharper Image TrueTV Travel Sanitizing Wand is equipped with a robust Ultraviolet-C light that kills 99.9% of bacteria like E. coli. This device is compact and portable. You can wave it on whatever you want to sanitize. Sharper Image's UV light eliminates microscopic irritants, molds, and germs common for asthma, colds, allergic reactions, and infections.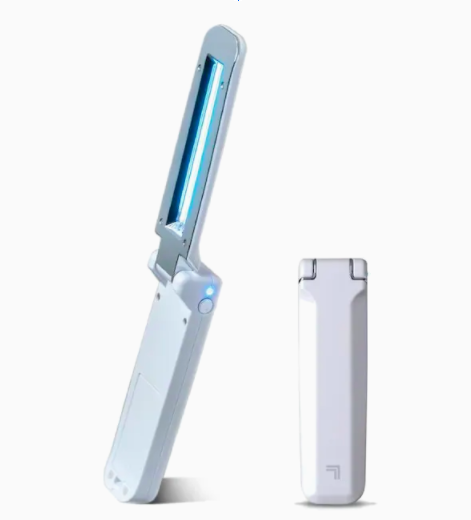 Sharper Image is convenient to use. It would give you the hair straightener vibe, but it's undoubtedly shorter and smaller than one. You can fold it as small as a hairbrush and tuck it in a drawer or bag when not in use. It runs with four AA batteries so getting a power replacement isn't too complicated either. How simple is it to grab rechargeable batteries these days? It's environmentally friendly as it naturally kills bacteria and germs without emitting any harsh odors or chemicals. 
Sanitize your belongings with Sharper Image! You can use this wand from beddings, mattresses, toiletries, accessories, and anything that your hand touches like light switches, bathroom fixtures, toothbrushes, and comb! Gradually move Sharper Image over the area you're cleaning, and let this technology do the magic!
14. BarxBuddy 
Are you fond of dogs? Do you enjoy having them around until they keep barking at almost anything until you don't know how to make them stop? If your great buddy stubbornly does that and wouldn't listen to you, there's a cool gadget you can use to deal with the situation – a BarxBuddy. 
Moreover, BarxBuddy is a 100% humane training solution with an ultrasonic training device. There's no need for physical contact between the gadget and your dog with the said technology for it to work. It uses an ultrasonic sound that prevents unwanted behaviors such as jumping, chewing, and barking.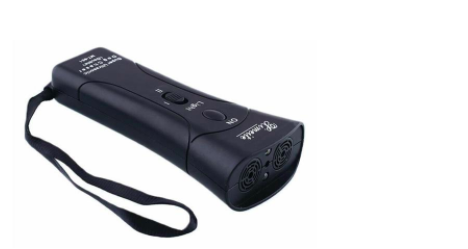 How does BarxBuddy function anyway? When you turn on the device by pressing the button on top, your dog hears an ultrasonic sound that will surely get its attention. You won't listen, but your pet would. Once that happens, it'd attend to the ultrasonic sound instead of barking at anything it hears from its surroundings. That's what stops the dog from barking at anything that triggers it.
This training solution utilizes high pitch frequencies to train and control your dog. As said, it's only the dogs that would hear the frequencies, so you should not worry. The noise is also not overbearing, so it's safe for your pet. They will be able to handle it for sure.
15. Baoxr 3D Screen Magnifier
If you're into movies, but your smartphone has a small screen that spoils the watching experience, you no longer have to compromise! Baoxr 3D Screen Magnifier is one of the best gadgets to give you a realistic and dynamic 3D experience from your phone. This technology is so powerful that it could magnify your screen three to five times maximum, which could be better than a tablet. 
What's interesting about Baoxr is that you can set it to a 60-degree angle and rest your phone quickly and conveniently with its plastic support. Once you are done, you can fold it and store it. It's lightweight; you can bring it outdoors too!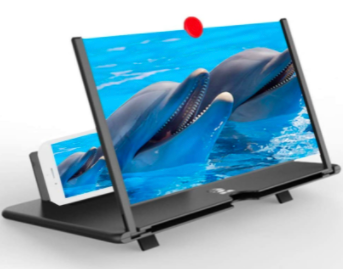 Baoxr passes as a cellphone stand as it magnifies and amplifies your phone, only that it's more durable. It could also project HD and 3D visual effects effortlessly. ABS + 3D screen designed this product to be an on-the-go compact phone projector for leisure, camping, and even indoor activities!
Pick the best tech!
16. Dartle Type
Do you have limited work-from-home space? Or do you want to spice up your computer experience? The Dartle Type is a cool tech gadget to have. This device is a battery, laser-tool operated product that could effectively replace your keyboard and mouse. You could connect it wirelessly to your computer via Bluetooth, and it is compatible with major operating systems like Windows, iOS, macOS, and Android.
Let's face it – cleaning and removing dust from your keyboard or mouse are not the most effortless errand to do. With Dartle, you can free yourself from that. The technology is so cool that it would surely fascinate your friends. All you need is a flat surface where you can easily tap your fingers and control images. Draw, type, and navigate with this gadget for as long as you want! It's fun and convenient!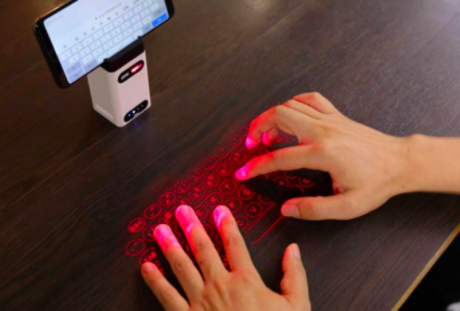 If you travel a lot with your computer, Dartle is a life-saver! The internet might say there are many alternatives you can take instead of this product, but this laser keyboard has unique features that you wouldn't find anywhere else. For one, it has a mouse that it projects too. You can use it in combination with this, and it charges fast with a USB cable. Imagine typing with your phone like you would on your laptop. 
Laser lights make Dartle keyboard work. It forms a virtual keyboard pattern on a level surface that you set it for. Once you strike the key, you'd break the infrared beam, and that's when it reflects the light to the device to pass on the information you input. This energy-efficient keyboard has a 1000 mAh built-in rechargeable battery that you could use in total for two days.
17. Smart Waste Bin
It would greatly help the environment if we reduce, reuse, and recycle our waste correctly. It may be challenging when there's a lot on our plate, but the advent of cool gadgets and technology makes efficient waste disposal attainable. Improve your waste management system with Smart Waste Bin. This waste bin is an IOT device that could automatically sort and compress recyclables from glass, plastic, and paper to metal.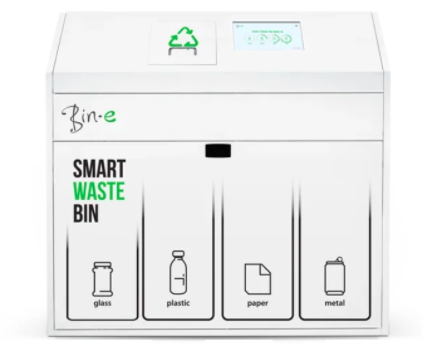 A smart bin effectively optimizes the waste management system and recovery of a facility or community. It is cool that you can easily access and control it through its application. The device would send an automatic notification when the containers don't have enough space left. It's also simpler to monitor its fill level through the said program.
A Smart Waste Bin has AI-based object recognition to conveniently sort what you throw. It segregates waste, and with a plastic and paper compressor, you can control its fill level. Its cloud data processing is responsible for providing an inventory of its status, which you can access through its app.
18. 3D Printing
3D printing has become a fast-changing technology, and it looks like it's just getting started. Besides being eco-friendly, it's dependable in assembling more efficient and intricate parts. Its impact can solve recurring global issues, including climate change and homelessness. It could transform various industries' work courses, including factories, designers, engineers, and other start-ups.
The 3D innovation has advanced in just a couple of years, and it has opened possibilities for the future. Imagine a company manufacturing a whole car in a single place, printing prosthetics for medical purposes, or constructing 3D houses from recycled materials. 3D printing could be the backbone of what seems to be unimaginable.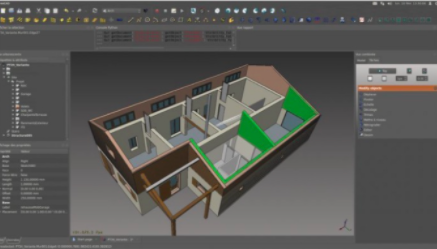 The 3D printing industry has been stable and, at most, disrupting like the AI technology. It has grown its limbs that it's complicated to track where it has gone. From fashion design, footwear, construction, medical, aerospace, and automotive, this technology reconstructed the way innovators and researchers build products, and as said, this is only the tip of the iceberg. The best is yet to come. 
This high-end printer may appear intimidating to own now, but 3D printing manufacturing companies such as SainSmart began to make it more accessible for everyone as it offers online services for any 3D printing needs. The price of 3D printers has also significantly dropped, which means that it is easier to get one for your desktop.
19. Milwaukee's ONE-KEY line of tools
Minor problems in the house may cause significant troubles later on if you don't fix them. However, if you do not know how to handle repairs and damages at home, we've got great news for you – Milwaukee has a collaborative tool and equipment platform that could help you do the job.
This handy technology features integrated tools that you can program to perform the job you need. For example, you need to install a metal vent with self-drilling screws. You need to go to the Milwaukee app and set the device by searching for the gauge, type, and size of the metal and screw. With your smartphone's Bluetooth, you can program the drill to work as it should. Once you turn on the trigger, the tool will start but only at a low rpm so you can get the hang of it. Then, it'll continue by driving the screw in.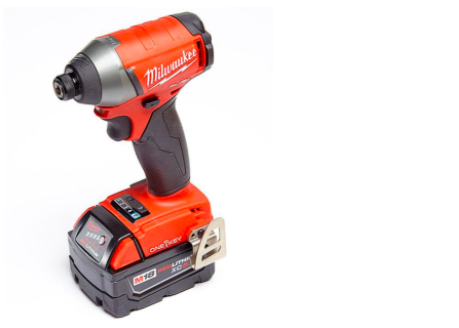 Milwaukee collaborated with reputable tradespeople to design a smart tech for commonly used tools in the household. This inventory management is practical because it would free you from spending more time setting up your tools. You can concentrate on your task at hand and save more time. The company's rapid pace adds to its appeal. It has managed to expand its system simultaneously as everyone's tool collection is. 
20. iRobot Looj
Leaves turning into beautiful colors is one of the best sights to see every season change. However, they are most likely to clog your gutter as time goes by, and you wouldn't have any choice but to climb up there and clean.
Good thing no one has to fall from a ladder with iRobot Looj. This cool technology can take charge of the tedious and dangerous task of cleaning your gutter every fall. It's easy, safe, and lightweight, so you wouldn't have to worry when it operates on your roof. It's also low-maintenance. Just pull out a hose and clean it with water. 
This high-tech robot works by propelling on your gutter trays and cleaning the debris that gets in its way. Don't get us wrong. You would still have to step on a ladder to start the process. But that's just about it. iRobot Looj will take care of the dirty work effortlessly. You'd only have to wait and see.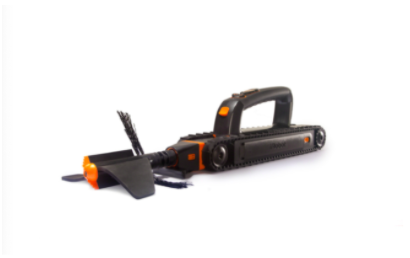 If you are from a place where falling leaves and debris are common, this iRobot is worth the investment. Looj features a strong, waterproof plastic housing that is finished in a black and yellow color combination. It has a long but narrow body that can brush and throw any debris from your gutters. It could also move in any direction, thanks to its rubber tracks. You'll also see a remote control section on its handle where you could choose to set it forward, reverse, automatic, clockwise, etc.
Lastly, this iRobot Looj package includes a portable belt clip, freestanding charger, and a 3000mAh 7.2 volt battery. Its power could last for over an hour, but this may vary depending on the size of your gutter. This estimation is for a rate of 10 meters for every five minutes. So, what are you waiting for? Didn't you clean your gutters for the whole year? No worries, leave it to iRobot!