Which MacBook is right for you? Last year, we saw both the MacBook Air and MacBook Pro transition to the powerful M1 chip. If you are a casual laptop user, you'd think that these two models are the same and that the only difference is their curved frames. After all, they have identical memory and the same storage choices. They also have parallel ports and screens. Pinpointing which-is-which could be tricky at first glance.
No wonder shopping for a MacBook could be a tough decision. It also doesn't help that these laptops are in a close price range. That's when our guide comes in. In this article about MacBook Air vs Pro, we'll help you determine which model is suitable for you by carefully analyzing both MacBooks. 
While the decision is still up to you at the end of the day, there are several aspects you should look into when comparing MacBooks. These are features, performance, battery life, and price. Lucky for you, we'll examine these Pro and Air attributes one by one. You should be able to conclude which MacBook would work for you after reading this. 
What's the best MacBook for you?
Aesthetics and Design
You are unlikely to notice the difference between the two models upon first look. The MacBook Air and MacBook Pro look the same on an open position view. However, the MacBook Pro is 0.61-inch thick and 11.97-inch wide, while the MacBook Air is 0.63-inch thick and 11.97-inch wide. Hence, the MacBook Air is significantly thicker, but it is also slightly lighter in pounds. 
The truth is, you'll only see the difference when you use a scale or measuring tape. Generally, it isn't much, and Apple sticks with its known aesthetics. The only considerable variation is the color and keys. The Air has the unique gold color choice without the Touch Bar, a famous MacBook Pro feature.
The MacBook Air retains the wedge shape keyboard too, which's fitted for long typing sessions. This feature is lacking on the latest MacBook Pro.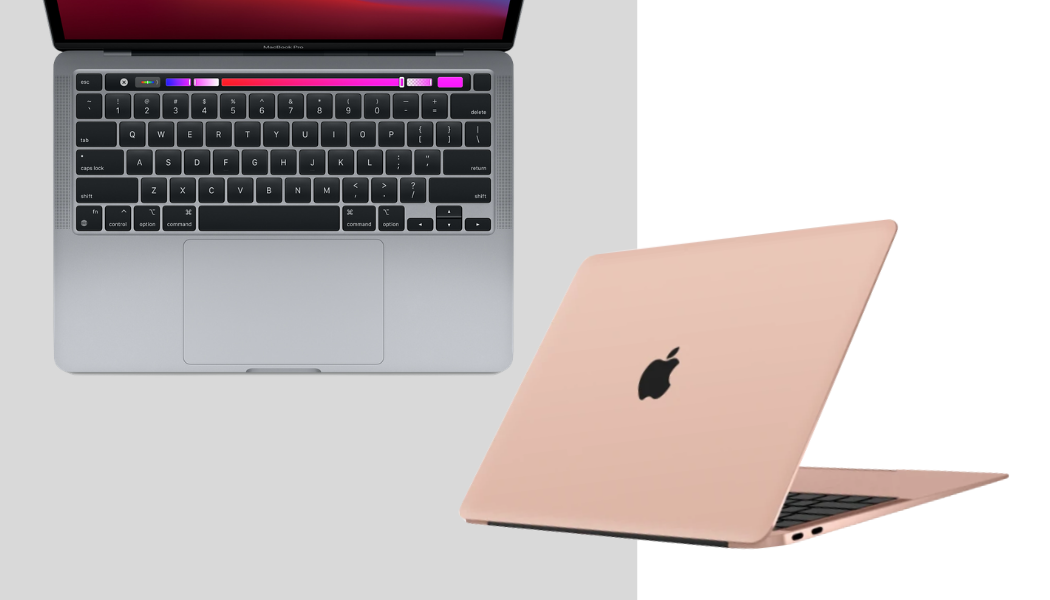 Display
These MacBooks are in Retina display which only means that they are both sharp, precise, and colorful. If there's a thin line that separates the Air from the Pro in this aspect, though, it's their brightness.
Lab tests show that the Air reaches a maximum of 365.8 nits, while the MacBook Pro is 434.8 despite having the same M1 processor. This results in a 100-nit difference. 
The MacBook Air runs with a 7-core or 8-core GPU. If you require an extra core other than this, the best route is the more expensive Air because it comes with larger storage. But, doing this might be the same as getting a Pro. So, are you making a wise choice?
The MacBook Pro has a more efficient cooling system. When you perform graphics-intensive operations, good air allows the machine to maximize its capacity. Hence, you could push it more. The Air should be alright with typical activities such as website browsing; otherwise, it would slow down and struggle in playing high-end games or high-definition videos for an extended period, unlike the Pro.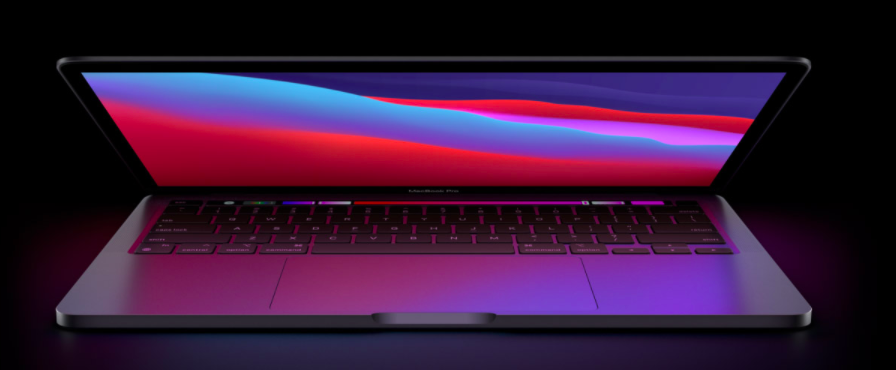 More on color…
The MacBook Air and Pro score closely with colorimeter – the Air at 114.3% RGB while the Pro is at 114%. Therefore, we could conclude that the experience would be close, unnoticeable even. Both of these models could harm your eyes if you are exposed to their maximum brightness for a long time though. Be cautious!
Keyboard
We are not oblivious to the keyboard issues Apple has gone through for the last couple of years. Do you still remember the controversial 'butterfly'-style keyboard mechanism? Low key travel, light switches, poor dust management – these are only some of the complaints we've heard about the said technology. Good thing we are past that era. 
Both models showcase a new and improved Magic Keyboard. 
According to Apple, the MacBook Air includes 78 (US) or 79 (ISO) keys with 12-function and four arrow keys, arranged in an inverted-T shape. On the other hand, the MacBook Pro has 65 (US) or 66 (ISO) keys with four arrow keys in an inverted-T arrangement.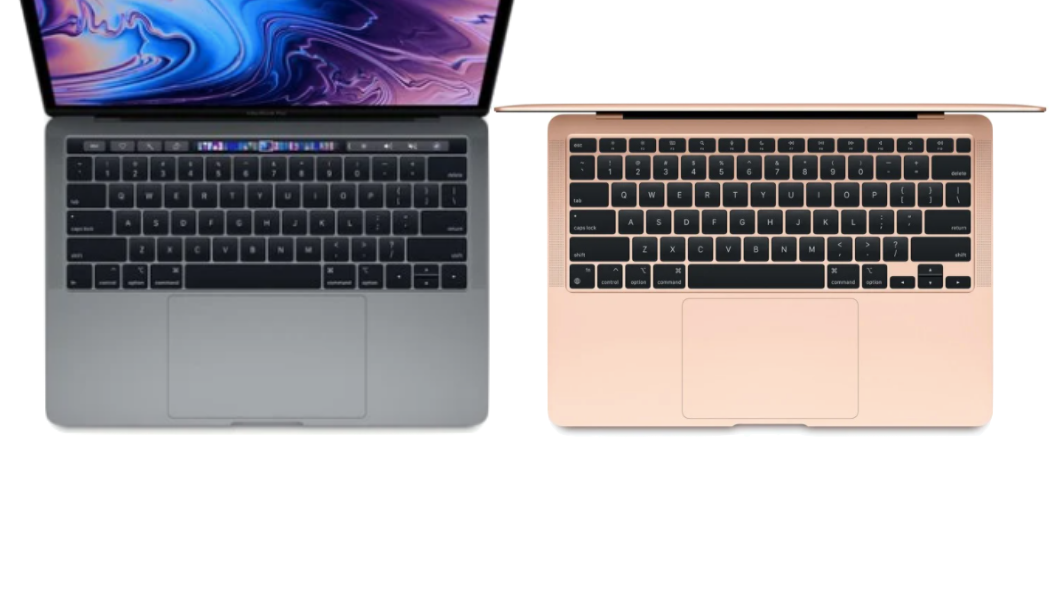 Trackpad
Both also have a Touch ID sensor, but the Pro has the Touch Bar. Their trackpads are very much alike too. They feel the same when you unlock and use them for Apple Pay. 
If you love tactile feedback when you type, then the MacBook Air function keys would work best for you. If you are more into an adaptive touch screen panel, then that's a feature present in the MacBook Pro.
Ports 
Another similarity the MacBook Pro and MacBook Air share are their two Thunderbolt/USB 4 ports.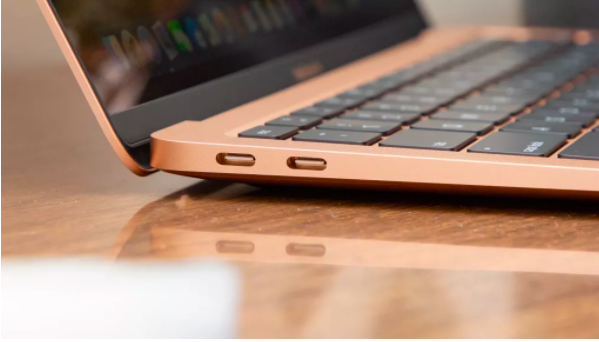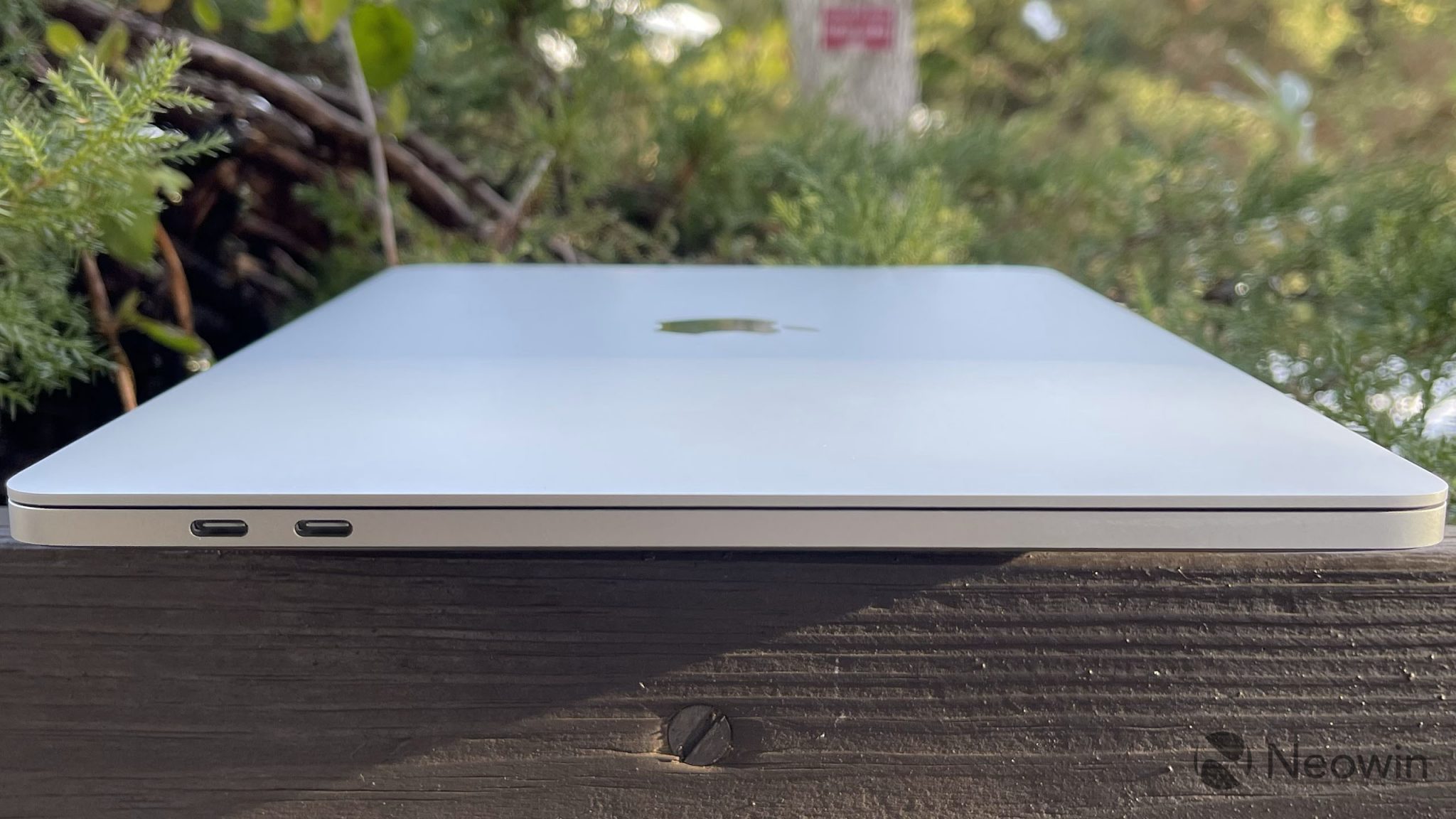 Performance 
We all know that the Apple Silicon M1 processor powers both machines. But what sets them apart from one another is their fan. Their cooling systems are not the same, and many reviews have been leaning towards the MacBook Pro for this advantage.
Isn't it ironic that the MacBook Air doesn't blow air like you'd think it would because of its name? The earlier has thermal restrictions, while the Pro passively cools down without exerting effort. Its ventilation and fans are responsible for this. 
Any laptop user would agree that the fan a machine has would have an impact on its performance. The type of cooling system the MacBook Pro has suggests that it's going to perform better, especially in demanding laptop activities like watching and editing 4k videos or playing high-definition games.  
Don't get us wrong. We're talking about MacBooks that are both equipped with an identical processor; therefore, the difference in their performance shouldn't be far from each other. You'd only observe it when you take on tasks that need strong processing power. That's when the Air might be a little inferior.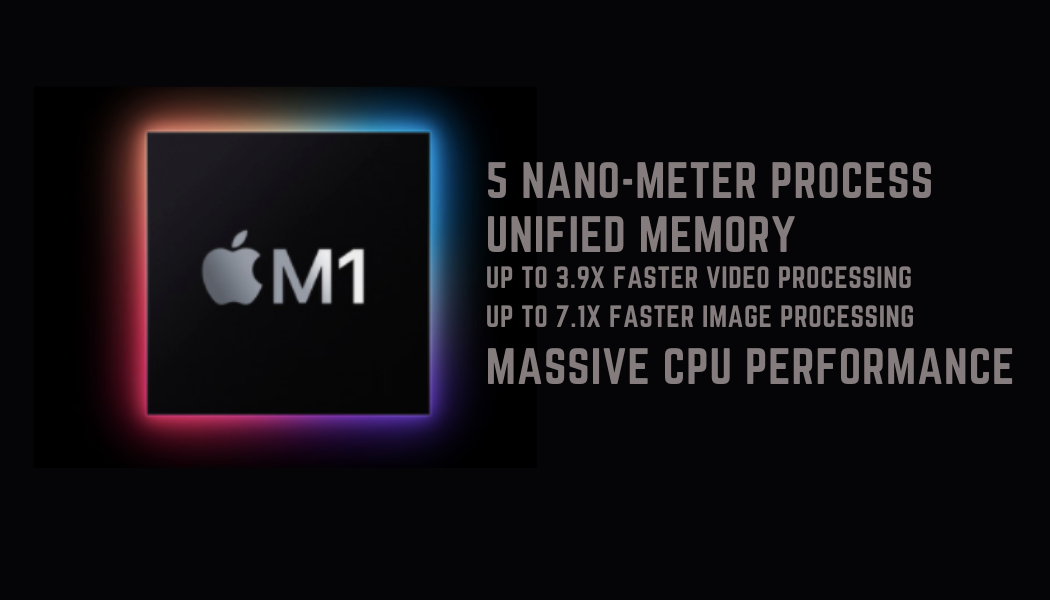 Camera and Audio 
These models have a 720p FaceTime HD camera. 
In terms of audio, they also have the same wide stereo speakers. They support Dolby Atmos playback. It's just that the MacBook Pro has a high dynamic range. And most reviews claim that the Pro has a deeper and richer sound. The previous model used to be loud, but this one's not, which works.
The MacBook Air has a three-microphone array. This feature is useful in speaking and playing instruments all at the same time without compromising the quality. Accordingly, the MacBook Pro has a top-notch studio-quality three-mic array with its high signal-to-noise ratio and directional beamforming. 
The company designed the microphones of these models to recognize and pick voices even from a distance. They are the best for recording meetings, but it might not be a good idea if you need them for studio recording and singing. Consider other brands. Either way, they are decent for average use. 
Battery Life 
The M1 processor is responsible for Air and Pro's longer battery life. According to reports, you can use the Pro for a maximum of 17 hours for web browsing, or even 20 hours if you'll only watch videos saved in the computer's internal storage. This change is a massive improvement from the previous MacBook Pro. 
On the contrary, the Air lasts for 15 hours during web browsing and 18 hours when playing a video. This development is also a major upgrade from the previous Air. 
The difference in battery life between the two models could be related to their battery size and capacity. The MacBook Air has a smaller one. The Pro has 58.2 watt-hours with a 61W USB, while the Air comes with 49.9 watt-hours with a 30W USB-C charger. 
Price 
The MacBook Air's starting price is $999, while the 13-inch MacBook Pro is $1,299 and $2,399 for 16-inch, respectively. 
The MacBook Air vs. MacBook Pro – The Major Difference
We conclude that the most significant difference between the MacBook Air and MacBook Pro is their cooling system. What's in a fan? It may not be a big deal for some, but a computer's thermal abilities maybe its colossal performance indicator. There are many instances when a laptop smoothly runs until it heats up.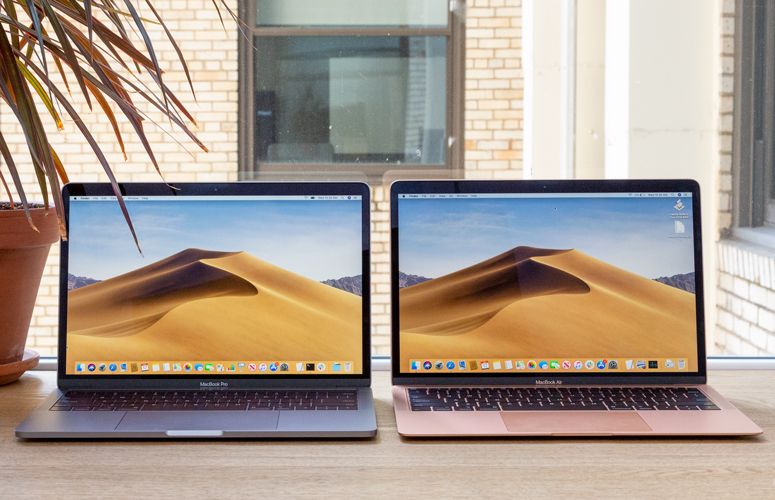 Which is better MacBook pro or air – Our verdict:
MacBooks are high-performing laptops. Users dub them as one of the most powerful portable computers that are worth their price. 
The basic MacBook Air, which costs about $999, has a decent speed, memory, and storage if you would only use the laptop for day-to-day tasks. After all, the new M1 processor operates this laptop, and this is way better than the Intel processors which Apple used in the older MacBook Airs. On top of that, you'd also get a machine with longer battery life.
However, if you need a laptop for heavily demanding tasks such as video and sound editing, then the MacBook Pro is the model for you. This unit has the processing power that allows it to handle whatever you throw at it, be it high-definition video editing or iOS compiling. This upgrade might be a more reasonable choice. 
Our recommendation
We recommend that you choose between these two top-level computers based on your needs.
Before we wrap up this article, let's have a bulleted summary of MacBook Air and Pro's finest features:
MacBook Air
Light and thin

Retina Display resolution

Long Battery Life

Expanded Internal Storage

Functional default applications perfect for playing, studying and working

Affordable Mac for basic use
MacBook Pro
Ultra-fast performance

Long Battery Life

Perfect expensive computer alternative/replacement

Well-supported by top-grade applications

Powerful operating system

Efficient thermal and cooling system
Both of these laptops are winning in their way. It's becoming harder to choose which one is more superior each day. Make sure to consider the points we have made above in picking which MacBook is right for you. Starters just entering the Apple ecosystem could start with the Air, and upgrade to Pro eventually. But, the decision should still be based on your needs.
The Apple Event is happening on April 21. Stay tuned at Techable for the latest news from Apple and the tech world. Looking for a Mac on a budget? Techable has 100's of MacBook and configurations for you to choose from.