How To
Uncategorized
Common iPhone Update Issues
Learn How to Troubleshoot iPhone Problems of All Kinds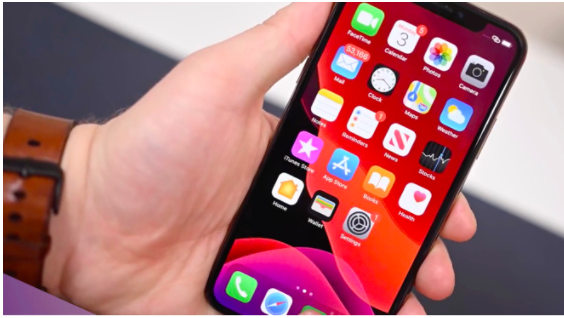 It isn't surprising to learn that there are already Apple users experiencing some iPhone update issues. This is inevitable, whatever operating system you utilize for your mobile. While these smartphones are crafted to utmost productivity and aesthetics, they are not exempted from problems once in a while. Nothing is. So, what would you do if you encounter some of them?
As early as the beta testing of the iOS 13, many complained about bugs. They still came through despite the fact that this version has gone numerous cycles of checking and development like the rest. For those who did not test, and weren't prepared, this can be overwhelming. 
No wonder Appleinsider recommends that before you update your operating system, you sit around and wait for a couple of days or months first. This is just right knowing that Apple would most likely address the complaints from testers and fix them. That's definitely going to save you the time and trouble since the common ones are answered already.
At this point, Apple has solved some of the problems reported since the release of its most recent operating system in 2019. But, the probability of them happening to any users is always high, of course. So, if you are starting to encounter iPhone update issues, continue reading this article because we will try our best to help you. If by any chance, we miss something that you've personally encountered, feel free to let us know in the comment box below.
Common iPhone Issues You Should Know How to Fix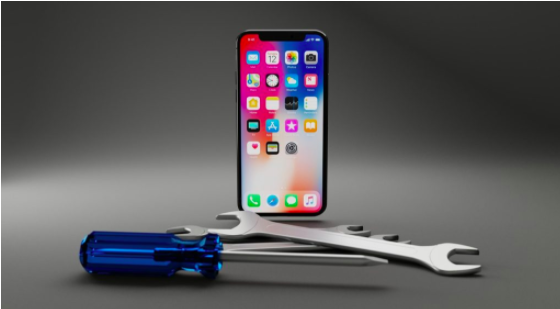 Screen Freeze
An iPhone screen freeze is common if your iPhone has gone through failed upgrades and jailbreaks or hardware issues. When this happens, just simply restart your device. If that doesn't work for you, you can also factory or hard reset it. There might be instances when these solutions are not effective, so you should go for the Device Firmware Upgrade, or DFU for reboot. This should do the trick. 
It would be best to always have back up for your data though – it could be in iTunes or iCloud because once you hard reset, you are most likely to lose all your saved files. If it is already too late, and then you can try to recover them instead.
Data Lost
This is a typical repercussion once you have updated to the current iOS. You may suddenly lose your photos, videos, messages, and contacts. Are you ready for this? You should always spend time creating a backup for your data. After all, you have iCloud and iTunes to do just that. There are times when you can restore what you have lost. But that should require extra effort. Hence, if you want to avoid the trouble, you should make it a habit to save your pertinent data. 
WiFi Disconnect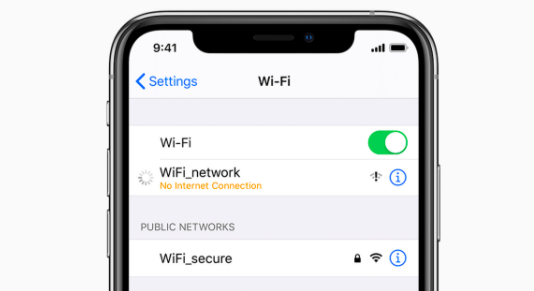 There are many reports about this problem too. The solution can be simple – to switch your WiFi network off and on. That normally works. You can also restart your device. Just press the hold and home button simultaneously to get the Apple logo on your screen. Doing that would connect you to your WiFi. However, if the issue is more serious than this, you can try another one – head to your Settings > WiFi and then scroll it down to find the page end. Turn the HTTP proxy to auto settings in order to fix the problem.
Battery Drain
If there's one bad reputation iPhones are known for, it is that their battery drains quickly. You can spare yourself this trouble by turning off any of the applications that you do not use. We have also written more tips to make sure yours last longer. Check it out!  If this doesn't solve the problem, your only resort is to consult your service provider. Maybe you need a replacement. 
Installation Problems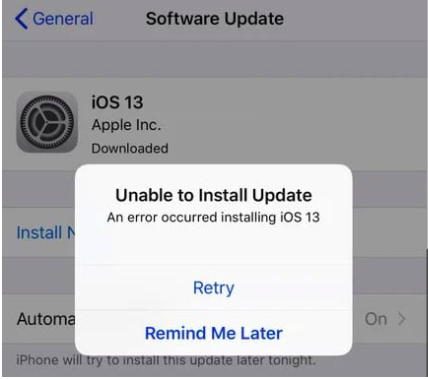 There are instances that in the middle of the new iOS update, you'll get stuck and it would just suddenly stop. It can be annoying for the screen might freeze, on that occasion, you would have to hard reset your mobile. If you are using an old iPhone model, you just need to hold your home button and then the power down. That command should reboot your device right away.
With an iPhone 7, the prompt is on the volume down and power button for reset. As for an iPhone 8, you just have to press the volume up for a few seconds, and then release it. Do that again, but this time, press the volume down. You should then hold the power button for around five to ten seconds until you have finally reset it. 
It is quite different for the iPhone X model and up. Press the volume up and down, and then the side button to the right edge of your mobile. Doing that would reboot your device immediately. Eventually, it will start downloading, but it may take longer than usual. Don't stop and try it again. But sometimes, the problem may be on your router. Check that too.
Bluetooth Issues
The first thing you can do is to forget all the connections you have made. It's the easiest step to troubleshoot. Go to the Settings – Bluetooth – then click the Forget this Device. If that doesn't work, go to Settings – General and then tap Reset. Reset all your settings so that they go to default. This command will erase any of your programmed or saved settings. This normally solves the problem. Give the process some time though because it usually takes a few seconds or even more. You might also forget the Wi-Fi networks saved on the phone. So, don't forget to prepare your passwords to avoid problems. 
Cellular Data Lost
There are reports with Cellular Data Problems too. You will know that you're experiencing this once your iPhone notifies you that there's "No Service." It may also be on the times that you cannot connect to your LTE or 4G network. What should you do when this occurs?
First, you must ensure that there aren't any problems when it comes to cellular coverage in your area. This is where it all starts. If the issue is not in any way related to the place where you are, then try restarting your iPhone or iPad. This must set your connection by default. 
You can go to Airplane Mode as well. Turn it off afterward. Then toggle your Cellular Data or LTE. This should help to reconnect with your network. You have the option to shut your LTE off. Head to Settings – Cellular – LTE. Just press that on and off. 
If this doesn't work, you can turn off your Cellular Data by going to your Settings – Cellular – Data. You can choose to switch it back after a few minutes and see how that works.
Facetime Bugs
You might also encounter difficulties in receiving FaceTime calls. To troubleshoot, you have to check if there are no problems on Apple's end. That may be the cause sometimes. If there is a green symbol next to your FaceTime, the issue comes from your phone. Ensure your Wi-Fi connection to fix this. Do the same if you are using a cellular network. 
You should restart your phone too. If this simple step doesn't solve it, go to Settings – Cellular, and then double-check if your FaceTime is turned on. This is the usual reason why it doesn't work for many. If you are still experiencing issues, restart your phone. 
Restarting an iPhone may be different depending upon the model that you own. If yours is an iPhone 8, and an older version. Just slide the 'power off' and then bring your power icon to the left. That should shut down your device. Then turn it back on with the power button.
If you own an iPhone X or a newer model, the side button is what you need. Press it until you see the slide to power off display. Swipe that right across your screen. Afterward, press and hold down your side button so that your mobile opens again.
These are some of the ways to troubleshoot some common iPhone update issues. If we missed a problem you have personally encountered, feel free to comment on it below, and let's see what we can do. Visit Techable for more updates on iPhone and other tech products!