News
Uncategorized
Are we getting Apple glasses soon?
Here's what you can expect so far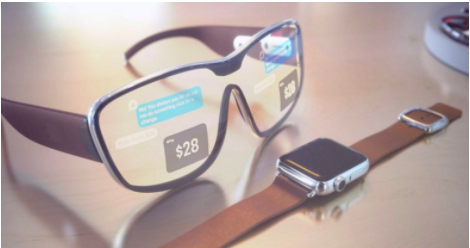 Leakers are convinced that a secret team with hundreds of people is working on the Apple Glasses which have started its initial production trial phase at Taiwan's Foxconn Plant – the company's largest iPhone manufacturer.
In June 2020, reports revealed that the U.S. Patent Office published patents about the future eyewear of Apple including an HMD, and smart glasses. This gave light to the speculations of many fans out there. 
Indeed, an AR lens project is on its way and it's getting even more exciting because it's the very first of its kind from Apple. Despite the speculation that the glasses are going to be released this year, alongside the other much-awaited products like the AirPods Studio, Apple Watch 6, and iPhone 12, it seems like the launch isn't happening anytime soon. Only time will tell. 
What can we expect from Apple glasses?
The truth is, there are different presumptions about the launch of this product. Some say it's coming next year, others believe that it won't happen until 2022, while there are those who are confident that it arrive in 2023, and that's going to be the nearest since the talks have circulated. Regardless, one thing is for sure – it's being worked on and coming!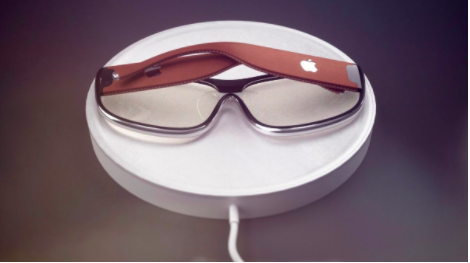 We expect the Apple Glass to be on the Starboard, or the glassOS, as we can call it now, and with the looks of the reported patent filings, the virtual and augmented reality technologies are also on the works.  Thus, if the news about the elusive research unit of Apple investigating and studying AR and VR are true, then we are soon getting an augmented reality headset and glasses too. 
Reports reveal that the lenses have gone through their prototype stage and have been on the trial production as of writing this. With this rate of development, it's safe to assume that we'll have a pair of reality glasses equipped with swappable arms. And of course, these parts would feature distinct functions in them. After all, they wouldn't be 'smart glasses'.  The question is – are we ready for it?
The Smart Glasses
According to The Information, the Apple glasses are still in the development stage. The current coronavirus pandemic has indeed not changed the plan of the company, and sources are convinced that the augmented reality is soon to be a part of the strong product line of Apple. 
Jon Prosser leaked more information about the Apple Glasses suggesting that the company is already assembling this smart technology. The name won't be far from the Google Glass, which is already in the market even way back, prior to the teasing of this new product.
On top of the Apple Glass is a VR headset that will be simpler yet realistic as compared to what is available around. It will feature ultra-high resolution screens together with a cinematic speaker system to complete the visual experience. This is what people who have seen the prototype model claim. 
The same sources also noted that it will have slimmer aesthetics with a fabric-swathed, Oculus Quest. However, they said that they are not sure about the final design just yet. Hence, Apple glasses will continue to develop. They are to go through tests to suit whatever is a person's head shape. 
It isn't certain what the cost will be. But, since it is an Apple product, it will surely not be a cheap buy. As a comparison – the Quest has a starting price of $399, while Microsoft's HoloLens 2 is up for $3,500, and HTC's Vive has a $799 price tag. It is just wise to assume that the range will go around what is already in the market, or even higher, as again – it is Apple we are talking about. 
The Augmented and Virtual Reality
Since these terms have been used side-by-side with the coming of the Apple glasses, it is important to understand the difference between the two. Basically, Augmented reality (AR) and virtual reality (VR) are not very far from each other. They only differ in capacity and applications.
If you want an immersive experience in a virtual world, and then virtual reality is for you. On the other hand, augmented reality adjusts or changes your view of the world. This is the line that they draw from each other. 
Since Apple is working on its smart glasses, we can assume that an augmented reality headset is what they're referring to. This might be quite similar to the now-defunct Google Glass, which is eyewear that allows you to see the world with a heads-up display that shows information including maps, weather, and other kinds of notifications.
A Closer Look at the Price
Prosser also noted that the price might be $499, and of course, there will be an additional as time runs. This isn't that expensive if we're going to look at the price of Microsoft Hololens 2; however, this is only a speculation and there might be a slight change in the future. 
Since the Apple Glass will be added in the Apple ecosystem very soon, it is expected to complement other devices including iPhones. This goes to show that this technology is going to be user-friendlier than the complex VRs we've seen around. We can say that this is closer to the smart glasses – the Vuzix Blade, which integrates Alexa on its features and a built-in camera.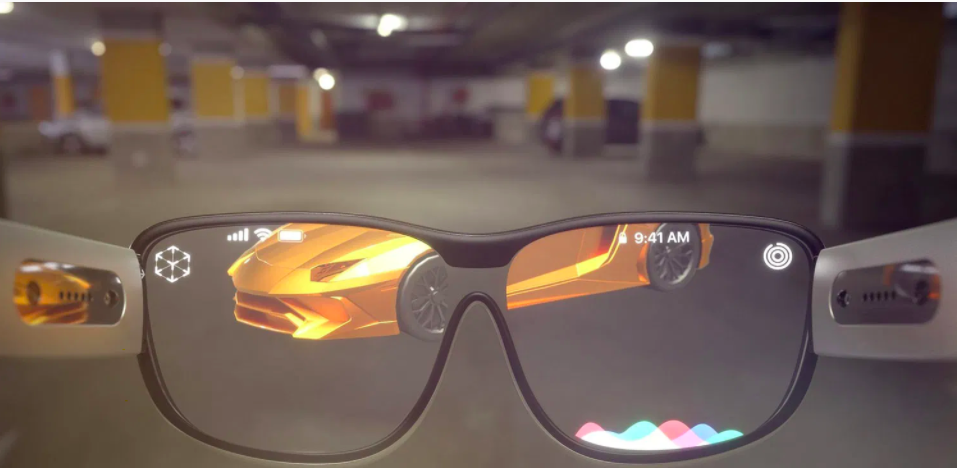 What do the Apple AR Glasses specifically do, though? Interestingly, it will allow us to magnify the information we see from our iPhone to our faces. Imagine synchronizing your eyewear to the current display of your phone. That's how it's going to be. From there, you can see maps, emails, texts, and games, but this time, in the line of your vision.
Bloomberg revealed that third-party applications are possible as Apple has already gone through this route with the Apple Watch and TV from the previous years.
The applications we'll get from this new technology will revolve on holographic lens displays. Apple won't be hiring graphics and game development experts for nothing. They are assembling this product so that it becomes the leader in its category.
Perfecting the AR technology isn't easy. We've seen many companies tried but failed, which is why it isn't surprising that the iPhone maker is taking it's time to deliver.
Would you need prescription lenses?
The answer is no. Since these are smart glasses, the specs will automatically adjust to your eyesight. This becomes possible with its optical subassembly feature. But, we might have this type of patent in the second generation of this product and not on its introductory version.
One of the most interesting features is that the glasses will allow you to change your backgrounds on the fly. If you've been to zoom, it is somehow like that. This is what chroma keying does, which the product has. It can replace the background provided that it is in solid color. You just need to format the camera so that when it detects a certain color range, it'll make it composite and that's how you achieve the look. 
Our wishlist:
It would be more practical if the glasses would look like the natural ones. Apple should lean towards this direction because anything too fancy might turn off buyers. Who would want to be in geek-wear? 
The integration of full 3D technology will also enhance our AR experience. While a heads-up display would be a great feature, it cannot stand on its own. These glasses will truly be functional and successful if it makes the most of the augmented reality technology, and if it is compatible with the iPhone operating system that we have. 
And lastly, longer battery life is going to seal the deal. If we are going to run a 3DAR application, the glasses should have acceptable battery life. The most decent would have to be eight hours. But, we are keeping our hopes low when it comes to this. 
That is what we know so far about Apple Glasses. We will keep updating this site with leaks, information, and insights. Bookmark Techable and get the latest updates on Apple and other cool tech products!