How To
Which MacBook Should I Buy – Mac Buying Guide
Apple's decision to split up its MacBook lineup has helped in making things not only simple in terms of comparison and performance metrics but also in letting the users choose their desired MacBook with ease. The MacBook Pro has been the more performance-centric pick in the past but the MacBook Air didn't really lack behind by that much.
However, now that Apple has made clear distinctions and has plans on carrying things out like that, it is easier to choose the right MacBook with ease. Although the MacBook Pro is often thought to be the face of the MacBook laptops, the MacBook Air proves to be quite a terrific choice for its dedicated audience.
The major feature between the 13-inch MacBook Pro and MacBook Air with a 16-inch MacBook Pro is that the former has an M1 chip. The 16-inch MacBook Pro does not have an M1 CHIP. Apple has updated the 13-inch MacBook Pro this year in November 2020 by adding to the newly designed M1 chip. M1 has replaced the prior Intel chips. So what does this M1 chip bring with itself – more speed and improved proficiency.
On the other side, Apple has invented an alternative to the pro series and that is MacBook Air. While the two MacBooks share a similar design, the MacBook Pro has updated and newer chipsets which result in faster performance across the board. You might see blackness in terms of performance.
Apple has also updated the MacBook air with enhanced specs, an M1 chip, and a scissor-switch keyboard. The 13-inch MacBook Air comes up with a wedge-shaped aluminum body and a 13-inch Retina display. It also has a large Force Touch Trackpad. But there are many more things to talk about that comprise the MacBook Pro and MacBook Air, so let's get right into it.
13-Inch MacBook Pro:
If you want a nice blend of portability as well as more power than the MacBook Air, then you should probably go for the 13-inch MacBook Pro. The 13-inch MacBook Pro is lighter than the 16-inch model but is heavier than MacBook Air. It has a slab-style design. It incorporates a quad-core processor and integrated graphics instead of a 6-core or 8-core processor and discrete graphics. In November 2020, Apple upgraded the 13-inch MacBook Pro with the M1 chip that comes up with an 8-core CPU and 8-core GPU. It also has 8 or 16GB RAM, a True Tone display, and Touch Bar. It supports WiFi as well as Bluetooth 5.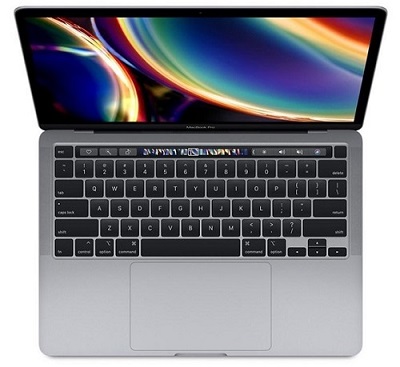 Now coming towards its version. You should also know that there are two variants of the 13-Inch MacBook Pro. The cheaper model will come in 8th Gen Intel CPUs and only two Thunderbolt 3 ports whereas the pricier one has four Thunderbolt 3 inputs and faster 10th Gen Intel CPUs.
The newer chips and faster memory was only included in the 10th Gen model. The problem that lies between the 13-Inch MacBook Pro variants is the difference in their performance. The integrated Intel Iris Plus 645 GPU which is in 8th Gen is notably inferior to the Iris Plus Graphics on the 10th-gen Intel CPUs.
It is ideal for students and office users who work on spreadsheets and documents simultaneously and have a lot of different applications running in the background. The additional horsepower of the 13-inch MacBook Pro will guarantee that it can effectively last for at least 4-5 years without causing any problem in performance. The MacBook pro has ventilation and fans which helps the system to lower down the temperature. Thus, it prevents overheating issues.
If you are going to edit videos and run other intensive work, then this is for you as you can get 2TB SSD storage. It doesn't show high-performance like the 16-inch MacBook pro. Yet it is still capable of running most heavy apps like Adobe Photoshop. The 13-inch MacBook Pro with a 10th Gen Intel processor has stood its ground against other competitors. It has provided us with incredible performance, quick transfer speeds, and more than 20hours of battery life. It's a strong upgrade that many Mac fans will appreciate.
16-Inch MacBook Pro:
You should definitely buy the 16-inch MacBook Pro if you are a gamer or into video or photo editing. The 16-inch MacBook Pro is the most powerful and largest notebook from Apple which launched in November 2019. This model accompanies up to an 8-core processor and discrete AMD Radeon Pro 5000M series graphics.
It also has 64GB RAM, up to 8TB of SSD storage, and a 16-inch display that replaces the previous 15-inch MacBook Pro models. Everything begins with a new keyboard. Now, Apple has changed its previous butterfly-style keyboards with a more traditional scissor mechanism. This new scissor-style keyboard has more soft and delicate keys that many users will like.
Whether you are editing RAW photos or handling 4K video editing projects, the 16-inch MacBook Pro gives great performance over the former 15-inch model. You can see three variants of the 16-inch MacBook. It includes 9th Gen H-series Intel CPUs, a 6-core Core i7 (2.6 GHz), 8-core Core i9 (2.3GHz), or an 8-core Core i9 (2.4GHz) chip.
The base design packs an AMD Radeon Pro 5300M illustrations card with 4GB of VRAM. You can upgrade it to a Radeon Pro 5500M GPU with either 4GB or 8GB of memory. This machine will not let you down whether you are editing or playing games on it. Like its predecessor, the MacBook Pro also has four Thunderbolt with 3 ports that are for connecting peripherals.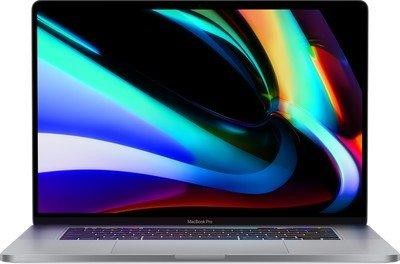 Mac's Retina display has always been excellent. Yet in the new MacBook Pro's 16-inch, we see a 3072 x 1920-resolution panel which is large and one of the best so far. The screen is fresh, vivid, and splendid and is enclosed by slim bezels. You will also see a 6-speaker system with powerful woofers that offers remarkable sound quality.
Another great feature is the 16-inch MacBook Pro can last for 11 hours which is great battery performance. The major disadvantage is that some photographers may be annoyed as you can't connect an SD card. You will have to use a card reader and then plug it into any of the four Thunderbolt 3 ports. You likewise don't get full-size USB ports.
MacBook Air:
This version of an Apple notebook is ideal for those who are looking for a reliable laptop and are not planning to perform many GPU intensive tasks. You can use it for internet browsing or a few word processor related jobs. The new MacBook Air conveys nearly all that you could need in an Apple laptop. Despite the fact that the new MacBook Air 2020 hasn't changed a lot, it's actually light and dainty and the bezels are generally narrow. The MacBook Air is 0.2 pounds lighter in weight than MacBook Pro. It is available in gold color.
The best feature added to the MacBook Air 2020 is the Magic Keyboard, which is definitely more comfortable and reliable than the Butterfly console. The screen is sharp with a 2560 x 1600-pixel resolution. The most recent variant of the Air likewise has True Tone, which changes the color temperature on the display. It depends on the surrounding lighting conditions.
You will also see another feature that is Touch ID. Touch ID makes it simple to unlock your system, you can have secure payments or you can even replace passwords. The MacBook Air is controlled by a Y-series 10th-gen Core i3 processor, 8GB of RAM, and a 256GB SSD. These specs are usually enough to do everyday computing. The most appealing feature is you will have double storage from 128GB to 256GB. Although it has an i3 core which is a step down from the Core i5 in the previous models.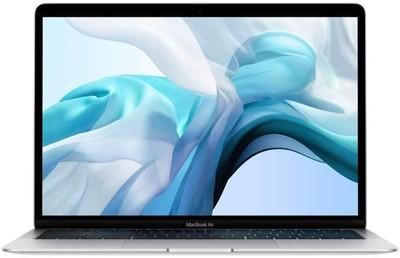 The MacBook Air's battery life can go on for 15 hours, which is not that bad. You can go for another MacBook with regards to battery performance as they last longer than MacBook Air. The Y Series Intel processor isn't slow, but you can have more powerful U series CPUs in other MacBook and Windows laptops. So if you need more speed, it's better to go for a 13-inch MacBook Pro.
The MacBook Air has more thermal constraints than the MacBook Pro since it passively cools down the system. As the MacBook Air is small and thin, you will see limited connectivity. It has two Thunderbolt 3 (USB‑C) ports that support DisplayPort monitors, Thunderbolt, and USB C. It might be disappointing for some users that MagSafe 2, the two USB 3.0 ports, and the SDXC card slot are no longer in use.
Comparison between M1 MacBook Air and M1 MacBook Pro:
Majorly the M1 Air will act simply like the M1 Pro. You can anticipate similar speed and experience on the two gadgets. Yet, the M1 Pro has a couple of advantages. The first concern is illustrations. The M1 Pro highlights an 8-core GPU, while the Air gets an "up to 8-core GPU". This shows that the GPU probably won't offer a similar execution in real-time as it occurs on the Pro.
When it comes to comparing MacBook Pro and MacBook air there's a slight difference between these two. Apple declared two PCs controlled by the new M1 chip, the MacBook Air and the MacBook Pro. We hear many controversial statements when it comes to both, so let's do a comparison for better understanding. The differentiation between the Air and the Pro levels was very clear, with higher clock rates and quality. With these new MacBook frameworks, the changes are more unpretentious and picking between them is more troublesome.
The similarity between these both is the M1 system on the chip. The question is why pay a huge price when mostly everything is similar? The answer to it isn't simple!
Both of the displays are nearly identical. But on the MacBook Pro, the max brightness is 500 nits while the Air only reaches 400 nits. Both are brighter than your eyes which can not be handled for an extended period of time.
The 13-inch MacBook Pro has a somewhat bigger battery (58.2Wh versus 49.9Wh) and claims two extra-long battery life as compared with the MacBook Air.
The M1 Air has two favorable circumstances over the Pro, yet they're both insignificant. The Air is 0.2 pounds lighter than the Pro and somewhat more slender. It is available in a Gold color that is not accessible for the Pro.
The 13-inch MacBook Pro accompanies the Touch Bar rather than actual functional keys, however, both have a Touch ID unique mark sensor.
We have covered the battery, keyboard, and screen. We are still confused, aren't we? Now, let's look into the processor and graphics.
Apple doesn't give any hard data to back its claims but they do say that MacBook Air is 3.5x faster than the previous and Pro is 2.8x faster. From this, we can analyze that the Pro has more cache memory and a higher clock speed. Also, the MacBook Pro has a fan and Air does not.
Pro has a 20-hour battery life which is pretty tempting but the battery life of Air (15 hours) isn't that bad either.
Which MacBook is the right one for you depends on many factors such as price, needs, desired performance metrics, and so on? Keeping those in light, you should see for yourself whether your money is going to be well invested in MacBook Air or Pro.
Conclusion:
The two MacBooks (Pro and Air) are well equipped with enough firepower to handle most user's needs. Having said that, the MacBook Pro with the 16-inch variant is the better and more powerful one. Equipped with Apple's new M1 chip, the MacBook Pro is there for the people who demand nothing short of the best.
A longer battery life, a very crisp display, and an improved keyboard make the MacBook Pro and all rounding great choice in not just its terms of performance but usage and looks as well. However, it goes without saying that the price it boasts is not pocket friendly by any means.
Apple's decision to split up its MacBook lineups into Intel chipsets and M1 chipsets help make the MacBook Air a more affordable choice. You will notice performance drops if you are going from MacBook Pro to Air because of its relatively older chipset, however, the Air can still prove itself to be a great choice for those who need it. Boasting a much pocket friendlier price tag, the MacBook Air is the one for you if you are looking for one without a lot of thoughts on heavy processing power in mind.