'There's an app for that.' And with the wide selection of Toddler-targeted apps at the Apple App Store, it is certainly not an understatement. This is certainly good news for parents struggling to keep their toddlers from spending countless hours playing on their iPads.
Let's face it. This can be difficult when it comes to toddlers, especially in this generation – keeping them off their iPads is next to impossible. So, what do we do? We find a compromise.
Making your kid's screen time more meaningful is possible. In this article we bring you a list of the best Apps for toddlers. These are not only designed to keep them busy but also make learning easy and fun.
The Best Apps for Toddlers
PBS Kids Games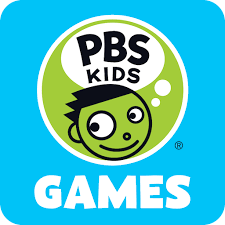 The game is designed as an educational app for children ages 2 through 8 years old. Kids will surely love learning with their favorite PBS Kids characters. PBS Kids Games uses games to teach math, science, and other cognitive development skills. Content and games are constantly being developed.
Children and toddlers will find the app to be very easy to browse and navigate. The app and its features make it easy for them to find any game that interests them. it also offers true mobility, because it does not require any internet connection – play anywhere, even on the go.
Features:
100+ FREE games for kids 2-8
Games that encourage learning science, math, reading, creativity and more
Play mazes, puzzles, dress-up, coloring and more
Help teach everything from the ABCs and shapes to reading and math
NEW games added all the time
ABCya Games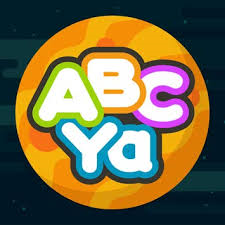 This app certainly has a lot to offer. It covers a myriad of educational topics, learning games to give toddlers and children a wide variety of brain development activities. Content is highly organized making it easy for children to find specific learning topics (numbers, skills, letters). It also includes a 'Holiday' section that celebrates special occasions (Thanksgiving, Christmas) for added learning fun during these breaks.
Features
Subscribe to ABCya from within this app or login to an existing account
300+ games and activities
Fresh content added monthly
Browse by grade level
Content organized by skill
No ads
App requires a connection to the internet
Laugh & Learn Shapes and Colors

The perfect choice for babies and toddlers – yes babies. This simple game from toy-giant Fisher-Price gives you two simple games. Not the best or most complex of apps, it is a great introduction for toddlers into the world of virtual learning.
Features:
Baby can tap or tilt the screen to interact with the on-screen shapes & colors.
Two levels of play to grow with baby:
In Level 1, tap the screen to hear the name of the shape or color – or – tilt the device to make the shapes bounce around the screen.
In Level two, tap the screen to hear the name of the shape or color, tilt the device to make the shapes slide across the screen or play the piano at the bottom of the screen.
Baby can dance along with five sung ditties and two sing along songs!
Teaches shapes, colors, first words and action/reaction.
Peek-a-Zoo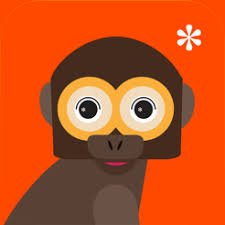 Peek-a-Zoo is a simple to use, learning app that uses highly stimulating visuals and sounds that is sure to get your toddler's attention. The app is an interactive game that introduces children to animals using a child-friendly interface. Animals are identified using different actions and sounds. It helps in the development of the child's basic reading and listening skills.
Features:
15 animals friends exclusively illustrated for the Peek-a-Zoo
Animal names spoken aloud in English, Spanish, French, German, and Italian
2 modes of play: tour the entire zoo, or choose your favorite animals to play with
Fresh soundtrack with authentic animal, narrative, and whimsical sounds
Designed for little fingers and iPhones and iPads of all sizes
Lingokids – English for Children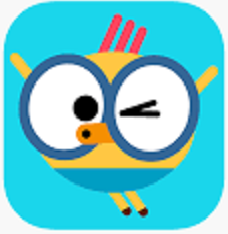 Help you children polish their English skills in preparation for formal education in school. Improve their writing, listening, reading, and speaking skills. Lingokids – English for Children uses songs and stories to create a fun learning atmosphere that helps children improve their communication skills.
Features: 
Kids Area – Here your child will find hundreds of games, activities, songs, and more. Our writing exercises allow them to practice their fine motor skills, while the Sticker Album provides an opportunity to practice vocabulary pronunciation. Our kid-friendly navigation makes it easy.
Parents Area – Designed just for you! You'll have access to Progress Reports, can see all the units and topics in the Curriculum section, and can stay up to date on your child's learning activity in the Timeline. You can also access Account Settings.
KidloLands Kids Toddler Games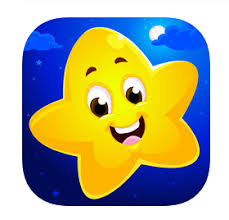 The app uses interactive and intuitive learning to promote independent learning in children. Toddlers can listen to a story or a song and can develop their motor skills by practicing hand-eye coordination. Topics include matching and identifying colors and shapes. It also includes counting and sounding out letters.
Features:
Sing along with 400+ nursery rhymes & original educational songs with foot-tapping music.
130+ popular nursery rhymes including:
435+ fun & original children's songs to teach:
234 educational & fun stories, including:
400+ educational kid's games & activities:
200+ Math learning games:
30 Coding games for kids with 600+ levels:
THOUSANDS of interactive surprises
Download songs, games to play offline
Get 101 songs, games & stories for FREE
Kiddopia – ABC Toddler Games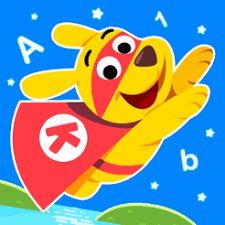 The app offers a wide selection of games for learning. It is designed to introduce toddlers to the different elements of learning. This includes lessons on math, ABC, alphabet tracing, colors, patterns, shapes, and more. The app uses animations and characters to make learning fun and more interactive.
Features:
Kids and toddlers will learn essential early curriculum such as (ABCs, Alphabet Tracing, Math, Shapes, Colors, and more)
Various educational and preschool learning games to assist in the cognitive development
Gain general knowledge (planets, animals, wonders of the world)
Creativity enhancing games for preschool kids
Role Playing games, which will take kids on adventures that are exciting, informative, and educational:
Introduction to its new Kids AR Game – My Pet Buddy
Baby Flash Cards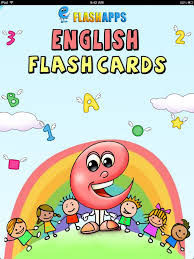 This highly interactive, immersive game is a free iPhone app designed for toddlers. It employs flash cards a teaching medium for helping toddlers familiarize themselves with animals, numbers, letters, and objects. The app is available in thirteen language and comes with a paid upgrade option.
Features:
12 Categories – All in 1 App
 Videos in animals and transportation categories
 Large words and letters
Large icons and buttons
Professional voice overs recorded in production studio
High quality images
Real sounds where applicable
Question mode for parent-child interaction
Great memory building exercise
Over 500 words
FREE
Ad-free upgrade available via in-app purchase