Deals
Must-Have MacBook Accessories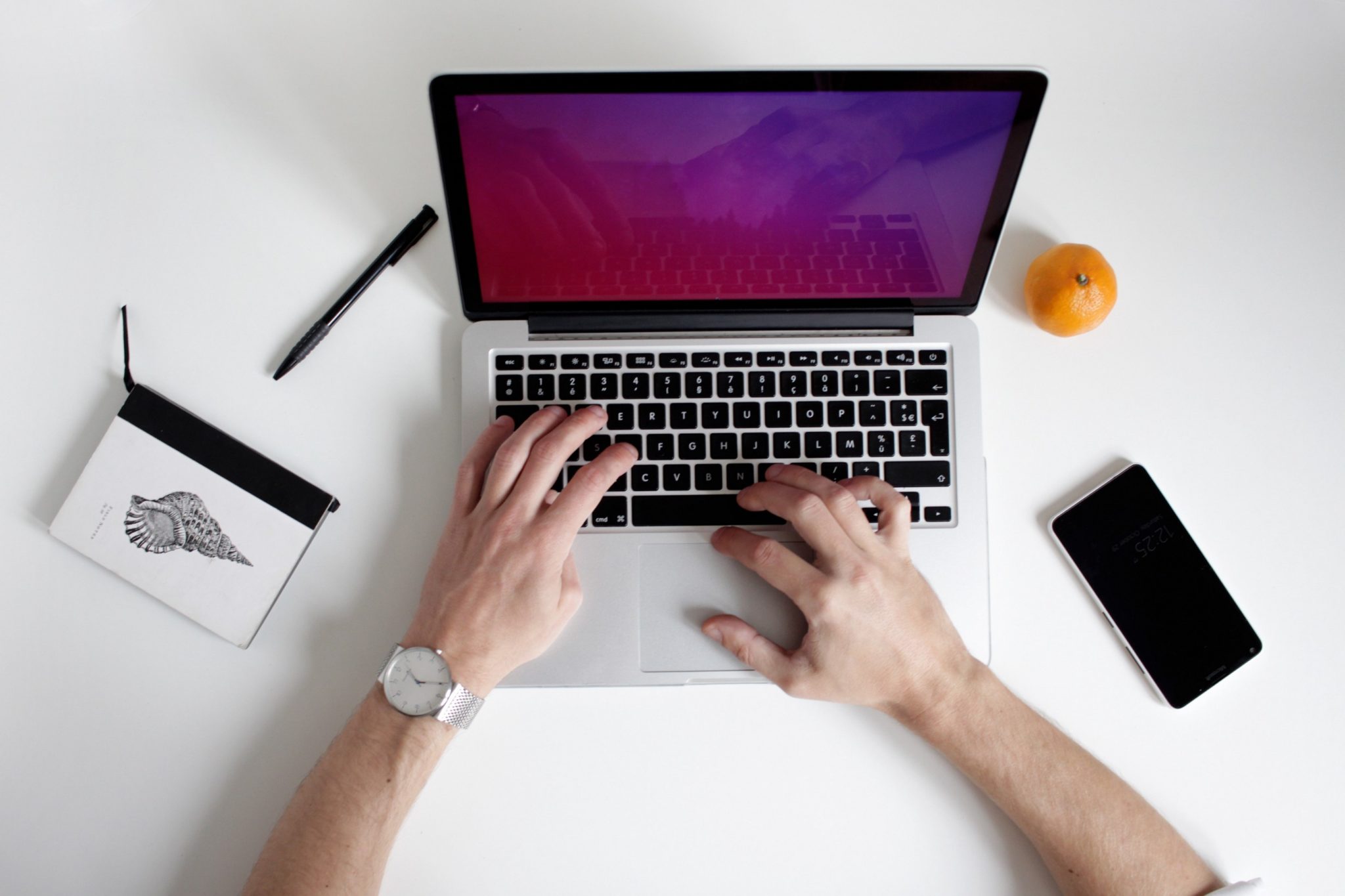 We know that a MacBook, whether Air or Pro, is powerful enough to provide you everything that you might ever need in a computer. But, if you want to make the most of your gadget, you should consider investing on accessories that would allow you to enhance your experience. 
Whether your intention is to charge your laptop faster, preserve the value of your hardware, secure a spare item to not wear yours, there is a generous amount of options waiting for you. 
In this article, we've rounded up the best MacBook accessories deals that are not only for the aesthetics of your computer but for its functionality as well. Don't miss the chance! Grab them while they're on sale. Let's get started!
Discounted MacBook Accessories
Apple Wireless Bluetooth Keyboard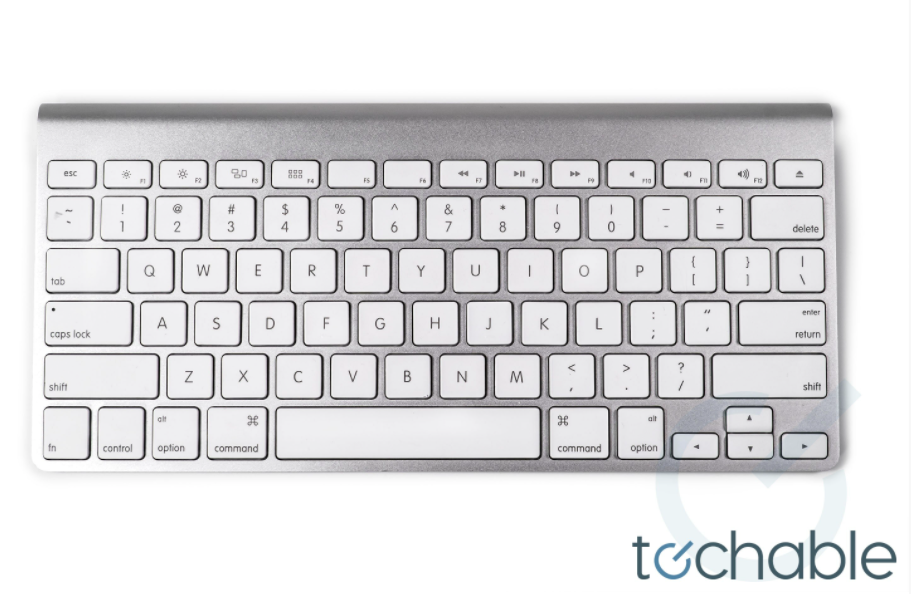 Is your MacBook intended for heavy use? Do you utilize it for work? Is it for heavy video/photo editing or data processing? If yes, it's about time that you own a wireless keyboard. We've got the Apple Wireless Bluetooth Keyboard Aluminum on sale at Techable. From its original price, $79.99, you can now get this for only $59.99 and save $20.00 from your purchase!
If you are one who uses your laptop for long hours, it's a good idea to have an external keyboard. Most people get this so that they can put their Air or Pro in a more comfortable position while in use. What is even better is that this item is versatile. It is also compatible with iPad, iMac, Apple TV. Avid Apple users are in for a treat with this functional and stylish keyboard!
Powered by AA batteries, this product has an intelligent power system that conserves energy. When it is idle, it would also automatically power down. It is practical and economical in that sense. This item is also an Apple original so you can trust it to deliver!
Selore, 6-in-1, USB C Adapter for MacBook Pro/MacBook Air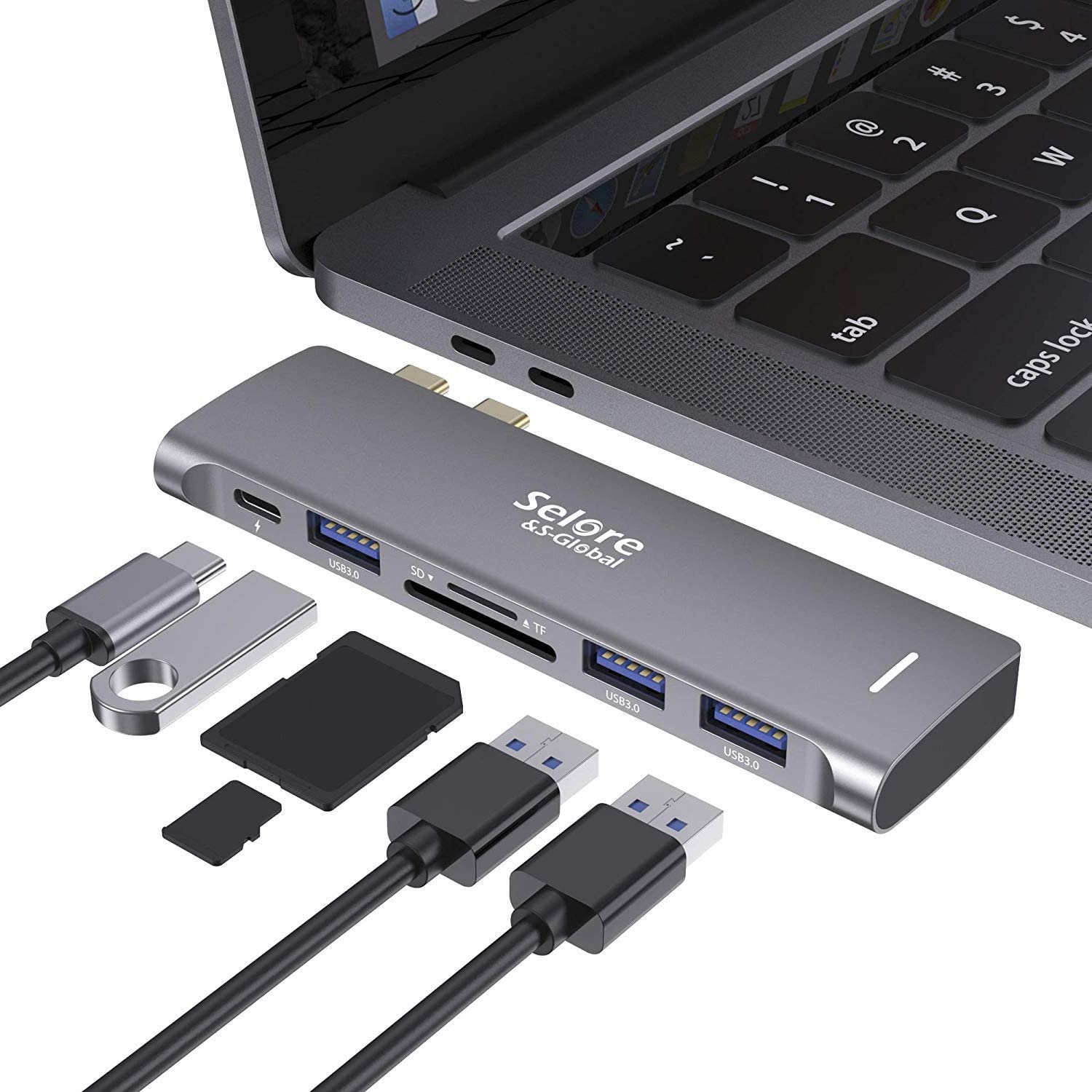 It isn't a secret that when it comes to connectivity, MacBook has restrictions. It has its limits, but you can resolve it in a snap. After all, it's a really small price to pay compared to the performance we get from this powerful device. And that's alright because Amazon put the Selore 6-in-1 USB C Hub on sale from $22.99 to $17.99!
This 6-in-1 Type C Hub is designed for MacBook Air 13" (Retina) and MacBook Pro 13" and 15". It features a 100W Thunderbolt 3 port, 3 USB 3.0 ports, and SD/Micro SD card read which will simply expand the capability of your laptop once plugged. This is one of the most efficient and best accessories for MacBook Pro and Air knowing that there is a restriction in the connecting department of this brand. 
With its SuperSpeed USB 3.0 Transfer, you can connect with your hard drive, printer, mouse, and other USB-operated devices effortlessly. It is also capable of transferring up to 5 Gbp/s of data. On top of this is the aesthetics of the product that matches the MacBook line! It has an identical aluminum alloy design that will complement well on your laptop. It is also portable. 
Apple Magic Mouse Bluetooth Wireless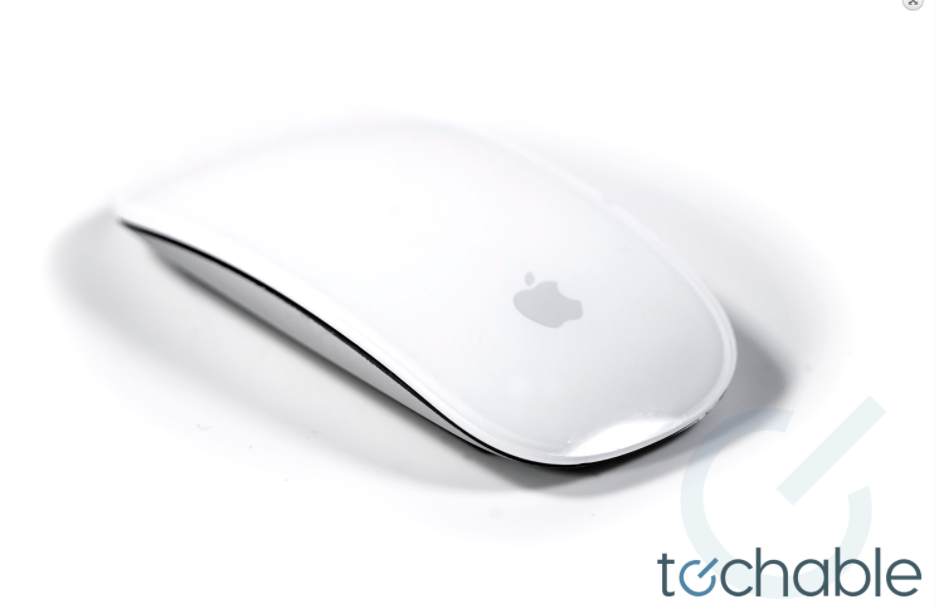 MacBook's touchpad is great, and it makes a lot of things easier until you have to use it for a long period of time. Utilizing a mouse is still a comfortable option. It feels more natural too, and your wrist will definitely agree. If you have to point and click all day, protect yourself from carpal tunnel syndrome, strains, and as said wrist pain. Select the appropriate device. The Apple Magic Mouse Bluetooth Wireless available at $34.99 from $79.99 should be great! 
This product is powered by laser technology that delivers 20 times the performance of standard optical tracking. It can detect even the slightest movement as it comes with miniature sensors. You don't have to think about cable clutter in your workspace too for it has dependable connectivity. Tap, swipe, scroll, and navigate comfortably! 
This is compatible with Macintosh Computer with Mac OS X 10.5.8 or later! 
Design Adjustable Laptop Stand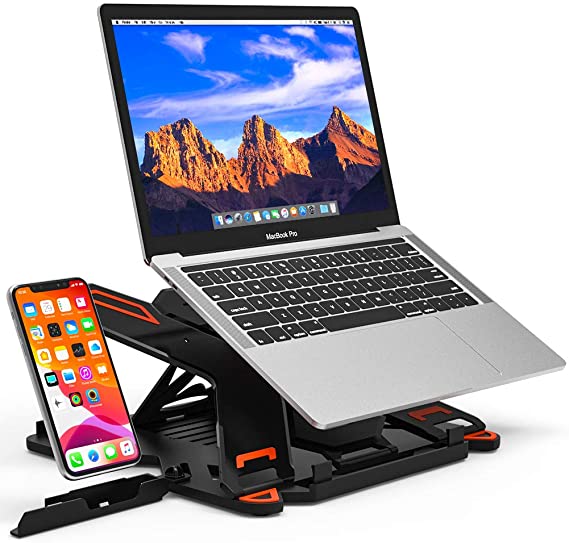 Working on a MacBook can be liberating. It will give you the freedom to stay productive wherever you are. It can be on a desk, conference room, or coffee shop. However, as far as ergonomics is concerned, you might have to extend effort since you are not given the freedom to separately adjust the height of your screen and keyboard. The solution for this is to have an adjustable laptop stand. And Besign is discounted on Amazon for only $17.99! 
This product matches any laptops from 10" to 15.6" like the MacBook 12 &13, MacBook Air 13, MacBook Pro 13, and 15 from 2016 to 2018. You can adjust it in 8 different angles from 30 to 50 degrees. It is good for reading, and it will spare you from neck and shoulder pains. Aside from this, it is also advantageous to your Mac for it will give it enough room to keep cool and ventilated. Its hollow design is intended for that purpose. 
Are you always on the go? Do you have to move from one place to another and bring your laptop with you? You shouldn't have to worry too because this item is foldable. It is portable with its thin size and design. Carry it wherever you need to! You shouldn't miss this! 
Sades Wire 3.5mm Stereo Universal Gaming Headset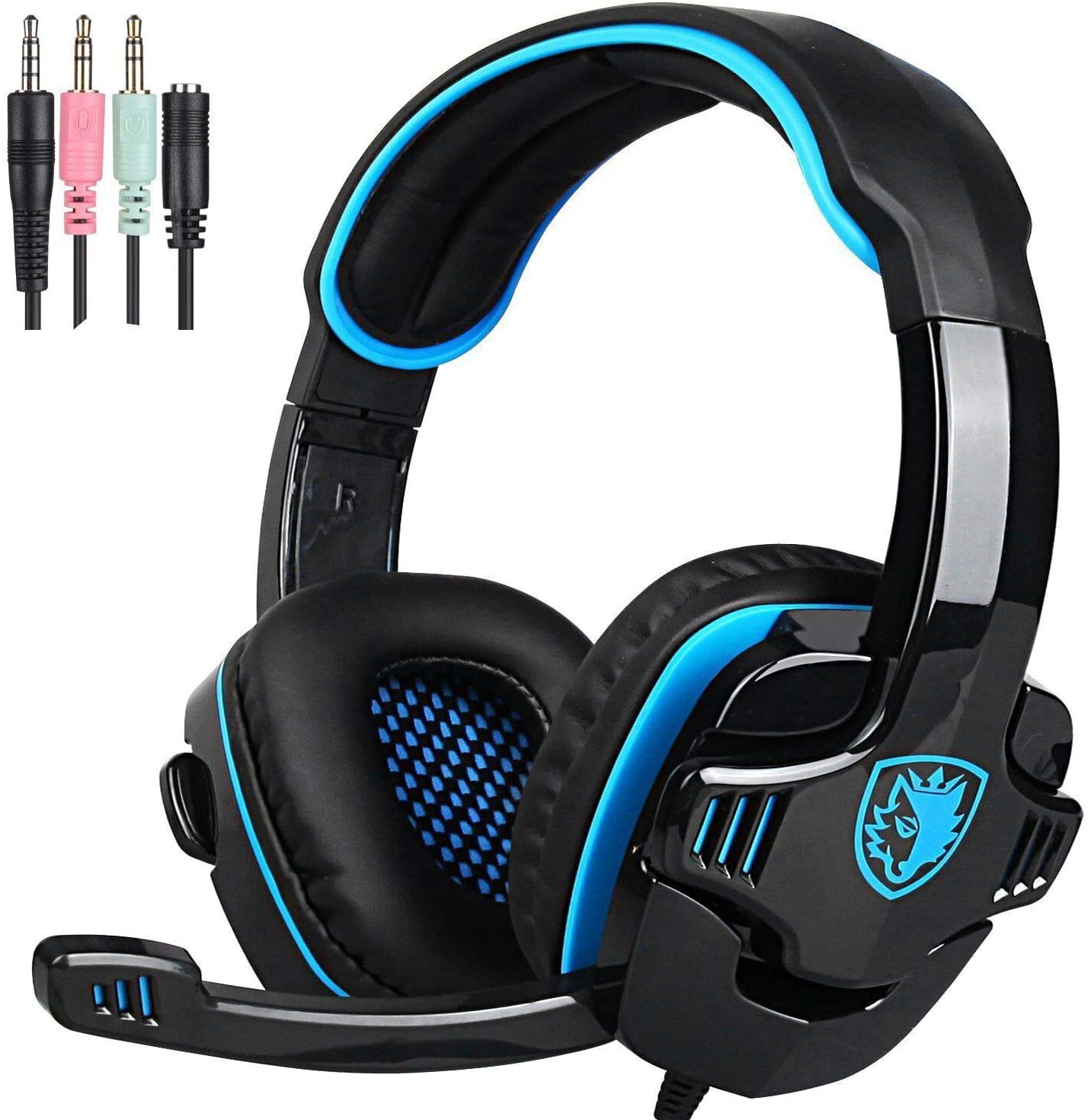 The Sades Wired 3.5mm Stereo Universal Gaming Headset with Microphone is in a markdown at Amazon for $28.99. Comfortable and fit, this is a gaming headset you might want to grab if you are using your MacBook for this purpose. It has diverse contract points that are packed with soft yet durable materials. The memory foam that goes around every earcup stands even if you use it for a long time.
Besides the pleasant exterior of the headset is a noise-canceling feature. Its high-quality microphone produces a crystal clear sound that is well-grounded too. You can adjust it all you want without crackling. This item is compatible with Mac, laptop, computer, mobile phones, PS4, and the Xbox One. It's plug and play!
Own them while on sale!
These are the major accessories you should own to enhance your MacBook experience. They will make your use more enjoyable and convenient. Don't miss them as they are still on sale at Amazon and Techable.
On this website, we constantly search for regular deals that could help you save a good amount of money on your purchase. Always visit our page and be updated!