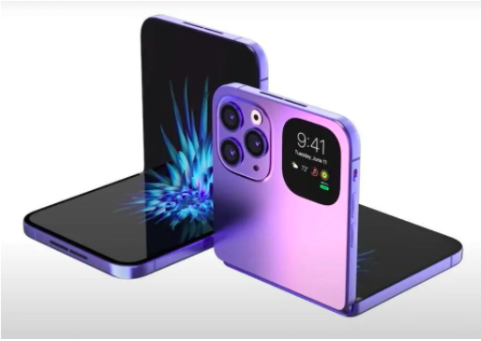 We all know that Samsung launched two units of foldable phones way back in 2019 and 2020 – they are called the Galaxy Flip Z and Galaxy Fold. Since then, the buzz about Apple releasing a foldable iPhone became even more audible among fans and tech-savvies. Is the company finally joining the bandwagon? Here's what we know about it so far.
The Possibilities and Pitfalls
It will not be surprising if Apple has already set sights on foldable iPhones and if they ever decide to launch one. As a matter of fact, there were reports attesting that the company has been registering patents for this new mechanism but there's no official confirmation just yet.
No wonder there have been a number of reports about the coming of the first-ever foldable iPhone. Resident Apple analyst and leaker Jon Prosser insinuated that the earliest launch for the new model may be in 2023, and they are convinced that there will be a surprise drop so the company will not follow its traditional timeline which is predictable. 
Foldable iPhone: The chances
Prosser further explained that we are likely to see the phone-to-tablet design in the rumored flip iPhones. He added that the company is leaning towards a clamshell design as well that will be made available in various palettes and colors. The shade will not be far from the colors we have seen on iPhone models which only makes sense. 
How true that the Cupertino, California-based company has devised a prototype model for its internal testing but has not yet finalized any launching plans? Well, it seems that the development work is still in its initial stages. Progress may still happen in the long run and this may be coupled with alterations and modifications.
Just think of the possibilities. A foldable iPhone may actually mean a bigger screen in a more compact packaging. There were speculations saying that the company has begun discussing the display size of the phone and it would be 6:7-inch (almost similar to the iPhone 12 Pro Max). Most of the foldable phones right now are 6 and 8 inches in size. Thus, the rumors are reasonable. We'll just have to wait. 
The aesthetics 
It's exciting to have a peek of what an iPhone flip phone would look like. While it's too early to tell at this point, or to at least even have a concrete description, Prosser claimed that the company tested two kinds of iPhones – a clamshell flip phone and a foldout hybrid tablet. This could still change as the development process may take longer. Imagine the routes this company could pursue. 
Ming-Chi Kuo, another reputable analyst, somehow supported some of the hearsays by suggesting that the new foldable phone will go to the iPad Mini-sized screen, almost like the Galaxy Fold direction. We can visualize an iPhone that folds out to a mini-tablet. 
Patently Apple revealed that the company secured a unique foldable iPhone/iPad Patent which features a backside display for notifications, alerts, messages, and many more. They said this is included in the 63 newly granted patents for Apple.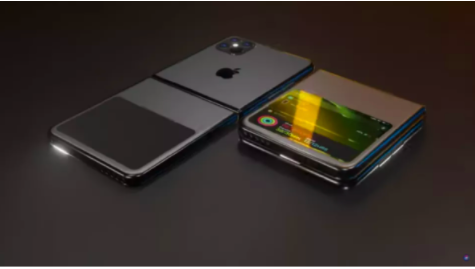 The roadblocks
Creases
What may stand in the way for Apple to hop on the foldable phone bandwagon? We are guessing the creases which are common on foldable phones. Tons of materials have to be used for them like the glass and plastic mix which are all present in Samsung Z Fold and Z Flip. These Samsung foldable phones show visible creases overtime when folded. For sure, the company will take action to avoid this. And the company would most likely seek help from Apple's glass provider Corning. 
Corning may create a bendable version of its well-known Ceramic Shield screen. There have been talks saying that the company has been working on bendable glass already. However, we should manage our expectations because there isn't any confirmation about it just yet. 
Cost
iPhones, well, Apple products in general, are not always the cheapest in the market and we are all aware of that. With this kind of innovation, we are surely staring at a $2,000 device. Just take a look at the price range of Samsung which is said to be twice its forerunning models. This tells us that a foldable iPhone won't be that affordable. 
We can only wish that Apple's take on this would be a good competition against both the foldable and non-foldable devices in the market because, to be honest, the previous iPhone models have been sufficient enough that replacing them for a higher-end unit would only happen if it's worth the hype and dime. 
Release date
We can't expect this release soon. The iPhone 13 series might be coming sooner than this new breed. It is just logical to assume that the flip phone is going to be released in 2023 if we get lucky. But one thing is for sure, Apple will release a flexible handset one day. 
For more developments about this new model from iPhone, visit Techable regularly!