Apple News
Trending
iPhone 12 (2020) – Latest News and Rumors
It has been a few weeks since rumors of the iPhone 12 began circulating full-scale. In this article, we take a closer look into what's new, what we would like to see, and what we don't want with Apple's flagship smartphone.
Apple is reported to be giving its current iPhone lineup a major upgrade. Foremost would be its new design concept, which is said to be taken from the 2018 iPad pro. Instead of th
e curved design, which can be seen in the iPhone 11 Pro and iPhone 11 Pro Max, the new iPhone 12 is said to have sharp, rounded corners and flat stainless steel edges.
What to Expect
September release date
Four new iPhones (2 iPhone 2012 and 2 iPhone Pro models)
Three screen sizes (5.4, 6.1, and 6.7 inches)
New metal frame design (similar to the iPhone 4)
5G capability (not sure for all models)
OLED displays for all models
Four New iPhone 12 Models
The new iPhone lineup will consist of two iPhone 12 and two iPhone 12 Pro models. This will represent some of the most significant changes since the release of the iPhone X. The four new iPhones will be coming in three display sizes: 5.4, 6.1, and 6.7 inches.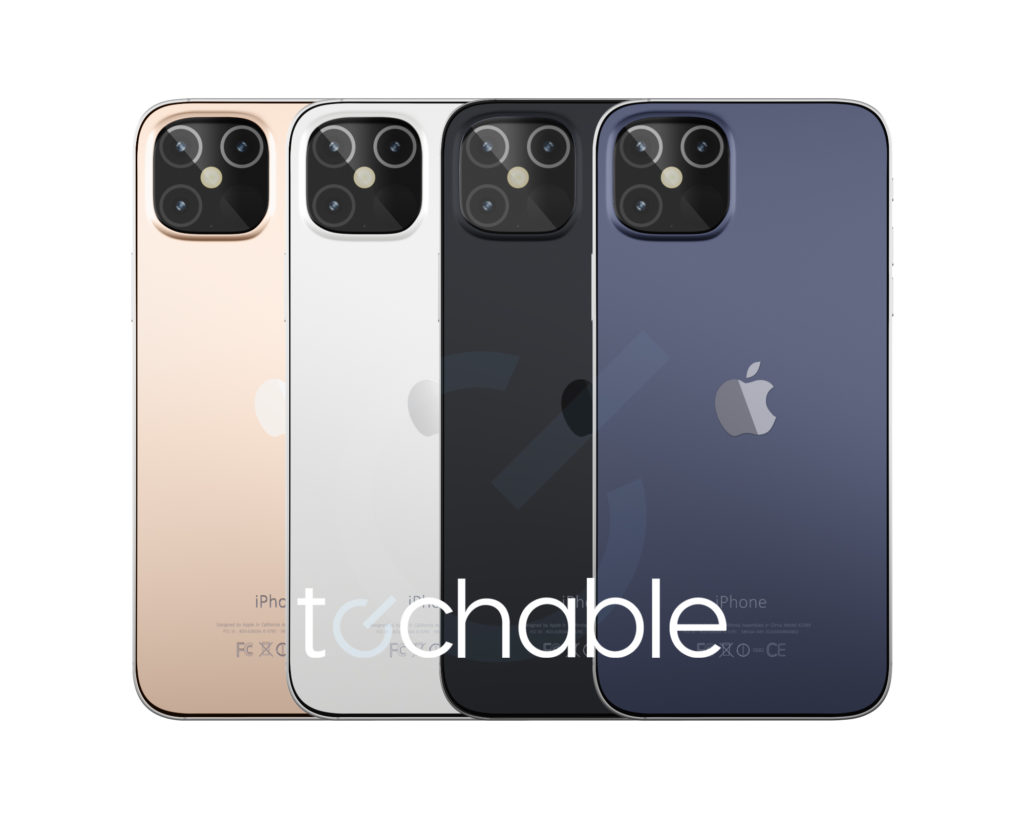 The iPhone 12 base models will come with 5.4 and 6.1-inch screens and dual-lens cameras. The iPhone 12 Pro, on the other hand, comes with 6.1 and 6.7-inch screens and triple-lens cameras. All iPhone 12s are expected to come with OLED displays with the Pro models having higher-end screens.
News of the new screens come as a mix of firsts as the 5.4 inch would be the 'smallest' since the 4.7 inch iPhone 8. However, the 6.7 inch iPhone 12 Pro dwarfs every iPhone ever made.
iPhone 12 Design
The iPhone is rumored to come with a metal frame similar to the iPhone 4 or the iPad Pro, which currently uses a square-edged stainless steel frame. It still remains to be seen if the new metal frame will be applied to all four iPhone models. However, most agree that at least two of the new models will have this new design.
According to Apple analyst Ming-Chi Kuo, the new iPhones will feature a more complex segmentation design along with new injection and trenching molding procedures. The new metal frame will replace the rounded stainless steel frame but will still use the front and back glass for the body of the device.
A report by Bloomberg says that the new iPhone Pro and iPhone Pro Max successors will have the flat stainless steel edges seen on the 2018 iPad Pro. Similar to earlier designs such as the iPhone 5, it will also have sharply rounded corners and flat screens rather than sloping edges.
Contrary to earlier rumors, the new iPhone will not be eliminating the notch but will be coming with a smaller notch. Images released on Twitter by Jon Prosser, who previously released leaks about recent MacBook Air and iPad Pro releases, showed a visibly smaller notch.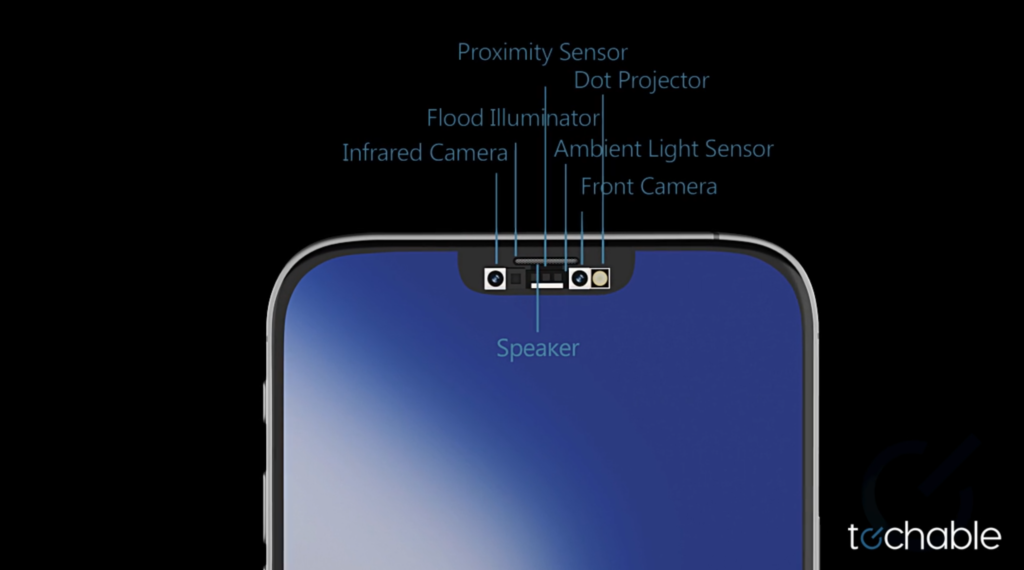 In another Twitter leak, Ben Geskin reported that the new iPhone would come with a new Face ID system with smaller optics. It reinforces earlier rumors that the new iPhone will come with a smaller notch that is closer to the top of the phone than what is currently seen in the iPhone 11. Some rumors say there could be no notch at all or the reintroduction of the TouchID under the screen.
Ready for a new colorway? Last year saw the iPhone 11 and iPhone 11 Pro Max getting a midnight green color, which resulted in a small boost in sales. It seems that Apple would like to continue with this experiment by introducing a navy blue colored iPhone 12 Pro.
You could see the new colorway and the new iPhone 12 design concept in this YouTube video by Everything Apple Pro below.
iPhone 12 Camera
How about a laser-powered 3D camera?  This tech, some say, enables the camera to take better photos by using the laser to calculate object depths. While not entirely new, Apple's current infrared TrueDepth tech scans object 25-50 cm away, which means just a few inches in front of your camera. The new 3D powered camera is said to be capable of scanning objects up to 15 ft away.
While some rumors appear to be conservative, with the iPhone 12 carrying the basic camera configuration of the iPhone 11, triple-cameras for the Pro Max and dual-cameras for the Pro, the iPhone 12 will come with slight upgrades to the existing camera along with some added functionalities.
One of the most intriguing rumors was that the iPhone 12, well, at least one of them will have four rear lenses. The fourth camera is said to be similar to the LiDAR scanner on the iPad Pro 2020. Other rumors include the iPhone 12 having a 64MP primary camera, which would be a considerable jump from the 12MP camera on the iPhone 11. New features can also include lenses that support night mode shooting, ultra-wide lens, and new image stabilizing that will compensate for any sudden camera movements.
5G Support
Apple is currently developing its 5G modems but is still a few years away. It is not clear if all iPhone 2012 models will be getting 5G connectivity.
Some reports say that 5G capability would be available on all models, but this will be based on the market's location. It is probably because telecom operators in target countries operate different 5G networks. Analyst Ming-Chi Kuo says that markets in the US, Canada, UK, South Korea, and Japan will be getting models supporting mmWave while others will have iPhones that support sub-6GHz 5G networks. He also said that Apple would also be shipping out 4G models for some iPhone 12 models.
Last year saw Apple inking a deal with Qualcomm for 5G modems. In a blog, Nikkei claims the iPhone 12 would be featuring Qualcomm's X55 5 G modem. It is capable of delivering an upload speed of up to 3Gbps and 7Gbps of download speed.
The iPhone 12 is also rumored to be using a Liquid Crystal Polymer (LCP) antennas. This is to address previous signal loss problems associated with the iPhone 11.
iPhone Display
Similar to the iPhone 11, the new iPhone is predicted to come with OLED displays. Some analysts say that Apple might use bigger screens on its iPhone 12 models. Rumors include the use of ProMotion 120Hz OLED displays. The high refresh rate panels have now become commonplace among its top competitor's smartphones.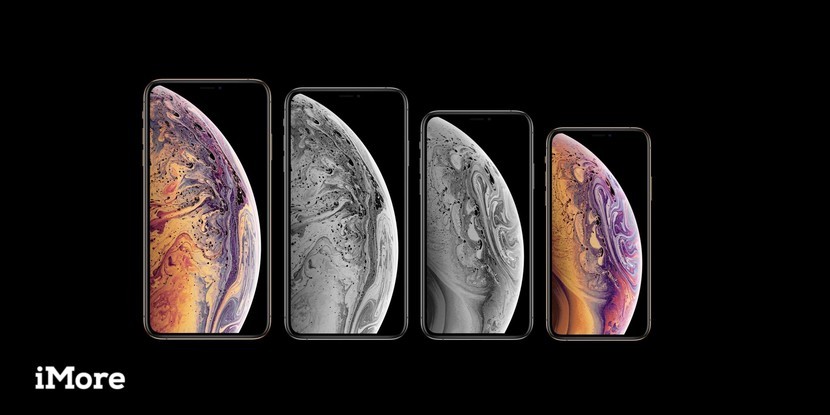 A high refresh rate has a significant impact on device smoothness. However, this could also harm power usage. To compensate for this, Apple is rumored to be using a thinner and more power-efficient OLED panels.
Upgraded Face ID
Smaller notch or no notch, analysts say that the iPhone 12 comes with a refreshed Face ID system. The current Face ID has seen some improvement with the iOS 13 upgrade.
One of Apple's top-most priorities has always been security and how phones are unlocked. It still believes that facial recognition as the most secure method of authenticating users. Unlike laptops or desktops, for example, phones are considered as 'personal' devices.
Current facial recognition is far from being perfect. It is why Apple uses a process that does not only recognize how a person's face looks but also technology that accurately measures the contours of your face.
Leaked schematics by Jon Prosser on his Twitter account shows a smaller notch complete with all the sensors that make the Face ID work. The notch still contains the dot projector, light sensors, and infrared camera found since its introduction in the iPhone X, albeit the small notch.
Release Dates
The consensus is that the iPhone 12 will be released sometime in September. But with expected delays in supplies and manufacturing hiccups caused by the coronavirus pandemic, some people have been speculating a much later release date this year or even early next year.
Analysts Ming-Chi Kuo who seems to have an inside track with upcoming Apple products (in an article by 9to5Mac), said that we should expect delays and that a release date later this year is more realistic. He further added that the four iPhone 12 products might have different product launch dates.
Tom's Guide quoting numerous sources, says that the new iPhone is still scheduled to be released this fall. However, September will only see the release of the 5.4 and 6.1 inch iPhone 12, and the 6.1 inch iPhone 12 Pro with the top-of-the-line 6.7 iPhone 12 Pro they say only becoming available until October.
Some reports even paint a darker picture with the iPhone 12 release dates being delayed a few more months and even into 2012. Not only is this being attributed to production delays but also as a marketing strategy with expected lower customer demand due to the ongoing health crisis.
Production schedules are also expected to come into play. A supply chain report says that the standard iPhone 12 will only enter production in September, while the iPhone 12 Pro Max seeing an October production date.
[/et_pb_text][/et_pb_column][/et_pb_row][/et_pb_section]