How To
How to Connect AirPods to your MacBook
Most of us think that AirPods and AirPods Pro were solely designed for use in iPhones. But if you are wondering if these can also work for your MacBook, the good news is, yes, it can.
When it comes to sound quality, AirPods surely trumps your MacBook's built-in speakers. Add that to the convenience of being wireless, and you can now pump up that volume without disturbing anybody in the room.
While pairing your AirPods to your iPhone is seamless, the process of connecting these to your MacBook Pro or MacBook Air requires a few more steps.
So, without further ado, below is a simple guide on how you can connect your AirPods to your MacBook.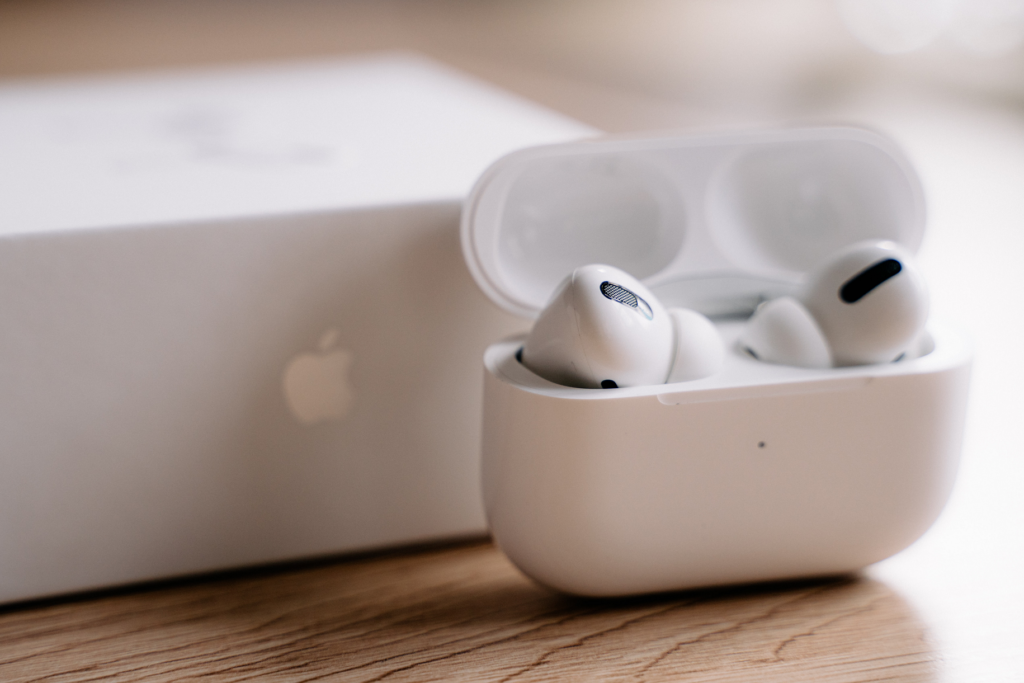 How to Connect AirPods paired to your iPhone on a MacBook
For those who have paired their AirPods to their iPhone, the process is more straightforward compared to pairing new AirPods. However, be sure that both the iPhone and MacBook are connected to the same iCloud account and share the same Apple ID.
Ideally, if your MacBook and iPhone share the same Apple ID, then the AirPods automatically should show up in the speaker menu. After confirming that the AirPods are in your list of devices, all you must do is to click the speaker icon in your MacBook's menu bar and select AirPods.
When it Fails to Connect
In cases when your AirPods fail to connect to your MacBook for whatever reason, or when it shows an error message like, "Couldn't connect to the device," then this can be an indication of a connectivity issue.
If you can't see your AirPods listed in the device list even after pairing it with your iPhone, then setting up a Bluetooth connection can solve the problem.
There are two ways to go about when pairing your AirPods via Bluetooth. You can click on the Bluetooth icon in the menu bar and selecting Open Bluetooth Preferences or access Bluetooth via System Preferences.
After accessing the Bluetooth feature, follow these steps.
Step1.  Turn Bluetooth Off. Refresh your Bluetooth connection by turning it off for a minute and bring it back on. Check if your AirPods appear on the list. If it does not, move to the next step.
Step2. Turn your MacBook and AirPods off. Turn your MacBook on first, followed by your AirPods. Doing this can help clear any connectivity issues. Check if your AirPods appear on your device list; if not, move to the next step.
Step3. If both steps fail to solve the problem, check for any Apple device (MacBook Air, iPad, iPhone) that is currently connected to your MacBook's iCloud account. Check if your AirPods are paired to any of these devices by going to your Bluetooth settings.
If your AirPods are in the list of these devices, select 'Forget this device' to remove it from the list of connected Bluetooth devices. Now try connecting the AirPods to your MacBook.
The only drawback to removing your AirPods from your Apple devices is that you must manually connect them again. There's simply no surefire answer when your AirPods fail to connect to your MacBook. Hence, these three different steps.
Connecting Brand New AirPods to your MacBook
Step1. Access Bluetooth via System Preferences or click the Bluetooth icon in the menu bar and select Open Bluetooth Preferences.
Step2. Place your AirPods in the charging case. Locate the setup button at the bottom center of the case. Press and hold the button until the status light flashes white to put the AirPods in pairing mode.
Step3. If all goes well, you can now locate the AirPods in your Bluetooth device list. Click 'Connect' or the blue button beside your AirPods.
For more information on AirPods, you could also check our article on the Hidden Dangers Behind AirPods and Galaxy Buds here.