Apple products have always been desirable to users worldwide due to their incomparable quality and iconic designs. Even in the presence of so many new, advanced and innovative gadgets being released every now and then, Apple does not fail to capture the attention of people and establish itself as the ultimate trendsetter. It has successfully created loyalty and has maintained its status over the years because of its secure and reliable products. This is why there is much excitement and uproar among its customers whenever Apple is about to introduce a new product. It's always better and more dynamic than before!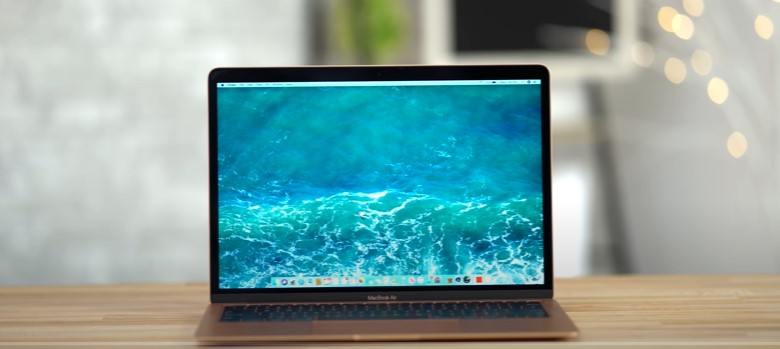 If you are also an apple customer who awaits the release of apple products, then you will be extremely happy to hear this news. After the release of Apple's Iphone X, there has been news floating around about the possible upcoming release of the new Macbook Air 2019. 2019 is here, and what can be a better start than being bestowed with a gift like this?
As per the news, there are revolutionized new features in this product, as always, which apple customers are drooling over. Once you come to know about it, I'm sure you are going to do the same! While there are so many reasons to lay your hands on this product, here we are with 5 cool things about this new Macbook Air 2019, which will probably compel you to step forward for an upgrade.


New and Iconic Design
Apple is loved for its usual sleek designs and stylish looks. It always stands out in the market because of its classy appearance. Especially with the release of the MacBook Air, apple redefined the experience for laptop users. This time, it has been redesigned with a slimmer body and a thinner profile. The unibody enclosure is made out of a hundred percent recycled aluminum for the first time. In addition, a new custom alloy has been invented and designed to use fine shavings of recaptured aluminum that are re-engineered down to the atomic level. It is a completely new design that is going to leave you spellbound. It also comes with three beautiful colors to choose from that will keep your eyes grounded on itself.

Fastest Processor
It has the eighth generation Intel core i5 processor, which is powerful and efficient, providing a more intuitive experience. This will also help to achieve all-day battery life, which is the major concern of all laptop users. The Apple t2 security chip will also deliver a secure enclave, secure boot, and encrypted storage, making it a more efficient device. However, some reports suggest that Apple will create its own processors that will work on the Macbooks, but these will most probably come in 2020. This gives us hope that it is only going to get better with every year as it always has.


New Built-in LTE/4G
Now that you know about the possibility of the new apple chip t2, there is one cool thing about it: the LTE connectivity. According to the suggestions, it is said that it will have this, although it has not been used or released up till now. If it happens, it will qualify to compete with Windows 10 PCs with built-in cellular connections. This Built-in LTE/4G will let you enjoy internet services.

Amazing Touch Bar, Keyboard, and Track Pad experience
This new MacBook Air consists of the feature of Touch ID, which is a built-in fingerprint sensor on the keyboard. It is immensely useful for maintaining security, especially for unlocking the MacBook Air. Also, it can be used for making Apple Pay payments.
According to Apple, this Touch Bar is specially designed to attract professional users, and there is no doubt that it surely is going to be an attractive feature.
In addition to that, the latest technology butterfly keyboard is backlit. This will provide more stability, responsiveness, and precision while typing. It is great for users who use the keyboard for more important purposes, such as writing down long emails. The whole user experience will be taken to the next level. Moreover, it also has a trackpad with built-in force sensors which allow clicking freely with a finer level of control. Your experience will be enhanced as you use your touch bar, keyboard, and trackpad.


Display and Speakers
While there are so many things to keep your mind fixated on this beauty, the coolest part about this new MacBook Air is its speakers. The high-fidelity speakers deliver significantly more volume and bass, which is better than any notebook. This creates a fuller sound with a wide dynamic range that makes the hearing experience more amazing. If you like listening to music and watching movies or Youtube videos, you will love the volume level as it will be easier and clearer to hear even without your headphones.
After knowing all these amazing features, the first question in your mind must definitely be about its price range. Well, that's an obvious question. While apple products are so enticing that people still spend money despite the steep price tags, this time, people's expectations regarding the prices are raised higher. However, it's wiser to imagine that the price will not be below the usual price of the MacBook Air, but as far as we can see, this will be worth it.
So, here you go with 5 cool things about the new Macbook Air that is going to persuade you to write it down in your wishlist. Everything is an additional perk to the already amazing Macbook Air. This is not going to be released at the beginning of the year, most probably by October 2018. Let's wait and see what more treasures await in this new upcoming product by Apple.