Last year saw the MacBook Pro getting a new 16-in version. And from what analyst Ming-Chi Kuo is saying, the 13-inch MacBook will also be getting an upgrade in the way of a bigger 14.1-inch screen. Of course, all of this remains to be rumors. But with his batting average, this is likely to be a hit rather than a miss.
According to Kuo, the MacBook Pro is not the only product getting screen updates this year. If rumors are correct, the iMac Pro will be getting a 27-inch screen and a 7.9 iPad 'mini' – it's getting harder to describe these as 'mini.' A new 16-inch MacBook Pro, 10.2-inch iPad, and 12.9-inch iPad Pro are scheduled to get Mini-LED displays this year as well.
Premium iPhones use OLED displays, aka 'Super Retina.' Mini LED is a relatively new technology that is currently being rolled out to televisions but is now finding its way to the latest laptops. Mini LED provides all the advantages of OLED with its sharper images and deeper blacks while providing better power efficiency.
What are Mini-LED displays?
Mini LEDs represent the halfway point between LED and micro-LED displays. 'Standard' LEDs used in laptop displays measure around 0.04 inches while Mini LEDs measure 0.02 inches. What does this mean? By using the Mini LED, you can place more – thousands compared to hundreds on a standard LED backlight panel. By having more LEDs, it has better control over what areas are dimmed or brightened on the screen. The results are sharper, brighter colors, and images.
When is the 14-inch MacBook Pro coming out?
Insiders say that Apple is planning to hold an event in the latter part of March. So, expect some significant announcements, and hopefully, this includes the new 14-inch MacBook Pro. The 13-inch MacBook Pro saw a major upgrade in July 2019 with other 13-inch MacBook coming in May last year.
If we follow the trend, a new 13-inch MacBook Pro (hopefully the 14-inch MacBook Pro) is scheduled for release in the first half of 2020. Analyst Ming-Chi Kuo also believes that a new MacBook Pro will come out in the second quarter of 2020. And if he's referring to the 14-inch MacBook, then expect it to be released somewhere in June 2020.
Will the 14-inch MacBook Pro have a New Keyboard?
We expect the same scissor-switch keyboard on the 16-inch MacBook Pro to roll out with the new MacBook Pro, 14-inch or not. This is certainly a welcome improvement over the previous 'butterfly' keywords, which many say was the worst design changes. Taken from the iMac's 'Magic Keyboard,' the keyboard offered more comfort and allowed more in-depth travel on the keys.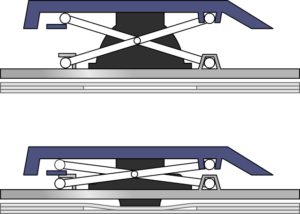 Will it have a better battery?
Taking a cue from the latest 16-inch MacBook Pro, which now has a bigger 100W battery rated at 11 hours of use, we expect the new 14-inch MacBook Pro to show similar improvements. Right now, the 13-inch model has a 58.2W battery for its 1.4 GHz models and a 58W battery for the top-tier 2.4 GHz model.
However, there are several ways Apple could improve battery life for its new MacBook Pro. The obvious route is to introduce new batteries similar to the 16-inch MacBook Pro. It could also improve efficiency with its new display. The Mini LED, for example, uses less power compared to LED models.
Our Wishlist
14 inch or not, the 13-inch MacBook Pro is scheduled to see a major upgrade anytime soon. And if we take a look at some of the changes with its 16-inch version, some or all of the new features are sure to be rolling out with the new MacBook Pro.
The new Mini LED display and a slight 1-inch screen upsize are certainly welcome additions. But what we would like to see are better storage offer and the scissor-switch keyboard. We feel that the 128GB storage in its entry-level models is simply inadequate. A new facetime camera wouldn't hurt either (720pixels camera compared to 12MP on the iPhone11).