Deals
Smart Home Products to Automate Your Home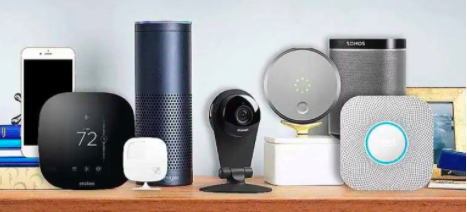 The use of smart home products has gone beyond asking Alexa to play your favorite song. We have observed remarkable changes in the last couple of years, and they continue to do the same up to this day. Currently, you can ask your smart devices for more complicated tasks like vacuuming your floors, grilling chicken, turning off the lights, among many others.
Hence, more and more people are embracing the adoption of smart home products. And it isn't surprising why. After all, they allow us to control and manage things at home more easily and conveniently. If you are a busy person who requires some help in performing household chores, you will benefit from this excellent technology.
The Best Smart Home Products
Have you finally decided to automate your home? You've come to the right place. In this article, we're listing down the most useful smart home products that can address your needs in an instant. Check on the following: 
Echo Dot (3rd Gen)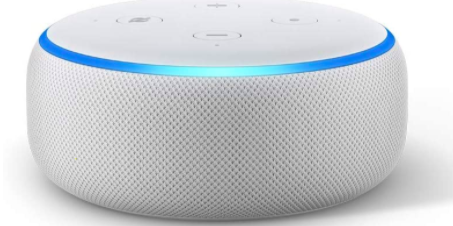 Meet Echo Dot. He isn't a foreign name when it comes to smart home gadgets. He is a part of Amazon's Echo breed of cylindrical voice-controlled computing devices that are popular for their Alexa Voice Service. As many know, Alexa can provide answers to questions, play music, report news, and others. However, what makes this product superior is that it has internet-enabled connectivity which is compatible with various appliances at home.
Echo Dot is a smart speaker with fabric design. It is compact and portable so space would never be an issue. Besides its default control for the music on Amazon Music, Spotify, Apple Music, Sirius XM, and others, this smart device is always ready to assist. It can be a reliable voice control to your smart home. Among its features are turning on lights, adjusting thermostats, locking doors, and other controls for as long as your automated device is compatible with it.
Don't miss the chance to own this smart speaker! From $49.99, Amazon has it on sale for only $29.99. This will give you 40% off from your purchase. 
August Smart Lock Pro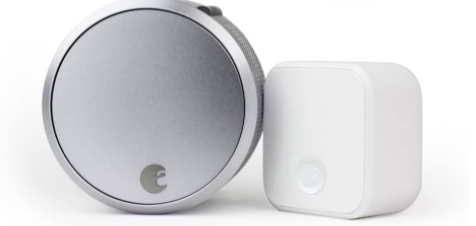 Heighten the security of your home with this August Smart Lock Pro. This Alexa-compatible device enables you to monitor and control your door wherever you are. You can lock and unlock it, make keyless access, and track people who come and go from your house. All of these you can check with just the use of your phone. This is easy to use and Alexa will be responsible for notifying you when your battery is running low. 
Trust your security with Door Sense. Door Sense is a special offering of August. This is when the device tells you if your door is already locked and secured. Activity tracking is also reliable as it would give you a picture of what's going on in your house 24/7. Once you install this, you can still keep your existing locks and keys. You only have to attach it to your existing deadbolt, and your existing keys will work for them just fine!
If you're interested in this product, Amazon has it for $219.00 from $279.99. Check it out while it is on sale!
Sengled Smart Light Bulb
If you have a hub, Amazon Echo Plus, or Echo Show, the Sengled Smart Light Bulb will work effortlessly with it. Change to smart light bulbs at home and control them through voice commands. This product will let you do just that and more. Besides the common turning on and off, Sengled will allow you to adjust brightness on occasions that you need it.
There's a Sengled Home App that works with iOS and Android. Use this function to schedule the activity of your lights. You can set it to slowly light up and down on the timespan that you prefer. You can also ask it to mimic sunset lights to improve your sleep naturally. There are only four steps to get you started. So, it should be convenient even for beginners.
This item is available on Amazon for $38.99, which is made of 4 packs of bulbs. The starter kit is composed of 2, and it is available for $33.99. This is one of the best smart home ideas that you shouldn't miss!
Nest Protect 2nd Gen Smoke and Carbon Monoxide Alarm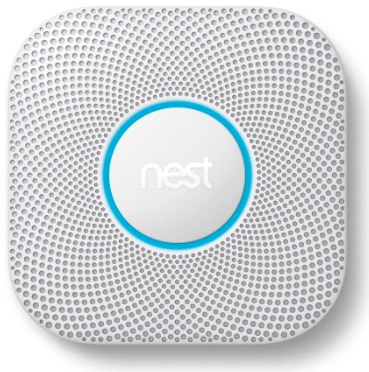 Protect your home wherever you are with Nest Protect. This is a smoke and carbon monoxide alarm that has been redesigned to offer you maximum care and security. Since it has a Split-Spectrum smoke sensor, you can hush it from your phone. It also has the ability to test itself. Once you buy this technology, it can last for a decade. You are sure to get the worth of your money with its long-life battery and wired 120V!
Know what is happening in your home when you are out. Get alerts and connect it on your mobile. Utilize its second count that can detect fast and slow-burning fires. If you have accidentally burned the toast and the alarm starts to ring, the Nest app will turn it off through your phone. This device will complete your home automation!
Own this from Amazon at $199.00!
Smart Plugs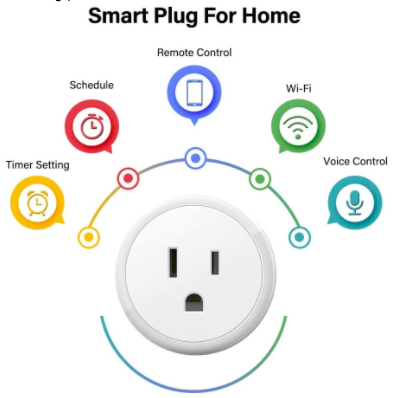 Are you only beginning to embrace what smart home features have to offer? Are you still looking for smart products? You can begin upgrading your outlets with this Smart Plug for Home. This matches Alexa, Echo, and Google Home voice controls. Once you have them, everything is easy. It has an Aoycocr Smart Home Mini Wifi Outlet with Timer Remote Control Function that doesn't require any hubs to work. 
Control this plug wherever you are. Access, handle and manage your small appliances anywhere with Aoycocr Smart app. Just install this and you are surely good to go. This will complete your smart home experience! Only secure a 2.4 GHz WiFi network for that is required for starters. Even if you're a beginner, you won't struggle to set this up. The process is simple. You only have to plug in a wall outlet. When that is done, you can use your voice to control its power. There's also a device sharing option so anyone in the family can use it. 
Go to Amazon and get this item for $29.99! You'll save 4% from your purchase and own 4 packs of plugs! Make your home automation easy! 
Dropcam Pro Wi-Fi Wireless Video-Monitoring Security Camera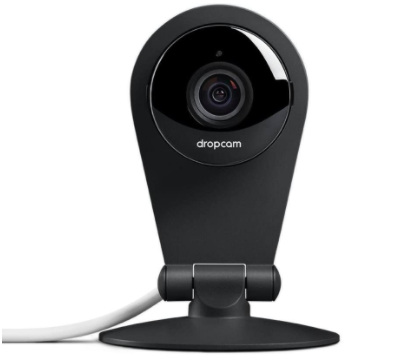 Are you a working parent who wants to stay connected with your child away from home? Do you need to leave your pets unattended? You must own a Dropcam to monitor them remotely. This cloud-based Wi-Fi video monitoring service and device will help you stay connected with people, places, and pets. Even if you are not around, it will send you activity alerts through your smartphone, computer, or tablet. Stay connected!
This is not your ordinary webcam. It has a stunning 720p HD video and a 130-degree field of view. You can also zoom the footage 8 times the original. If you have to share your streaming with other family members, that would work too because it comes with an optional sharing button. Once you buy this, what you'll get from the box are the Pro HD Camera, an aluminum stand, wall-mounting hardware, USB power adapter, and a 10-foot USB cable. 
Catch this product on Amazon for $299.99!
Automate Your Home Now!
It's never too late to automate your home. Start with these essential products we have listed down. For more updates on the latest Google smart home devices and more, always visit Techable and let us help you find what you need!