Deals
Own A MacBook Pro 13-Inch
Grab it while you can for only $1,399.99!
[et_pb_section fb_built="1″ admin_label="section" _builder_version="3.22″][et_pb_row admin_label="row" _builder_version="3.25″ background_size="initial" background_position="top_left" background_repeat="repeat"][et_pb_column type="4_4″ _builder_version="3.25″ custom_padding="|||" custom_padding__hover="|||"][et_pb_text admin_label="Text" _builder_version="4.9.7″ background_size="initial" background_position="top_left" background_repeat="repeat" hover_enabled="0″ sticky_enabled="0″]
Amazon recently introduced new offers and discounts on the 2020 version of the Apple 13-inch MacBook Pro. Deals include the 1.4GHz model with an 8GB RAM and a 512GB SSD that you can now grab for only $1,399.99. This can save you 7% as its original price was 1,499.00.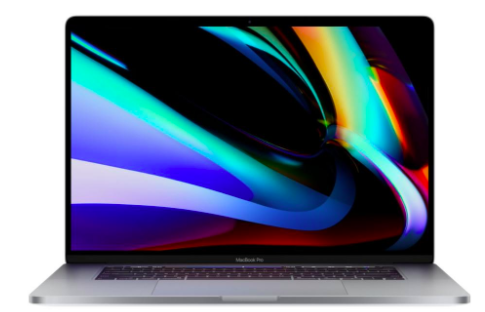 Do you want the same model but with a higher set of specifications? Just add a little and get the 2.0GHz version! This features a 16GB RAM and a 1 TB SSD storage. Previously, this unit was available for $1,999.00. Now, you can avail it for just $1,799.99!
What to Expect from the Updated 13-Inch MacBook Pro?
The updated 13-Inch MacBook Pro incorporates a functional Magic Keyboard, blazing performance, well-improved standard internal storage, and long dependable battery life.
Finally, Apple refined the detested Butterfly keyboard of the previous model. This unit showcases a scissor mechanism which is the biggest change that has been made for this line up to this very day. If you're looking for a more powerful and portable version of this laptop, this is definitely for you!
The 13-Inch MacBook Pro 2020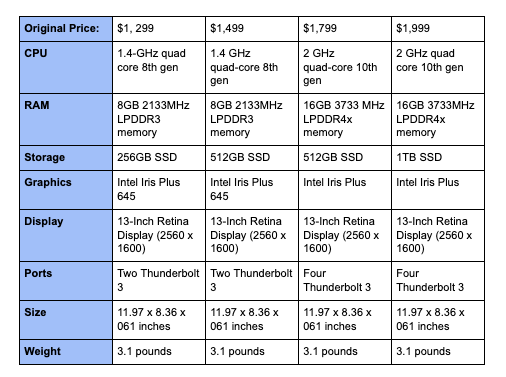 Please take note that this model was only updated in May. Since then, we started monitoring the latest and most affordable offers on everything that is MacBook Pro and MacBook Air notebooks. Check our Best Deals Guide and bookmark it to get the current deals on other Apple products that will save you money. We'll continue updating it as we hunt the best deals available all over Amazon!
[/et_pb_text][/et_pb_column][/et_pb_row][/et_pb_section]