After many speculations and rumors, the iPhone Maker officially revealed five major OS updates fans could expect this year from the giant tech company – iOS13, iPadOS, tvOS 13, watchOS 6, and macOS Catalina, on one of the biggest events in the Apple calendar, the Worldwide Developer Conference (WWDC) 2019 on June 3.
You can download the new operating system version 10.15, macOS Catalina, in autumn around September to October. This macOS Mojave follow-up has substantial features you may have not seen before. According to reports, the major update will accommodate a second display, fresh applications, and more protected security offers.
The Features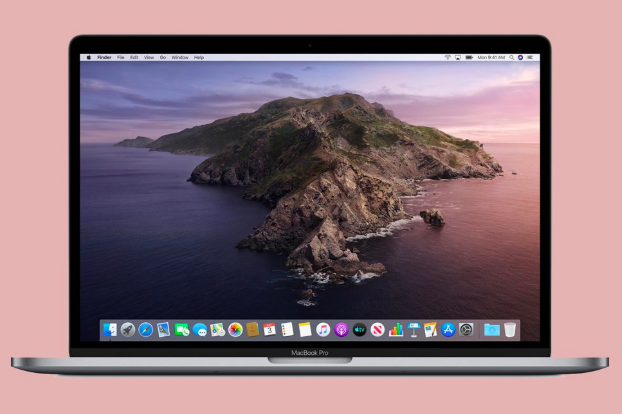 7. Dark Mode
macOS Mojave included a system-wide Dark Mode support last year. Since then, various third-party applications embraced the feature quickly which was the reason why it became well-known among users. However, it has that one restriction – the setting must be enabled manually. With this new OS, that should not be the case anymore.
Catalina has an Auto Dark Mode which only means that the Dark Mode automatically activates depending on the time of the day. This has solved the setback of the last OS as far as this function is concerned. To use this, go to the System Preference and select General menu. It is easy to find the Auto Dark Mode button in there through the Appearance area.
6. Screen Time
The company incorporated Screen Time on its devices not so long ago. While the application has limitations on its own, it is still a solid tool that enables you to control device usage. Parents will find this function rather useful for it's a built-in command that helps follow and monitor child's usage of the computer.
One of the best ingredients of this application is the usage reports. The software just automatically makes individual reports showing how users spend time on their devices, which apps they often use, and what notifications they usually receive. iCloud will track all of your activities, no matter what Apple platform you use. Lastly, it has the Downtime that allows you to restrict the applications that users can access in a certain period of time. If you have little ones who are persistent to be on the computer all the time, this should protect them from harmful sites that they do not need to see.
5. Project Catalyst
Project Catalyst, also known as Marzipan, allows developers to port over iOS applications to Mac.  Prior to this, it is nearly impossible to run iOS-supported apps on Mac or even vice versa because they have differences in their frameworks. With macOS Catalina, this is bound to change.
macOS Catalina will serve as a gateway for iOS apps to reach macOS, or the other way round. If you are a certified Apple product user who has every device the company has to offer, this should enable you to synch your gadgets soon and reach across multiple platforms.
4. iMessage Effects
There were speculations claiming that this year's Catalina will include iMessage effects in messages. While it seems like the feature won't be included in the default setting of the operating system, there are ways to enable it through the Terminal command.
Up until to date, the feature is not yet done. However, reports suggest that Apple has started working out this new interface coming very soon – whether it in Catalina or not.
3. Preview Signing
Catalina's Preview Signing is convenient for professionals who need their devices at work. You won't have to worry about signing your signature on a paper, or your trackpad for digital documents and PDFs. macOS Catalina will let you open the Preview App and sign through your iPad or iPhone. How convenient is that?
iOS devices will show up with this; however, those with iOS 13 are only compatible for creating signatures. You'll see a new signature interface on matching devices which will enable you to create your on with a finger or pencil. As you tap down, the new signature will come up the next time you open the function again.
2. iTunes
The biggest change in Catalina is the absence of iTunes. After almost two decades, the company is now ready to break up with iTunes to focus on its individual apps. In its place, there are three all-new dedicated applications waiting – Music, Apple TV, and Apple Podcasts. macOS Catalina's developers are brand new, and they still haven't answered some important questions, but there are interesting tidbits about this new addition that you can look forward to.
You can access "ripped" or imported music and media simpler and faster. Basically, the new application will organize your media, which is already happening on iOS. Your whole media will get a revamp and find its new home. Don't worry because all your iTunes Store purchases and synched libraries will not affect your devices.
1. Sidecar
Sidecar is a feature of Catalina that will allow you to use your iPad as an external monitor or second display for a Mac. Many users have been asking for this update way back, and they are finally getting it now! It's either you extend your screen or mirror the content of your computer with this update from Apple.
The company is yet to announce more details about this technology; however, reports said that this will only be limited to the newer editions of Mac such as the Late 2015 27" iMac, or newer, 2017 iMac Pro, Mid 2016 MacBook Pro, Late 2018 Mac mini, or newer, Late 2018 MacBook Air or newer, Early 2016 MacBook or newer, and 2019 Mac Pro. Apple will still have to confirm if this is already the complete list. Regardless, this feature is revolutionary because this is the first time for Apple again!
What are your favorite features from Catalina? Stay tuned to Techable for more updates about this new operating system!