Google
News
Trending Tech
Google "Stadia" is coming and it promises to be brilliant
Google's Netflix of games is coming!
Good news for hardcore computer gamers out there!
Google is changing the landscape of computer gaming, all thanks to its newest offering –  Google Stadia. This platform will be the pioneer in new-generation gaming for it debunks the usual consoles you've grown, and outgrown, to play with as a kid. The company announced this on the stage of Game Developers Conference, San Francisco on March 19, to finally reveal the coming of an innovative game which started as a hint from last year's Project Stream.
As early as now, Stadia has already gained a positive impression from the public. As a matter of fact, the platform was already dubbed as the "Netflix for games." It enables gaming and streaming for gamers who opt to either be an active or passive consumer. Aside from this, the game also allows you to play on whatever device you prefer, for as long as you have a stable internet connection to do so.
After all, video gaming has always been a lucrative business, and Google has taken the competition to a whole new level. It has never been this exciting, and others should catch up!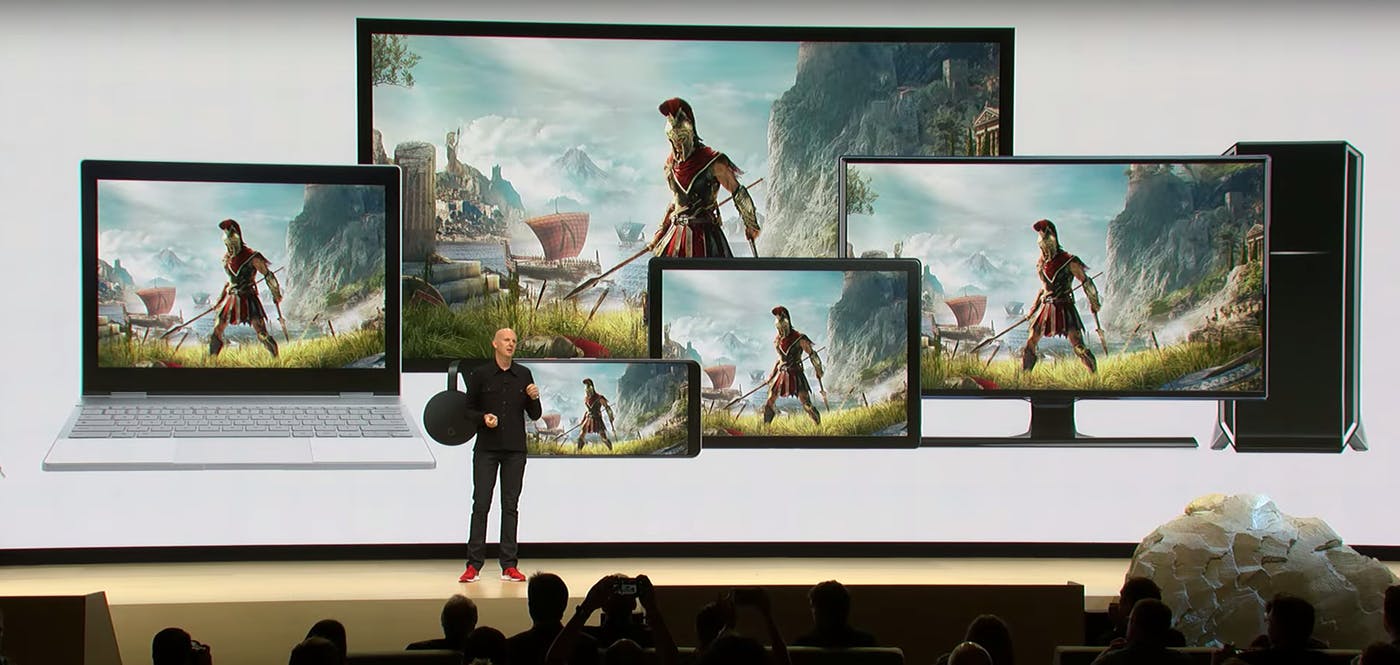 An Ambitious Upgrade
Stadia will fuse two profitable industries – gaming and streaming. Phil Harrison, head of the new service of the company, highlighted this. Despite the game's intimidating ambition, he added that they only have a simple vision – to serve as a place for all the ways of playing. "It's focused on gamers, inspired by developers, and amplified by YouTube developers," Harrison stated.
Last year, Google introduced Project Stream, which enabled you to stream and watch Assasin's Creed Odyssey directly on your Chrome. Can you imagine the full potential of that? Basically, this platform will merge two digital worlds to create a new generation of gaming platform. Does that make sense?
Why It's Brilliant
What makes Stadia different from other platforms ever introduced? The game has a library of games you can select from in just a click. Yes, you do not have to download, or install, which can be a major work for some gamers. Besides this, Google has sophisticated servers that can run games on up to 4K resolution at 60 frames per second. It may even allow 8K at 120 fps in the future, that is how promising this is. Well, you should have known by now that Google isn't playing.
The company teamed up with AMD to create a General Processing Unit specifically designed for its data centers. Majd Bakar, head engineer of Stadia, confirmed this. This graphics card has 10.7 teraflops power. This is way more advanced than PlayStation 4's Pro's 4.2 teraflops, and even that of Xbox One X's.
The Real Game
The company has not lain details about how much Stadia will cost. That remains to be seen. However, if it's gearing towards the Netflix brand, it might mean that there's subscription involved. All we know is that it's going to be a flexible platform, well at least that's what Harrison said.
If you are a gamer, this innovation means you don't have to keep up with high-end and expensive computer physical hardware anymore. Yes, you may bid goodbye to your game consoles for the meantime. However, there are already concerns surfacing now, most especially about lags, buffering, and internet speeds. Google has not answered any of these criticisms yet, so let's hope for the best. 
Visit Techable for more updates about Google's Stadia as they become available.