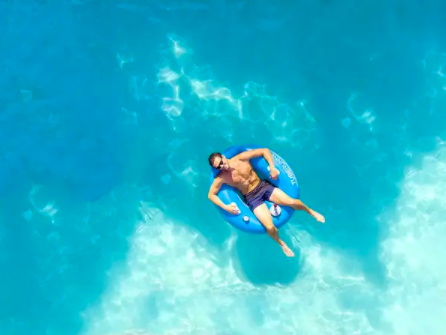 Do you want to make your pool swimming a lot more engaging and appealing? If yes, we've got news for you! Amazon is selling a motorized inflatable pool float that isn't only for kids, but for adults too. It has a joystick that allows you to navigate around the water and many more features that you shouldn't miss! 
In 2019, a motorized pool float became viral on the internet for its fun and aesthetics. The same manufacturer responsible for that product offers this inner tube at a price you can afford on Amazon. They guarantee a holographic glitter filled pool & beach inflatable floats, tubes, and toys!
What you can expect from this product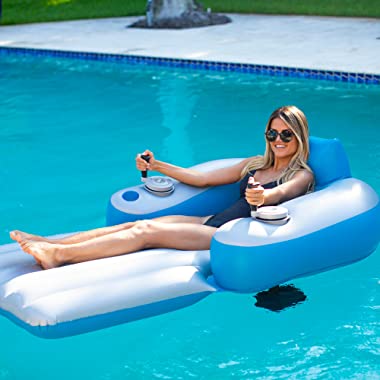 Amazon features the inflatable pool float of PoolCandy that is available on sale! This is not your average inflatable because it has a joystick which would allow you to move in any direction you like. Moreover, it can also spin 360-degrees so you can navigate it wherever you want! You can take the adventure to a whole new level for the product also works on lakes or rivers.
As per its product description, the PoolCandy Tube Runner has a 3-Blade Propeller that powers it to move effortlessly. You can move, reverse, or spin it in just the touch of a button. This will revolutionize your pool experience! Play and cruise with its 66-watt motor that you can rely on!
Anybody whose age is 14 and up can use this tube. It requires six D batteries to operate, and it is 250-pound heavy. Its package includes a built-in cup holder plus two handles. Just prepare because you need an air pump to get this product going besides the batteries. Once all of these are set, you can enjoy the product!