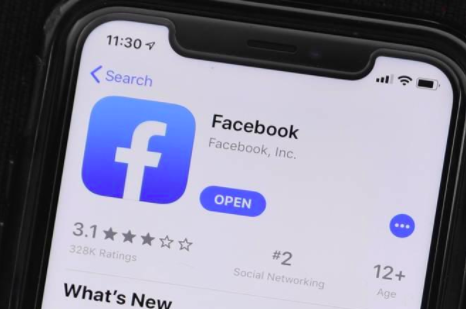 Are you tired of the bright and white interface of Facebook? Does it hurt your eyes after a long period of use? Well, this is probably going to change, most especially if you are an Apple user, because according to socialmediatoday, Facebook Dark Mode for iOS is on its way for there are several users who can switch their mobile application to dark mobile already.  
This claim proves that the company has really been working to add this feature, which has started in April. No wonder selected people can activate the mentioned option under their Settings & Privacy from the Menu Tab to change the appearance of their Facebook interface.
One of the users who has access to this, @NotFridayCraig, posted a sample of this Dark Mode for Facebook iOS on Twitter, and it shows how available the option is on Facebook app settings for some.
Dark Mode Pilot Testing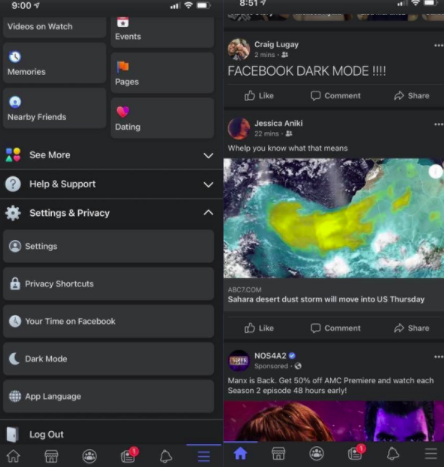 The Dark Mode function isn't something new to Apple users though. As a matter of fact, it is already included in Messenger, Instagram, Twitter, and WhatsApp. It's only surprising how the flagship app did not feature this setting right away. But with the looks of it, Facebook is going in the same direction. It just takes a little time for its full rollout. 
There's no confirmed date as to when the Dark Mode is coming. But it'll not be that long, knowing that the company began initial steps for its complete launch. In the meantime, if you want to experience the dark side of your phone or tablet, go to Google Chrome. On the address bar, go to chrome://flags/#enable-force-dark and you'll get the same experience. 
For more updates about Dark Mode for iOS, don't forget to visit Techable! Let us give you the latest news on Apple and other cool tech products.