News
Apple product updates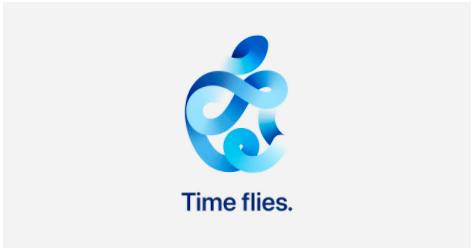 Were you waiting for announcements for a new iPhone? If yes, none about this is coming just yet from this month's Apple Special Event held on September 15, 2020 but at least it's packed with exciting news on a few iPads, new processors, and that cool timepiece you've been eyeing for.
Apple Watch Series 6
The tech giant continues to lead in the smartwatch game introducing an energy-saving, always-on display wearable at $399 with its new built-in sensor that can measure blood oxygen levels which is highly relevant and useful in today's corona virus situation globally.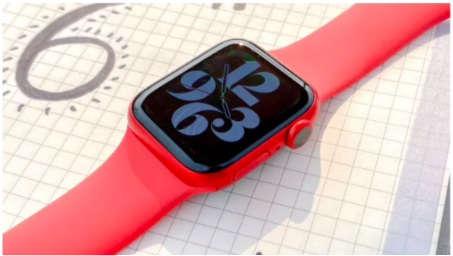 The future can literally now be worn in your wrists. With the company's focus on health and family, this popular device also comes with the Family Setup option to stay connected with our loved ones, even those without iPhones, and the Fitness+ app for your regular workout routines.
For a more budget-friendly smartwatch, Apple boasts of the Watch SE only at $279, all with the same overall design of the Apple Watch Series 6 powered by the last generation of S5 processor.
There are also new watch bands such as an uninterrupted, expandable band that slips easily onto the wrist without a clasp aptly called "Solo Loop." Nice and sleek, right?
iPad Air and New entry-level iPad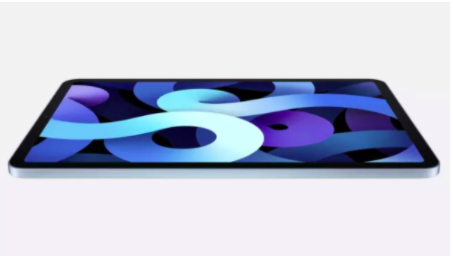 The first iPad since iPad Pro to have an edge-to-edge display, the iPad Air offers the first chip to use a 5nm manufacturing process – A14 Bionic processor. This is the same chip expected to power the iPhone 12. The exciting update is that it boosts its CPU performance by 40% compared to the previous generations and delivers a 30% increase in graphics performance.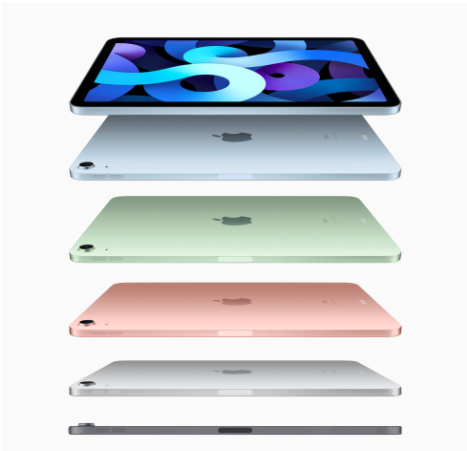 The Touch ID fingerprint sensor is now embedded inside the power button instead of the Home button (that's now gone) in this new 10.9-inch Liquid Retina display device. No Face ID on this one but you can enjoy a new 12-megapixel, 4K-capable rear camera. You can also use the Magic Keyboard and the second-generation Pencil. This iPad Air starts at $599 with new colors green and sky blue apart from the existing silver, space gray, and rose gold designs. 
With that said, Apple does not diminish its entry-level iPad, in fact, gave it a much-needed bump in specs too. For improved performance, the new entry-level iPad is packed with a 40% GPU boost vs. the last generation model. Thanks to its A12 Bionic that enables more AI features.
Apple One
Nowadays, it's all about the cloud and synergy of your devices, right? Here comes Apple One! It's the long-awaited subscription service that lets you bundle everything Apple in your life – Apple Music, iCloud, Apple TV+, etc.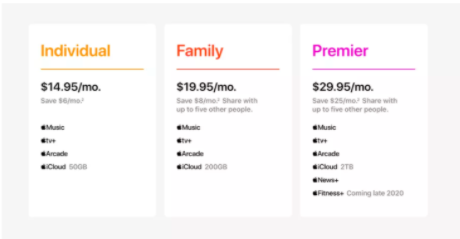 It starts at $15 per month for the individual plan and $20 per month for the family plan including 200GB of iCloud storage and the ability to share with up to six (6) family members. It's everything for the entire family for one incredible price.
Other Software Updates
The iPhone maker also announced its latest software such as iOS 14, iPadOS 14, and tvOS 7. All these will be available to your phones, watches, tablets, TV, and everything else but the tech company is yet to announce the launching of the macOS Big Sur, so there's something for us to look forward to again.
And these are the current releases you can watch out from the company this month. For the latest news and deals, stay tuned to Techable as we bring you regular updates on what's hot on Apple and other cool and powerful technology!